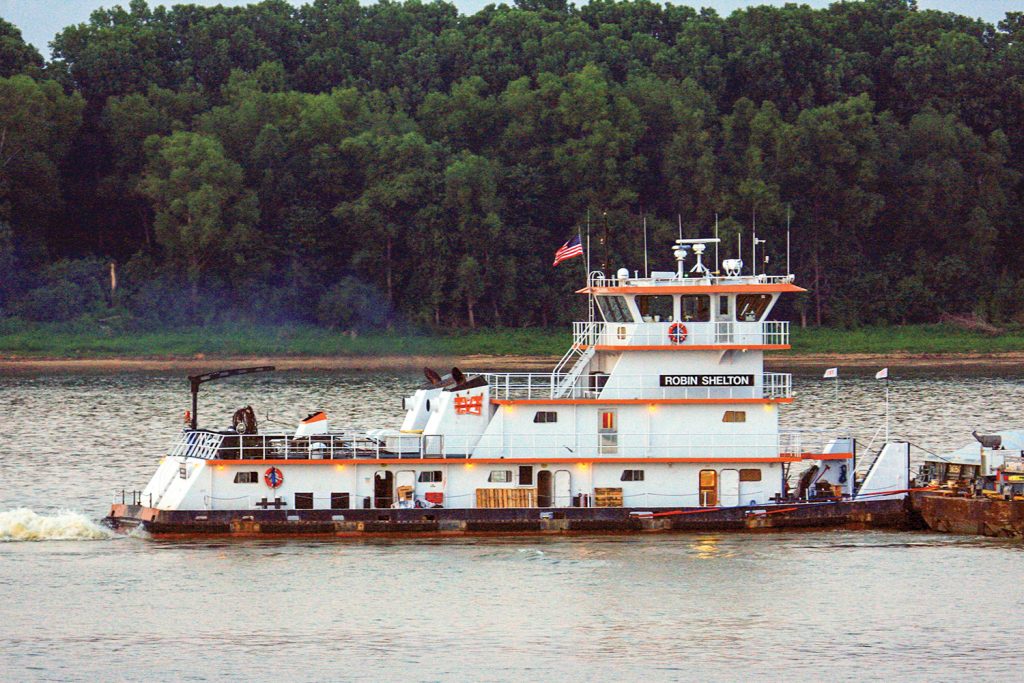 Tennessee Valley Towing LLC (TVT), welcomed the newest addition to its expanding fleet June 16 when the newly purchased and renamed Robin Shelton arrived at its new home port in Paducah, Ky.
The 3,000 hp. Sandra Brumley was purchased from Genesis Marine LLC last month. While the boat traveled to Paducah from the Houston area, the name was changed and the boat was trimmed out in TVT's distinctive "Tennessee Volunteer" orange.
Built in 1981 by Verret Shipyard, Plaquemine, La., the 100- by 32-foot vessel was originally named Tamera Pickett when owned by Coastal Towing of Houston, Texas, and was renamed Miss Nicole when purchased by Florida Marine Transporters, Mandeville, La., in 2003. It was sold in 2011 to Genesis Marine, which changed the name the next year.
Power comes from a pair of GM 12-645E2 diesels, generating a total of 3,000 hp.
The boat was renamed in honor of the CPA/controller at James Marine Inc., under which the TVT organization operates.
Mv. William Neckel
The company has also recently purchased the Popco from Genesis and renamed it William Neckel in honor of a crane operator and shipyard boat pilot who has been with James Marine for 35 years.
The 3,000 hp. vessel was built in 1974 by the former Larose (La.) Shipyard as the Terri Lynn for Thibodeaux Marine Service Inc., Lafayette, La. It was sold to Blessey Marine Services Inc., Harahan, La., in 1992 and renamed Susan Ponthier. In 2005, it was sold again to DG Marine Transportation LLC, Houston, Texas, and operated by Griffco as the Myrtle E. Griffin. Genesis Marine LLC acquired the boat in 2011 and renamed it Popco in 2016.
The vessel measures 100 by 30 feet and is rated at 3,000 hp. from a pair of GM 12-645E2 diesels.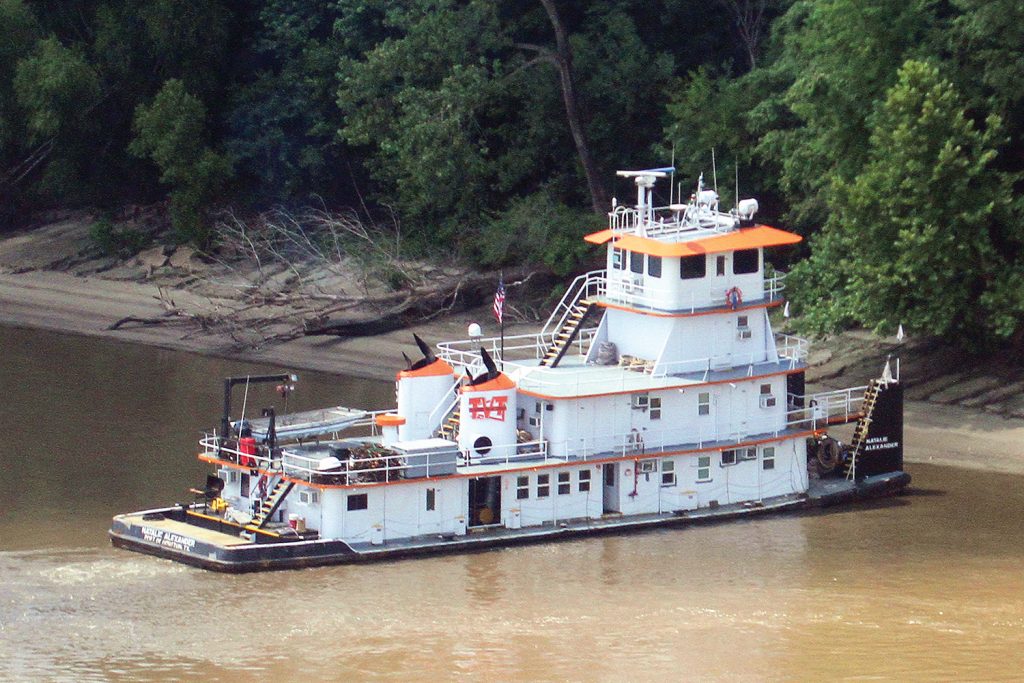 Mv. Tom Freeman
Late last year, TVT acquired the Natalie Alexander from Genesis and this year renamed it Tom Freeman in honor of the company's vice president-safety and environmental protection. Another 100- by 30-foot vessel, the Tom Freeman has gone through several ownerships and name changes since its construction by Marine Welding & Repair Works, Greenville, Miss., in 1957.
Originally owned by Carroll Towing Company, Greenville, and operated as the Wm. H. Craig, it was sold in 1966 and renamed Sioux by Twin City Barge & Towing, St. Paul, Minn., and promptly sold again the same year to St. Croix Towing Corporation, Prescott, Wis. It was sold in 1977 to Schickling Towing Company, also of Prescott.
In 1990, ownership was transferred to Lalande Towing Inc., New
Iberia, La. and two years later it was owned by Pine Bluff (Ark.) Sand & Gravel Company, which repowered the vessel with a pair of Caterpillar 3516 diesels in 1998, almost doubling its power from 1,800 hp. to 3,450 hp.
By 2005, the veteran vessel was in the hands of DG Marine Transportation LLC and operated by Grifco, both of Houston, Texas. It was acquired by Genesis in 2011 and finally sold in 2017 to Whitetail Vessel Company LLC and is operated by TVT, which changed the name this year.
Mv. Eric Haney Repairs
Rebuilding and superstructure modifications continue on the Eric Haney, which sank nearly a year ago after striking a dike at Mile 10 on the Upper Mississippi River. That 5,000 hp. vessel is expected to return to service within the next several months.