More than 40 women from nine area river companies gathered in Paducah, Ky., May 6 for an organizational meeting to formalize the latest chapter of the quickly growing WIMOS (Women In Maritime Operations).
The enthusiastic get-together was held at Tribeca, an upscale downtown restaurant featuring traditional and eclectic Mexican fare, as charter members and guests were welcomed by officers from the national organization, Gulf area and newly formed Paducah-based chapter.
The new Western Kentucky chapter is the second of many new offshoots of the quickly growing organization. WIMOS was formed late last year in New Orleans by a group of women from river companies who realized there was a need for better understanding of the various facets of an industry long dominated by men.
They decided there was a need for an organization for women actively employed in the maritime industry, with membership to include individuals who own, operate, charter, dispatch or provide other types of logistical, safety, operational or emergency management services on the water. Among their original goals is a dedication to retention, career advancement and promotion of women in the maritime industry through the sharing of knowledge and continuing education.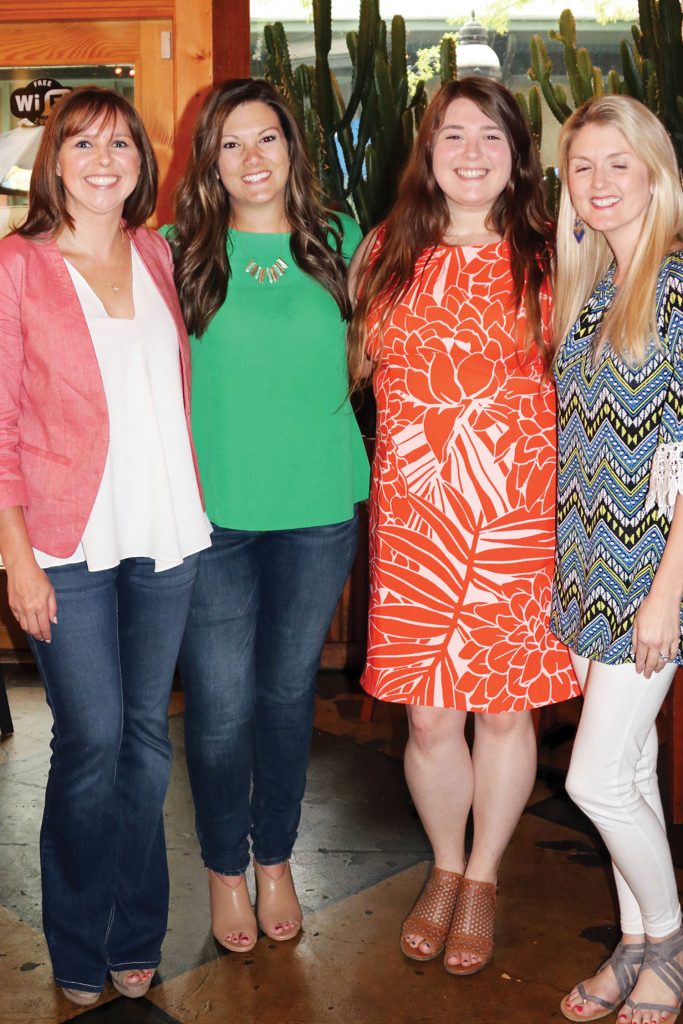 In order to maintain an efficient and mutually beneficial networking and learning environment, membership is limited solely to women working in marine operations, rather than include persons from non-related interests such as vendors, attorneys or others not involved in day-to-day operations, according to founding president, Kasey Eckstein, who at the time was director of outside sales and business development for Marquette Transportation Company in New Orleans.
She said the organizers also saw the need for training and social interaction among their peers, most of whom had never met.
As a result, there have already been "field trips" to different marine-related operations where members can view and experience different aspects of the river industry as they've toured barge terminals and shipyards. Other expeditions, including visits aboard working towboats, locks and dams and other river industry support facilities, are being planned by various chapters.
With its beginnings in New Orleans, WIMOS now has two "official" chapters; Southern Louisiana and now Western Kentucky. There are also "seed" chapters forming in the Ohio Valley, Houston and the Pacific Northwest.
On hand for the first official meeting of the Western Kentucky chapter were executive president Holly Normand, a sales representative from Ingram Barge Company, Reserve, La.; and South Louisiana chapter president Anna Whittemore, logistics manager, Marquette Transportation Company, Gulf-Inland division, Jefferson, La.
Normand said the new Paducah area chapter was an easy one to organize due to the enthusiastic reception of so many women within the industry.
President of the new Western Kentucky chapter is Whitney Cruse of Marquette Transportation. Vice president is Katie Bottoms of Ingram Barge, with Sarah Watson, also with Ingram, serving as treasurer and Tonya Lindsey of Marquette as secretary.
Bottoms said before the meeting began that she was excited at how quickly the chapter came together following an exploratory meeting in March. "It's mind-blowing how this took off," she noted.
Among items on the agenda at the first meeting were discussions of various meeting subjects and events to be included on the meeting calendar. It was decided that meetings would rotate between strictly business, social activities and organized volunteer opportunities benefiting women and the river industry. Among the possibilities are participation in an annual river cleanup effort, golf outings, blood bank donations, support of a local women's shelter and maybe even a trip to a local indoor firing range. "It's not going to be just social or learning events," Cruse remarked.
There are currently more than 70 charter members on the roster, with contact information available through a password-protected website. So far there are 10 area companies represented. They include American Commercial Barge Line, CGB Waterfront Services, Hines-Furlong Line, Ingram, James Marine Inc., Marathon Petroleum Company, Marquette Transportation, Paducah Riverport Authority, Tennessee Valley Towing, and Western Rivers Boat Management Inc.
Caption for top photo: Charter members of Western Kentucky Chapter WIMOS. (Photo by Jeff L. Yates)