Radar Technology Offers Improved Tank Level Sensor Accuracy
Accurate to within two-tenths of an inch, the RLI-G Guided Wave Radar is a no-moving-parts, continuous level tank sensor designed for reliable performance in even the most challenging marine and industrial tank level applications.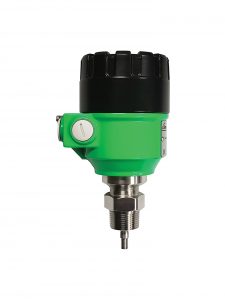 The new sensor completes Gems Sensors & Controls' product line, which now offers customers even more options, said Tim Kelley, product manager for level products.
Most tank sensors rely on floats coupled with electronic output, but the RLI-G Guided Wave Radar detects bouncing radar beams to provide even higher-resolution data.
"The way it works is, we send a signal out at the speed of light," Kelley said. "It hits a substance, in this case we'll say water, and it reflects back. With the time from when that signal is emitted to when it comes back, we can say how much is in the tank."
In short, he said, the product is ideal for people transporting a liquid who need to know exactly how much is in a tank at all times, whether that is a ballast tank, diesel fuel, potable water, waste or firefighting foam.
With guided radar, Kelley said, there is no float to potentially get clogged or stuck, and the system is so finely tuned that response time can be much faster when the sensor indicates a potential leak.
Additionally, said Gems marine market segment manager Gina DePaulo, the sensor allows for easier installation, no longer requiring someone to open up and access the inside of the tank.
The RLI-G system comes with standard 4-20 milliamp (mA) and HART output, an industry-standard communication platform. It has adaptability indication to fit all tanks and measures liquids independent of dielectric constant, temperature, pressure or density variations, according to product information provided by the company.