A $40 million line item appropriation for a new public-private riverport in Cairo, Ill., is included in the state budget Gov. J.B. Pritzker has presented to lawmakers.
State Sen. Dale Fowler (R-Harrisburg) said the measure appears to have bipartisan support, as did last year's $150 million appropriation for Illinois ports, contained in the $45 billion Build Illinois capital improvement plan. The money is being made available to the state's 19 public port districts through a competitive bid process.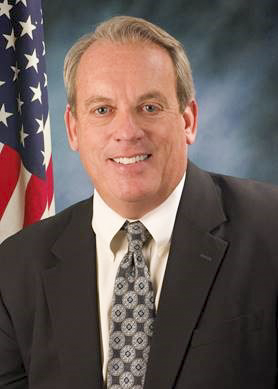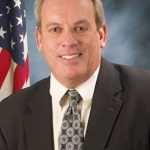 "Once we found out that was in there, we went for our share of the pie," Fowler said.
Legislators are scheduled to meet through May 31, with budget negotiations taking place throughout the term and the final budget generally being one of the last items they approve. The port funding is included in Senate Bill 3923 (page 12, section 211), which was filed on February 21.
"Having this $40 million in the budget is a huge statement that the governor, the administration and all my colleagues are supportive of helping southern Illinois prosper," Fowler said.
Fowler and the Alexander County-Cairo Port District had asked the governor to include the total construction cost of $75 million in the budget.
"I knew that was probably a stretch, but that's the anticipated cost of the port," Fowler said.
The $40 million should allow construction through a public-private partnership, he said, noting the need for investors from within the inland river industry. The port has already entered into a three-way memorandum of understanding with shipping company American Patriot and Plaquemines Port Harbor & Terminal District in Belle Chasse, La. The memorandum outlines a plan to promote the new port and the Plaquemines port with the ultimate goal of American Patriot instituting container-on-vessel service. The agreement in the memorandum is not binding, however, nor does it include specifics as to the quantity of containers that could be moved along the route or the frequency of service.
Fowler said he has already had discussions with four or five other companies interested in the possibility of locating at the Cairo port.
"There are several multi-billion-dollar companies that are excited about bringing their opportunities to the confluence," he said. "It is projected that Cairo, Ill., could become the nation's hub for riverport transportation."
The port terminal would be built west of Cairo at Mississippi River Mile 5.7 on the left descending bank, an area commonly known as Eliza Point. It would be built on 350 acres of land owned by the city of Cairo and managed by the Cairo Public Utility Company, the city's nonprofit electric, gas and internet provider. Although there is not room for a slackwater port, the area does have consistent deep water, about 50 feet deeper than the Cairo gauge, said Larry Klein, chairman of the port district, which has existed on paper since 2010 and had a full complement of officers since 2014.
The proposed port property also includes a no-longer-used spur of the Canadian National Railway, which still utilizes nearby rail and a river crossing. The port district has already been in discussion with the railway about returning short-line rail access to the port property.
Fowler said the area should be ideal for a port and noted that 80 percent of all inland barge traffic in the United States passes by Cairo every year, with more tonnage and volume than passes through the Panama Canal.
"We have deep water year-round," Klein said. "We have ice-free water year-round, and from here to New Orleans, there are no locks and dams."
Promotional literature the port district developed also touts other attributes, including it already being a major turn point for upper/lower river boats and a major turn fleet area; close proximity to  interstates 57, 55 and 24; and access to existing utility infrastructure with available capacity and expansion capabilities.
The port terminal would also be feasible in part because of adequate space, depth and normal-to-low river velocities for a river dock facility; adequate separation between the dock facility and the main Mississippi River channel; adequate space and depth available for a downstream anchor fleeting area; and land sufficient for a major port terminal with storage capabilities, according to the promotional literature.
"Our greatest asset, and this is what we're focusing on, is that the Ohio and the Mississippi meet in Cairo," Klein said. "The area is not taking advantage of the primary asset there is."
He noted that the river industry as a whole is well aware of the area's advantages, despite the current lack of a public port. Already, American Commercial Barge Line, CGB Waterfront Services LLC and American River Transportation Company (ARTCO) have fleeting facilities in or near Cairo, and the Economy Boat Store is located across the Ohio River in Wickliffe, Ky. Archer Daniels Midland (ADM) and CGB have grain terminals in nearby Mound City, Ill., and Bunge North America has its soybean processing facility within Cairo's city limits.
The port would add barge unloading facilities and multi-modal transportation.
"We want to go from river to rail to truck, and this would allow us to do that," Klein said.
He noted the importance of a market analysis that is currently underway to pinpoint industry demand.
"The input from the industry is extremely vital," Klein said.
Assuming the $40 million allocation is unchanged in the final budget, the port district should begin to draw down on those funds in July, Fowler said.
Klein noted that a $1 million allocation in the state budget in 2018 along with a $100,000 grant from the Rauner Family Foundation allowed preliminary planning, design and engineering work as well as the beginning of a lengthy environmental permitting process that includes soil composition, endangered species and archeological assessments.
"We hope to start clearing by late summer or early fall," Fowler said, but noted that the other necessary work could delay the start. Still, he said, "We don't want to lose a construction season if we can keep from it."
Construction and related services are expected to bring in about 700 temporary jobs, he said, but added that the number of permanent jobs has not yet been calculated and would be based largely on which companies locate at the port.
Once construction begins, Fowler said, the port could be up and running in 18 to 24 months.
That's sorely needed in Cairo, which had a population of around 15,000 in the early 1960s before economic and racial tensions came to a head. The population has dwindled to fewer than 2,000 people today. The city no longer has a grocery or a pharmacy, and many buildings are derelict. A 2018 report on National Public Radio noted that no new private homes had been built within the city limits in 50 years.
Fowler called the port a game-changer for Cairo, Alexander County and the entire surrounding region, including neighboring states of Kentucky and Missouri and even down into Tennessee. He said he couldn't be more excited.
"When do you ever have the opportunity to revitalize and give new hope to a region, a city, a county?" Fowler said. "That doesn't happen very often."
Caption for photo: A rendering shows how the proposed Cairo-Alexander County Port would look from the Mississippi River. The budget Illinois Gov. J.B. Pritzker has filed for consideration by state lawmakers includes $40 million for the public-private project. (Rendering courtesy of Cairo-Alexander County Port District)