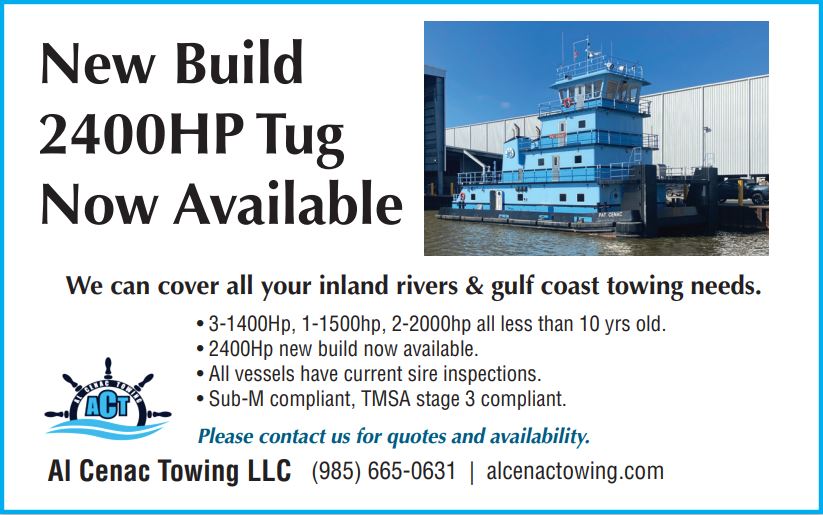 2400HP TUG NOW AVAILABLE – We can cover all your inland rivers & gulf coast towing needs.
3-1400Hp, 1-1500Hp, 2-2000Hp all less than 10 years old.
2400Hp new build now available.
All vessels have current sire inspections.
Sub-M compliant, TMSA stage 3 compliant.
Please contact us for quotes and availability.
Contact
Al Cenac Towing
985-665-0631
alcenactowing.com