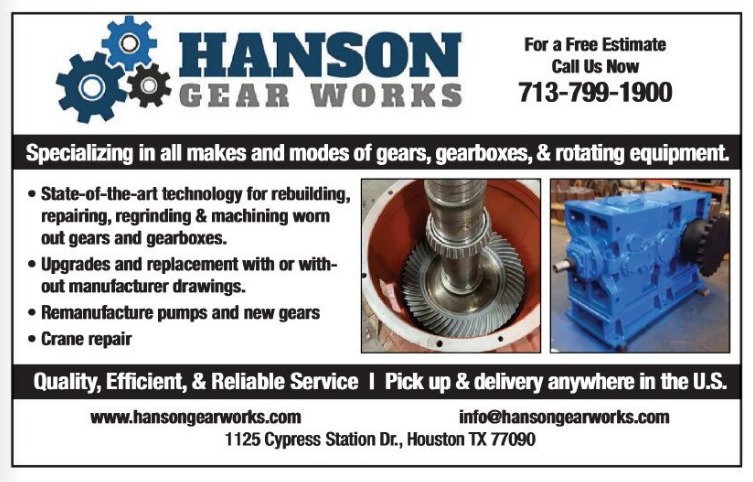 Hanson Gear Works – Specializing in all makes and models of gears, gearboxes, & rotating equipment.
State-of-the-art technology for rebuilding, repairing, regrinding & machining worn-out gears and gearboxes
Upgrades and replacement with or without manufacturer drawings
Remanufacture pumps and new gears
Crane repair
Quality, efficient, & reliable service. Pickup and delivery anywhere in the U.S.
1125 Cypress Station Dr., Houston TX 77090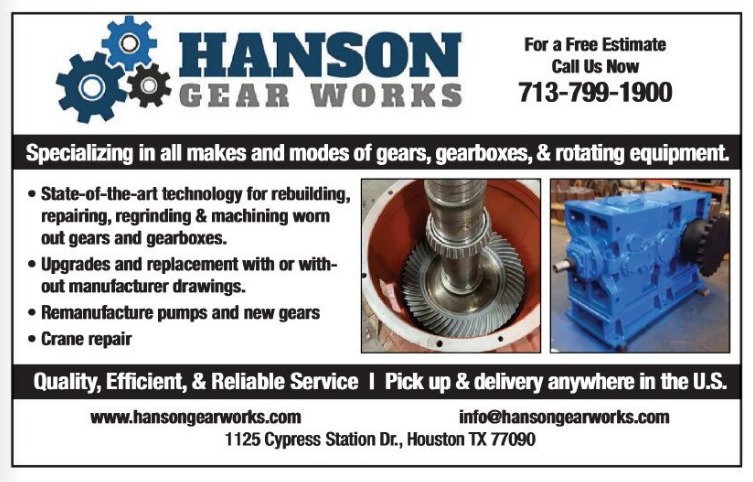 Contact
info@hansongearworks.com
713-799-1900