Missouri River Towing Now Hiring a Pilot for Line Haul or Fleet Work
Back to Listings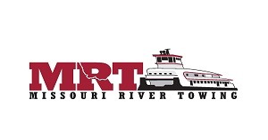 NOW HIRING: PILOT FOR LINE HAUL OR FLEET WORK – The pilot is a vessel officer in command of the vessel while the Captain is off watch.  The pilot is responsible for the safe navigation of the vessel, crew, and tow. The Pilot oversees crew activities to insure compliance with all USCG regulations and company policies. Shifts: Candidate must be available for an irregular schedule; Hours will vary dependent on high traffic season. Location: Hermann, MO Work Status: Full Time Pay Status: Salaried. Resumes can be emailed to Kate@hermannsand.com or call 573-200-6380
JOB TITLE:  Pilot – Vessel
SUMMARY:
The pilot is a vessel officer in command of the vessel while the Captain is off watch.  The pilot is responsible for the safe navigation of the vessel, crew, and tow. The Pilot oversees crew activities to insure compliance with all USCG regulations and company policies.
ESSENTIAL DUTIES:
Uses radar, radios, and navigational aids in safe navigation of the vessel.
Assesses weather and river conditions in determining safe navigation of the boat.
Assists and conducts monthly drills and safety meetings in accordance with policies and procedures.
Oversees deckcrew activities to insure work is completed in accordance with company safety policies and practices.
Participates in crew management, performance evaluations, and general supervisory duties and management of the vessel.
Maintains log entries as required while on watch.
Directs and assigns tasks to the Mate and/or Leadman.
Provide instructions and information to crew members, shore-based personnel, USCG, and lock personnel.
Directs crew activities during emergency situations and on his watch.
Judges distances to enter locks and landing, and to avoid visual traffic hazards such as boats, barges, debris, and other river obstructions.
Uses sound judgement to make navigational decisions based upon river conditions, weather, traffic, tow configuration, vessel capabilities, safety and other related factors.
Performs other related duties as assigned.
QUALIFICATIONS:
Must have a High School Diploma, GED or equivalent.
Must have a valid driver's license.
Must have a USCG Mate/Pilot license or higher.
Must have a valid FCC Radio License.
Must have a Radar endorsement or Radar Certification.
Have a valid Transportation Worker Identification Credential (TWIC).
Must have proficient computer skills to include E-mail, internet browsers, and navigational system.
Must have a thorough knowledgeable of USCG rule of the road and reporting requirements.
Must be able to work independently and without direct supervision.
Contact
Kate@hermannsand.com
573-200-6380