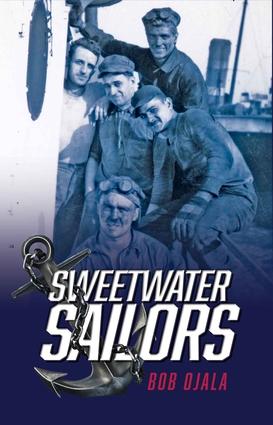 GREAT LAKES MERCHANT MARINE – The ships, the jobs, the men and women and their families.
Stories from eighteen active and retired Great Lakes Sailors (men and women) on Lakers, Carferries, Tugboats, Pilot Boats, and even Bum Boats!
Available at your local library, favorite bookstore and online at book store retailers. Also ask any Maritime Museum gift shop.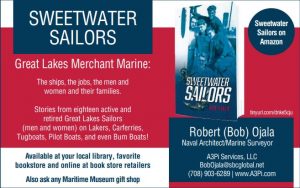 Contact
Robert (Bob) Ojala
Naval Architect/Marine Surveyor
A3Pi Services, LLC
BobOjala@sbcglobal.net
708-903-6289