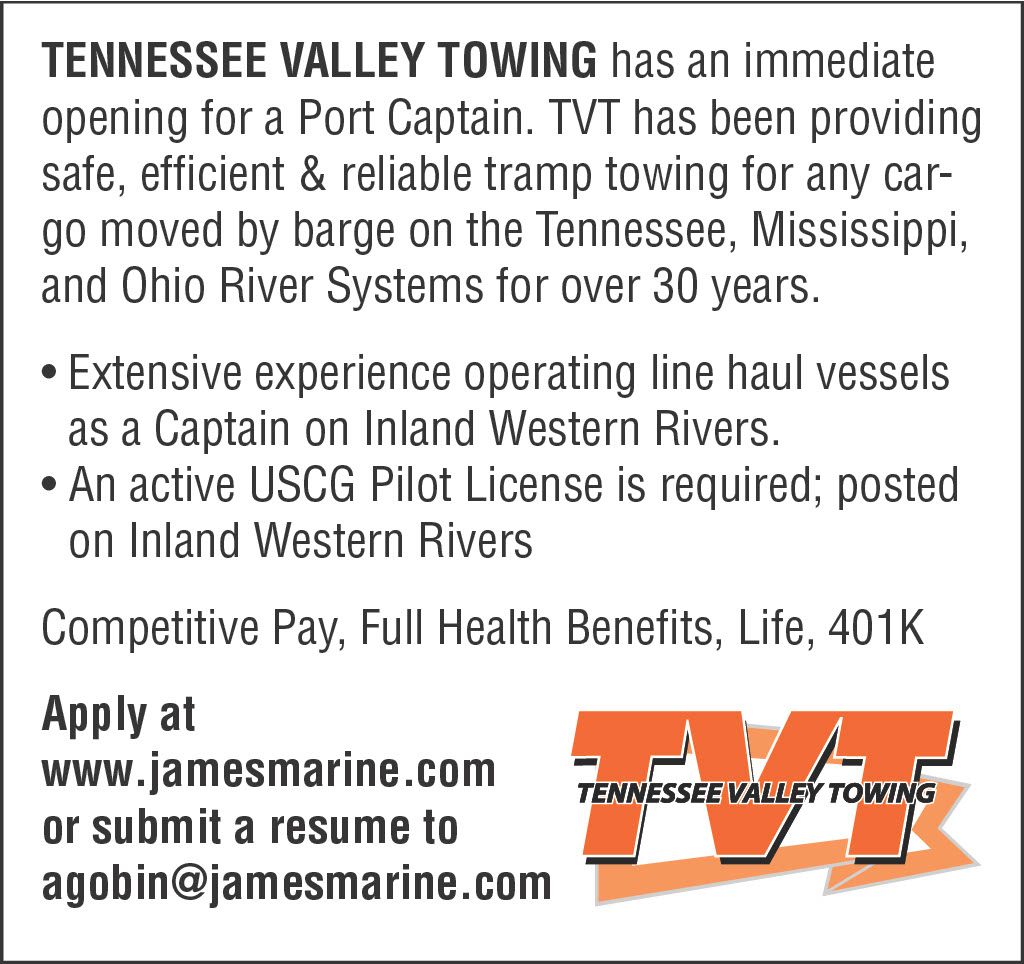 Tennessee Valley Towing has an immediate opening for a Port Captain. Tennessee Valley Towing (TVT) has been providing safe, efficient & reliable tramp towing for any cargo moved by barge on the Tennessee, Mississippi, and Ohio River Systems for over 30 years.
Qualifications
Extensive experience operating line haul vessels as a Captain on Inland Western Rivers.
An active USCG Pilot License is required; posted on Inland Western Rivers
A valid driver's license is required.
Ability to travel and be away from home
Operational Experience preferred.
Competitive Pay, Full Health Insurance, Life Insurance, 401K
Apply at www.jamesmarine.com or submit a resume to agobin@jamesmarine.com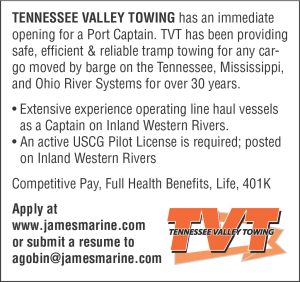 Contact
agobin@jamesmarine.com