Delgado, Copa Airlines Partner To Offer Students Special Fares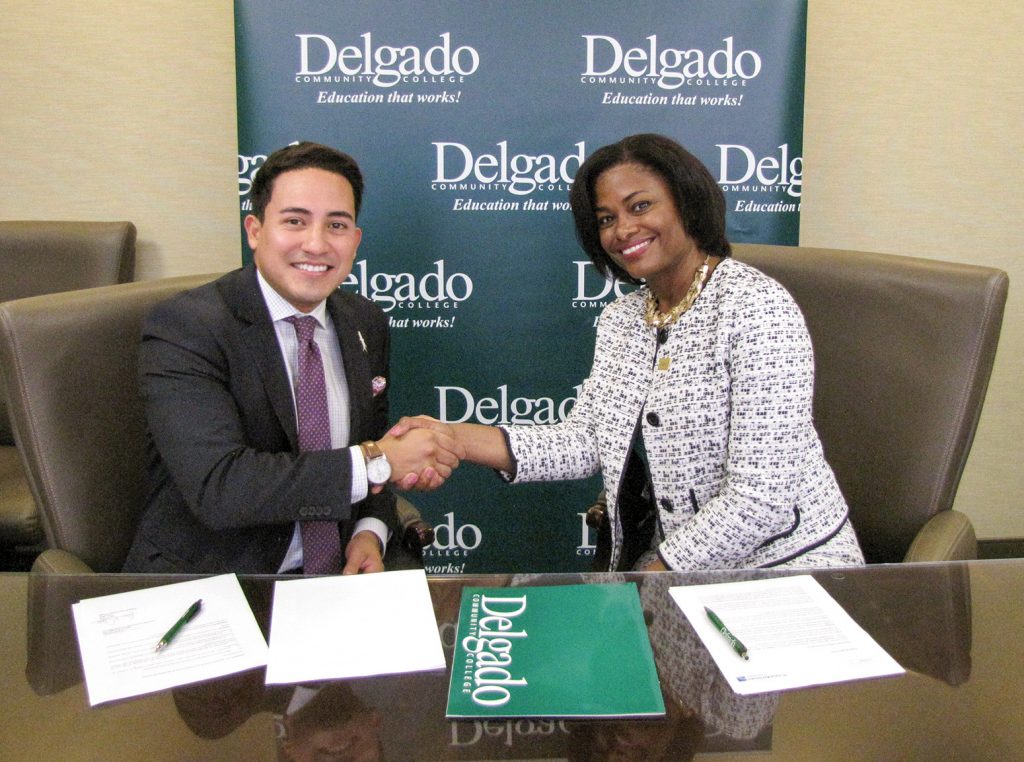 Delgado Community College recently announced a partnership with Panama City, Panama-based Copa Airlines to provide special rates to students training at the Delgado Maritime & Industrial Training Center as they travel to and from platforms, vessels and facilities in Central and South America and the Caribbean.
The Delgado Maritime & Industrial Training Center, which opened in April 2016, offers students three Transas simulators with interchangeable consoles and dynamic situational modeling; specific spaces for GMDSS, radar, ARPA, ECDIS and Rose Point training; fire training grounds; and extreme virtual reality for incident command and emergency response training—all for both newcomers to the industry and experienced mariners.
Because Delgado offers training programs to all kinds of maritime companies, the facility operates around the clock, with schedules dependent on the needs of clients.
"We have a 24/7 operation here," said Rick Schwab, senior director of the Delgado Maritime & Industrial Training Center. "The clients that come to us, they might only stay for eight hours of training, but they may stay [in the area] 16 hours or take different paths to get to us."
Sign up for Waterway Journal's weekly newsletter.
Our weekly newsletter delivers the latest inland marine news straight to your inbox including breaking news, our exclusive columns and much more.
To help students traveling to New Orleans for training, Delgado has long partnered with local companies—hotels, for instance—to help ease the expense of traveling to the facility, located in eastern New Orleans at 13200 Old Gentilly Road.
"Anything we can do to help people travel and cut their costs and service our clients, that's what we're going to do," Schwab said. "We do that for the inland waterway people with hotels, and anything else we can tie into to help our clients."
Schwab said the partnership with Copa was a good fit based on the company's area of operation in Central and South America and the Caribbean and because of the maritime training center's international reach. Schwab noted that many companies based in the United States have operations, offshore supply vessels or platforms near the equator. It's not unusual for a student to complete his or her training at Delgado, then fly across a continent or to another hemisphere for work.
"A lot of people, especially our students, come to train with us, and they fly out of New Orleans and go to work," Schwab said. "As with all mariners and oil and gas personnel, they do the training on their off time and usually go right from training to wherever they're working out in the world. … Those are the people that might live 40 miles from our facility but they travel 2,000 or 3,000 miles [to work]."
Copa Airlines has been flying in and out of New Orleans' Louis Armstrong International Airport for about two years. The company offers flights to more than 55 destinations in 31 countries in Central and South America and the Caribbean. The company offers complimentary meals and beverages, bilingual flight attendants, and has been recognized for four consecutive years as the most punctual Latin American airline by FlightStats. The U.K.-based Official Airline Guide has named Copa the second most on-time airline in the world the past two years. Copa Airlines is part of the Star Alliance.
As with special hotel rates and other corporate sponsorship deals at Delgado, students at the Maritime and Industrial Training Center who wish to receive discounted fares with Copa Airline should contact Delgado and request a special code to use when booking a flight. Schwab said the process is simple and that students are already taking advantage of the service.