Surveyor Conrad Breit Dies In Destrehan La.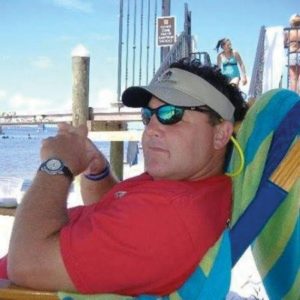 Conrad Breit, third generation of the well-known Hjalmar Breit family of surveyors, died unexpectedly at home, reportedly from a seizure, December 10. A resident of Destrehan, La., he was 51 and a respected surveyor in the New Orleans area, traveling around the U.S. and internationally for his customers.
He started his career in 1998, working for his father, Hjalmar Breit III, and his grandfather, Hjalmar Breit Jr., who had a combined 90 years in the marine industry. He also worked for Eagle Maritime Consultants until he went out on his own, starting up C. Breit Marine in 2006.
He was the regional vice president for National Association of Marine Surveyors, as well as a member of the American Society of Appraisers, New Orleans Propeller Club, Marine Club of New Orleans and Mark Twain Club of New Orleans. An avid rugby player and coach, he formed a rugby team for kids and took them to the championship.
"Conrad will be missed by many and will always be remembered for his positive outlook on life," said customers and longtime friends Vince Schu of Ceres Consulting and Nicky Bergeron of Zito Companies.