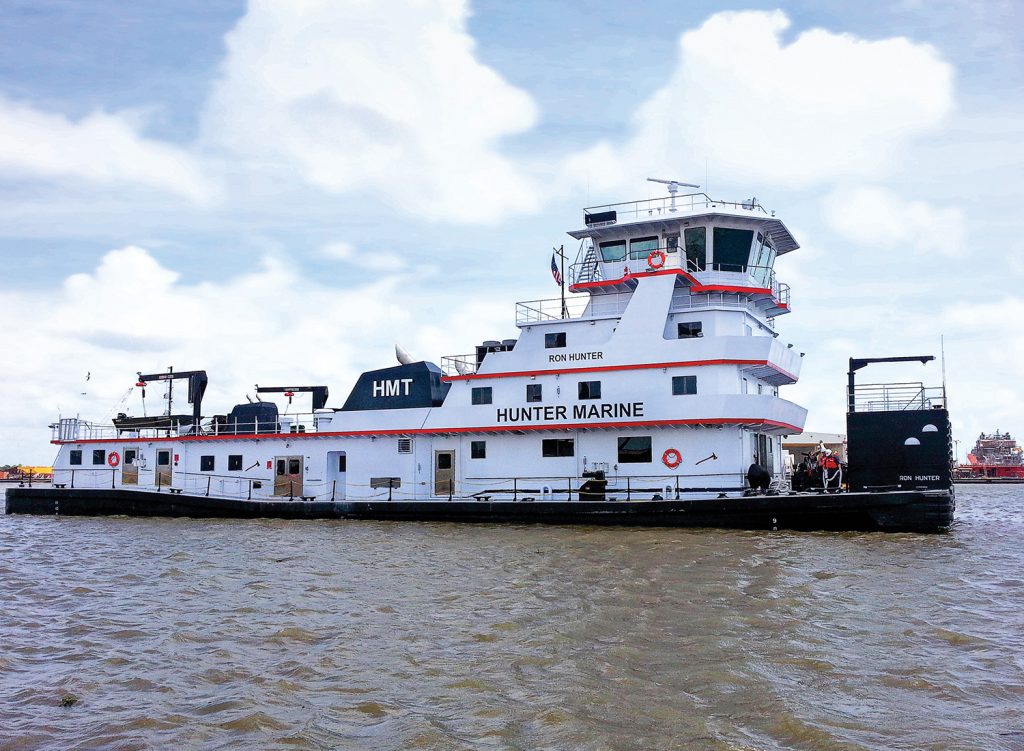 Hunter Marine Transport Inc. and Hines Furlong Line Inc., both of Nashville, Tenn., announced on January 2 they have entered into an agreement for Hunter to sell its inland marine transportation operation to Hines Furlong Line.
Hunter Marine owns and operates more than a dozen inland towboats used for towing dry and liquid cargo barges on the inland waterways. The company is a premier carrier on the Ohio, Mississippi, Illinois, Cumberland and Tennessee rivers. Its corporate office is based in Nashville and includes a vessel operations center in Paducah, Ky., and barge mooring fleets in both Nashville and Clarksville, Tenn.
Hunter Marine currently employs approximately 200 mariners and administrators, who will become immediate employees of Hines Furlong Line. Glenn Hendon, chief operating officer, and Danny Whitford, vice president-vessel operations of Hunter Marine, will retain their titles with Hines Furlong Line.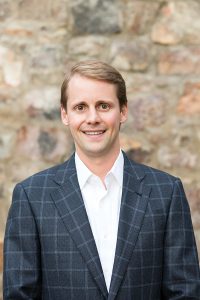 Kent Furlong, owner of Hines Furlong Line, will remain president of the firm.
Sign up for Waterway Journal's weekly newsletter.
Our weekly newsletter delivers the latest inland marine news straight to your inbox including breaking news, our exclusive columns and much more.
The two companies share a deep rooted and long-term relationship and are both family-owned companies. Kent Furlong said he has enjoyed a close relationship with Hunter Marine and admires the company whose late founder and president Ron Hunter has built.
"My initial encounter with Hunter Marine was 17 years ago when I was employed as deckhand aboard one of the company's vessels," he said. "Fast forward seven years later and I became friends and subsequently business partners with Ron Hunter. After many years of involvement with Hunter Marine, I am extremely pleased and grateful to enter into this purchase. This opportunity allows me to continue with Ron's vision and life's work. I am humbled and extremely fortunate to have all of the dedicated and talented Hunter employees joining me on this endeavor."
With the acquisition of the Hunter Marine assets, Hines Furlong Line emerges as a more diverse company with a further reach and broader offerings for its customers, the company said in the announcement. These offerings include barge towing and fleeting, fully found towboat charters, and barge leasing.
Among the Hunter Marine assets are the 8,000 hp. Ron Hunter, a 155- by 50-foot towboat built by Jeffboat in 1983 and rebuilt from the hull up in 2014 by Gulf Island Marine Fabrication; three 6,140 hp. towboats: the J.W. Hunter, James G. Hines and Mae Etta Hines; seven towboats in the 3,600 to 4,200 hp. range: Cumberland Hunter, Danny L. Whitford, James H. Hunter, Nashville Hunter, Sarah Hunter, Tennessee Hunter and Warren W. Hines; one that has 2,000 hp.: L.R. Chapman; and two with 1,200 hp.: Bobby Johnson and Carolyn Lampley.
Hines Furlong Line was founded in 2004 by Kent Furlong. Furlong is part of the fifth generation in his family to endeavor in the river transportation business. The first generation in the family lineage of rivermen got their start in the business over 140 years ago running steam-powered packet boats on the Green and Barren rivers in Kentucky and on the Ohio River.
Prior to this acquisition, Hines Furlong was focused on the leasing of inland tank barges and other inland barges and vessels. The company owns more than 60 inland tank barges with an average age of five years and a combined loaded capacity of approximately 1.7 million barrels or 70 million gallons.
Hunter Marine, based in Nashville, was founded in 1976 by Ron Hunter with one towboat and few barges. Over the next 40 years, Hunter built a Nashville River Terminal and expanded its marine transport business and boat and barge fleets. Hunter Marine eventually acquired its primary sand and gravel supplier and created a sand and gravel division with Ohio River dredging operations as well as multiple sand and gravel distribution locations in Tennessee, Kentucky and Illinois. Following Ron Hunter's death in 2016, Hunter Marine sold its sand and gravel and marine terminal divisions.