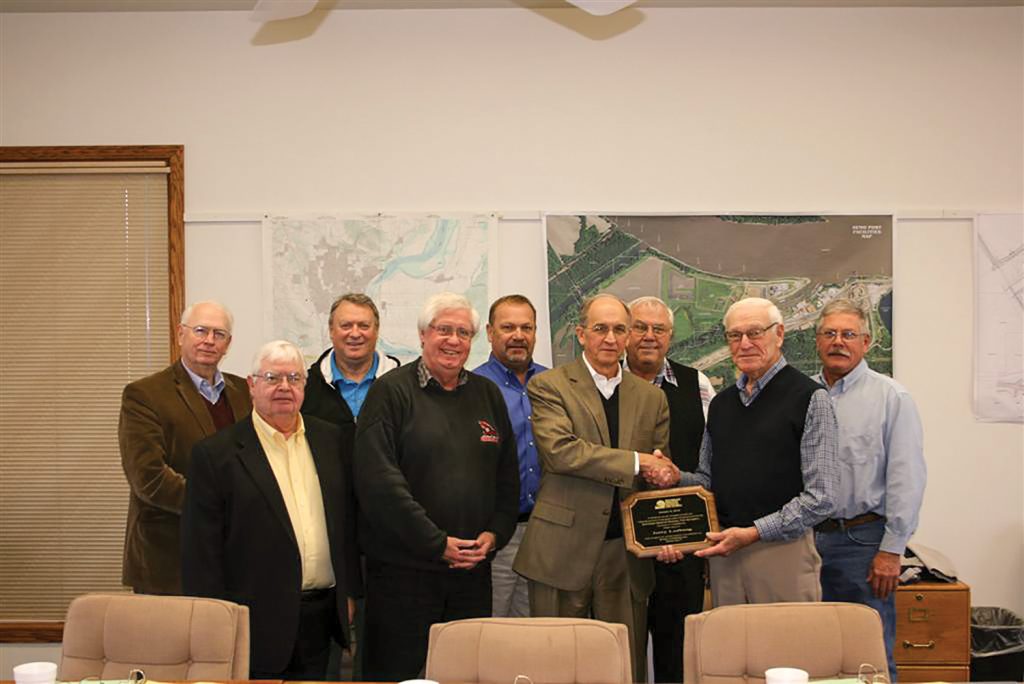 The Scott County Commission appointed Lloyd Smith of Sikeston as the Member at Large of the Southeast Missouri Regional Port Authority (Semo Port), serving a two-year appointment for 2018–2019. Smith, now retired, served for 28 years on the staff of U.S. Rep. Bill Emerson and then for Rep. Jo Ann Emerson. Later, he served as executive director of the Missouri Republican Party.
Two board members were reappointed by their respective county commissions to another four-year term (2018–2021). They are Larry Dowdy from Cape County and Rice "Pete" Burns from Scott County.
Semo Port was created in 1975 by Scott County and Cape Girardeau County. The port's slackwater harbor opened in 1990 and the Semo Port Railroad started in 1994. Today, the six industries at the port and their customers move more than 1.5 million tons of products annually using barge, truck and rail transportation.
Sign up for Waterway Journal's weekly newsletter.
Our weekly newsletter delivers the latest inland marine news straight to your inbox including breaking news, our exclusive columns and much more.