Three Killed When Docked Towboat Explodes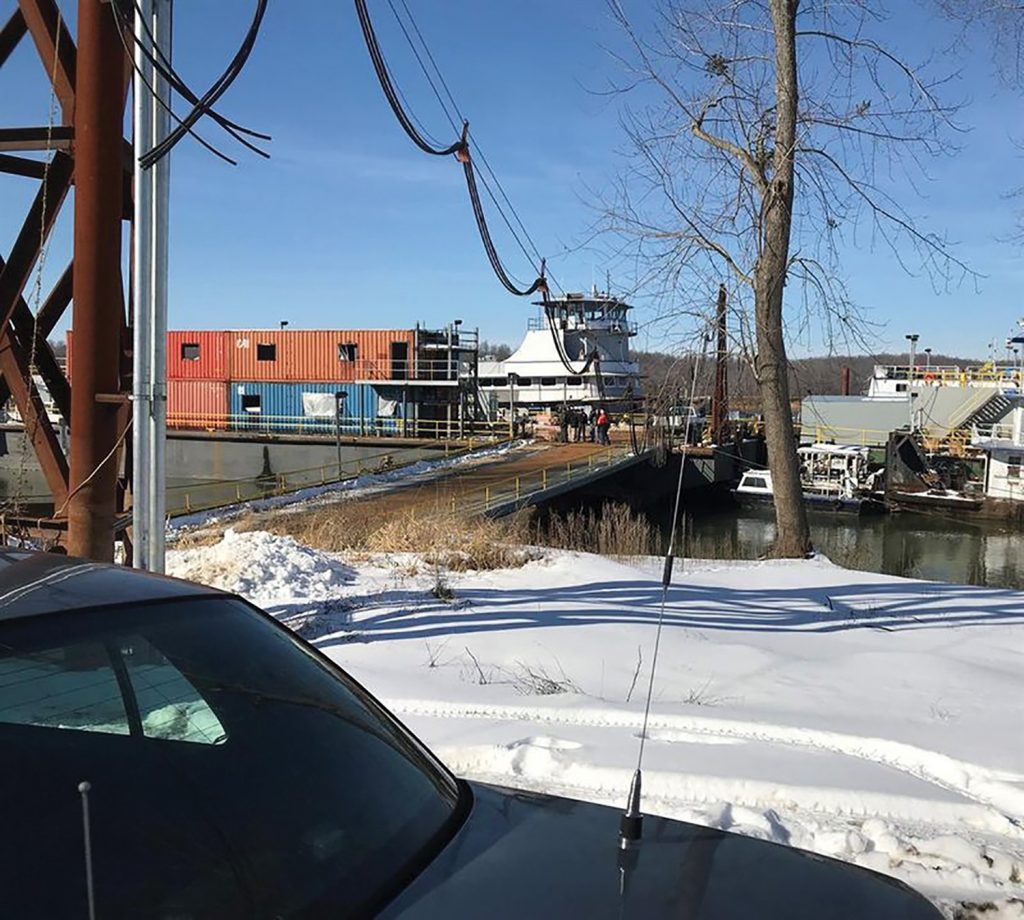 An explosion from within the mv. William E. Strait, docked at First Marine's Calvert City, Ky., shipyard for repairs, took the lives of three workers January 19. At least six other workers were injured in the blast.
At approximately 9:17 a.m., Kentucky State Police said that what appears to be a flash fire inside the towboat led to an additional fire onboard the vessel, where at least nine workers employed by First Marine LLC, as well as workers employed by Hutco Inc., Thermal Control and Rupke Blasting & Painting Company, were continuing their work to rebuild the towboat. What caused the fire to begin with is still under investigation by the local police and the Occupational Safety and Health Administration (OSHA).
Jason Strait, vice president-operations at Western Rivers Boat Management, the company that operates the towboat, said the rebuilding of the vessel had been underway in various stages since an incident in December 2015.
The deceased are Timothy Wright, 52; Jerome Smith, 56; and Quentin Stewart, 41. They were all pronounced dead at the scene.
Sign up for Waterway Journal's weekly newsletter.
Our weekly newsletter delivers the latest inland marine news straight to your inbox including breaking news, our exclusive columns and much more.
"Our thoughts and prayers are with all who have lost loved ones, for those injured who are recovering with their families and to all of our employees involved," said Strait. "In particular, we send our condolences to the family of First Marine's Tim Wright. Tim was a very special man whom we loved and respected very much. We also wish a speedy recovery to Billy Koonce and look forward to the day when he can return to work."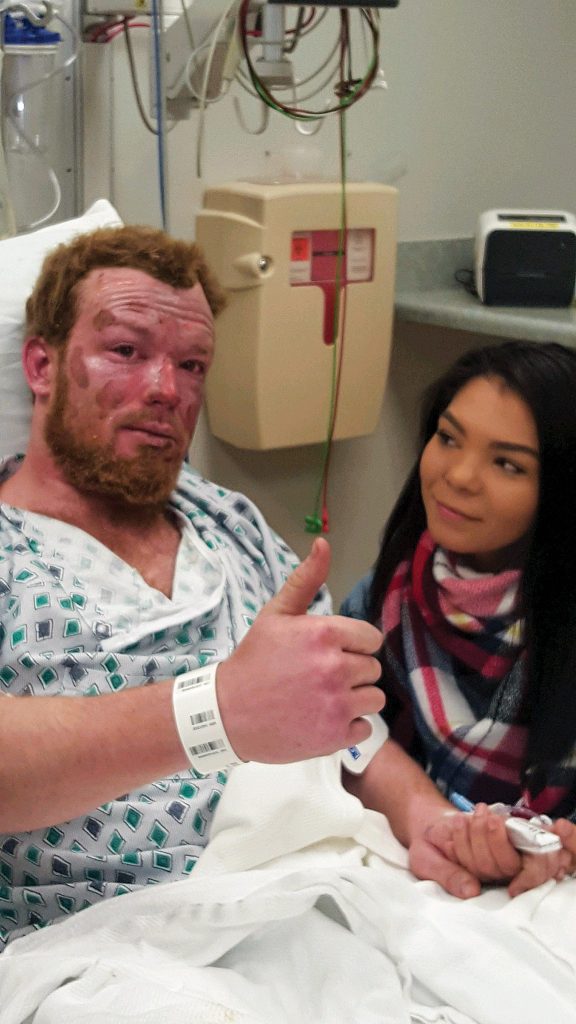 In The Blink Of An Eye
Tyler Wedeking, who was onboard that day working on the upper deck alongside Jimmy and James Lang (father and son), said he remembers a flash of light before waking up with his clothing on fire and his face burned. "We were just standing there one minute and suddenly everyone was on the ground," he said.
Perhaps out of a moment of pure instinct, Wedeking tore off his clothing, which was still on fire, and ran to his coworkers. "I saw James' leg was messed up," he said. "He was asking about his father, and that's when I saw Jimmy and got debris off him."
Despite his own injuries, Wedeking was able to help the Langs to safety, where everyone was put on stretchers and taken to two nearby hospitals. At Vanderbilt University Medical Center, Wedeking was treated for second- and third-degree burns on his face. He was released later that night.
Jimmy Lang, who was taken to Deaconess Midtown Hospital in Evansville, Ind., suffered broken bones and internal injuries. His son, James, endured severe burns on his hands and face and a broken foot.
While Wedeking admits he is still processing the tragedy, he said that he would like to finish rebuilding the boat. "I want to finish what we started," he said. "I can't let this beat me. I'm so thankful to everyone who pulled it together and helped us get out with our lives."
An Industry Responds
Within minutes of the explosion, Seamen's Church Institute's (SCI) Chaplain Kempton Baldridge arrived on the scene. While there, he helped with the recovery process, offered prayers and support to those affected, and used his training in Crisis Incident Stress Management. Baldridge and other chaplains worked through that following weekend to serve the families and victims at local hospitals.
"Incidents like this are far-reaching, affecting not just the friends and families of those killed or injured, but those who live locally, and the wider inland waterways community," said Naomi Walker, director of communications at SCI. "Tragic incidents like this highlight the risks of working on the water. Life is full of uncertainty for everyone, but even more so for mariners and shipyard workers who live and work at the mercy of nature and in high-pressure environments."
Walker said that all at SCI were deeply saddened by the tragedy. "Our thoughts and prayers are with the families and coworkers of those who died, and with those who are injured," said Walker, who added that those who would like to seek counsel from an SCI chaplain can call 800-708-1998.
The Investigation
At the time of the incident, workers were continuing their work to rebuild the mv. William E. Strait, a significant marine construction project that has been ongoing in various stages. The vessel partially sank when it was struck by another vessel on the Mississippi River near Memphis, Tenn., in December 2015.
Alongside the Kentucky State Police, OSHA arrived in Calvert City to investigate, which is standard procedure after this type of incident, according to Strait. "We are fully cooperating with that investigation," he added. "We will use its findings, along with the results of our own investigation, to implement any changes needed to improve workplace safety—the first priority in all our operations."
The Kentucky State Police said approximately 41 people were at the shipyard, but not all of them were on the towboat at the time of the explosion. They say the preliminary investigation showed an explosion resulted in a flash fire and then a small fire inside the towboat. The police said there is no early indication of foul play.
The shipyard remains open, although work on the towboat has been terminated until after the investigation concludes.
Mv. William E. Strait
The 200-foot, 7,200 hp. mv. William E. Strait was built in 1955 by Dravo Corporation. It was originally named the A.D. Haynes II for The Valley Line Company. Western Rivers Boat Management's sister company, Smithland Towing & Construction, bought the vessel from AEP River Operations in 2012.
First Marine LLC and Smithland Towing & Construction LLC, are members of the Western Rivers Boat Management Inc., group of family-owned marine companies based in Paducah, Ky.