Timco Announces Towboat Alarm System For Sub M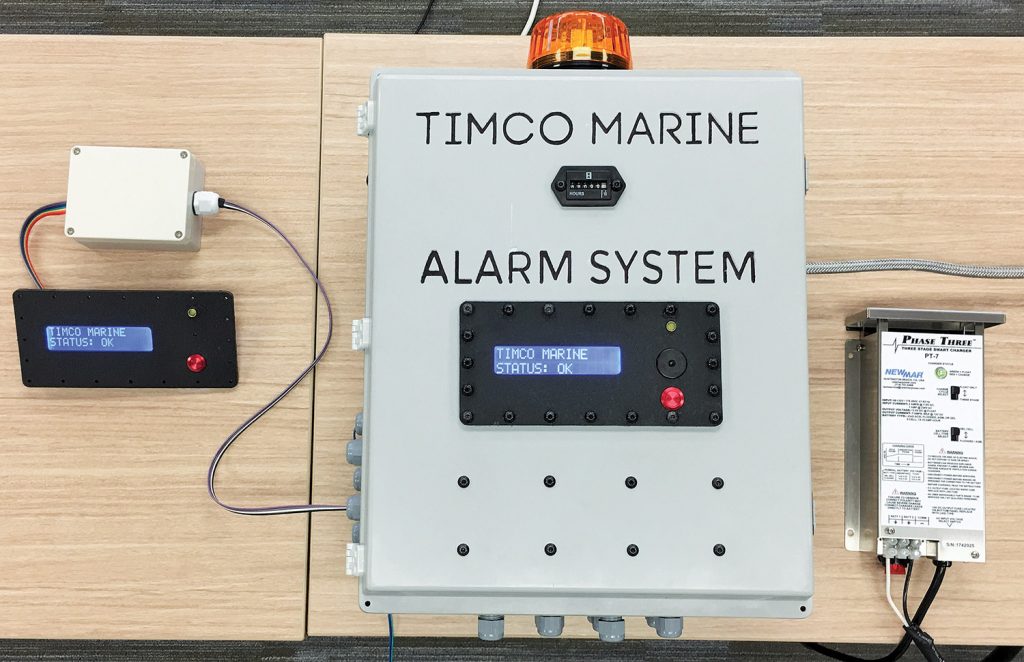 Timco Industries Inc. announced that it has designed and is manufacturing the Timco TVAP-4 (Towing Vessel Alarm Panel) Towboat Alarm System to satisfy Subchapter M alarm requirements set forth in 46 CFR Part 143. 
Guided by an understanding of the wheelhouse environment and regulatory requirements, Timco engineers created a user-friendly alarm system that displays the specific alarm condition on a dimmable 3- by 1-inch digital readout for use by the pilot.
The phrase "System OK" is normally displayed, but if any alarm condition occurs, the readout will display a specific alarm message. For example, "Low Oil Pressure Starboad Engine" will be displayed at the same time as a small horn sounds. Also, an alarm acknowledgement button to silence the audible alarm is located adjacent to the digital readout.
The simple alarm condition readouts with an audible alarm can be located, as required by the new Subchapter M regulation, in both the engineroom and the wheelhouse. The company said additional alarm readouts can be added, if desired. Additionally, the system can drive a small LCD display to emulate typical engine gauges if the operator wants to upgrade an old gauge panel stack.
Sign up for Waterway Journal's weekly newsletter.
Our weekly newsletter delivers the latest inland marine news straight to your inbox including breaking news, our exclusive columns and much more.
Unlike complicated systems utilizing programmable logic controllers and multifunction touch screen displays, the Timco TVAP-4 Alarm System can monitor up to three main engines, two generator sets, hydraulic steering tank levels and bilge levels, or any other areas of benefit to the operator, by way of either analog or digital inputs. All alarm sensor inputs are wired into the prewired and pretested labeled TVAP Engine Room Junction box.
The Timco TVAP-4 Alarm System works with both mechanical or electronically controlled engine or any combination of the two.
Timco said that no operator training is required. Design simplicity eliminates pilot distractions, as only single alarm conditions are automatically displayed when they occur. The company said this speeds up operator response time, while also eliminating operator confusion that is possible with complicated touchscreen multifunction displays.
The system is fully tested, easy to install and uses technology that audibly alerts the operator to look at the discrete alarm condition displayed for prompt crew response, according to Timco.
The system alarm parameters can be changed. All faults are data logged and saved. Additionally, Timco can remotely provide alarm conditions.