Longtime IRR Editor Dan Owen Dies At Age 79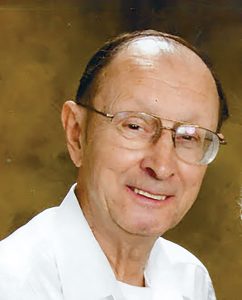 Dan Owen, 79, a longtime member of the Waterways Journal family, passed away January 30 at the Cedarhurst assisted living facility in Collinsville, Ill. He had suffered a stroke last August.
Owen joined the WJ staff in 1968, but his involvement with the river industry began when he was a boy growing up in East Liverpool, Ohio, and he would watch the towboats taking the back channel around Babbs Island, near his home. Through his love for the boats, he developed a relationship with Capt. Fred Way, founder of the Inland River Record (IRR), and by the time Owen was 16, he was serving on Way's IRR advisory board.
Following a stint in the Army, he returned to the United States and went to work on the river for Union Barge Line; before long, he was a first mate and had worked aboard almost all of the company's boats.
In 1968, his career took a turn, albeit one that allowed him to stay close to the rivers. Way had sold the Inland River Record to The Waterways Journal, and the WJ needed someone to help with it. By then, Owen had a wife, Jeanette, and two daughters, Beth and Dani; they all packed up and moved to St. Louis. Owen became assistant editor of the IRR, and then editor when Way retired in 1971. "Pushing a No. 2 pencil was a heck of a lot easier than pushing a ratchet," he said, in a December 18, 2017, feature about him in the WJ.
Sign up for Waterway Journal's weekly newsletter.
Our weekly newsletter delivers the latest inland marine news straight to your inbox including breaking news, our exclusive columns and much more.
He would later also become the editor of the Inland River Guide, and he served as associate editor of The Waterways Journal.
Owen cultivated numerous sources for boat information, and had a longstanding network of fellow river-watchers throughout the waterways who kept tabs on the inland towboat fleet. He kept meticulous data about boats on index cards, but it was clear that the cards were only a backup; his memory for boat facts and histories was astounding.
Not only did he have a vast store of information about towboats; he had an equally large collection of towboat photographs, and he was always adding more, whether taken himself or sent in from his network. At the WJ office, he would often commandeer the kitchen sink once lunchtime was over to hook up his film-developing equipment to the running water.
By the time he retired from the WJ in 2000, his personal photograph collection was upwards of 30,000 pictures. He made copies of the photos available through his Boat Photo Museum at minimal cost to fellow towboat fans. The collection now stands at more than 37,000 photos.
Owen's retirement from the WJ office did not mean leaving the towboat world, however. He continued working on the IRR right up until his stroke last summer, and even afterwards, when asked for information, from his "office" at the assisted care facility.
A memorial visitation will be from 4–6 p.m. on Monday, February 5 at Barry Wilson Funeral Home, Maryville, Ill. In lieu of flowers, memorials may be made to Stray Rescue of St. Louis or the American Stroke Foundation.