Canal Orders More Becker Flap Rudders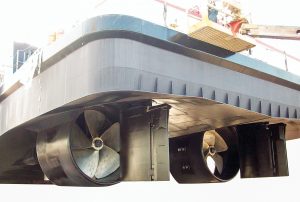 Becker Marine Systems announced that Canal Barge Company has placed an order for a retrofit of Becker Flap Rudders for the mv. Eugenie P. Jones.
The 140-foot vessel, built in 1975 by Dravo Corporation, is a sister vessel of the mv. Susan L. Stall, which has been operating with Becker Flap Rudders since June 2014. Canal also has one more set of the rudders on order for a third sister boat, the mv. Merrick Jones, which will be outfitted in the first quarter of 2019.
Becker Flap Rudders were introduced to the U.S. inland marine market in 2010. The manufacturer says the rudders improve fuel efficiency and maneuverability, and are particularly advantageous for line-haul vessels on inland waterways.
Sign up for Waterway Journal's weekly newsletter.
Our weekly newsletter delivers the latest inland marine news straight to your inbox including breaking news, our exclusive columns and much more.