Captain Profile: Capt. Nolan Ledet, LeBeouf Bros. Towing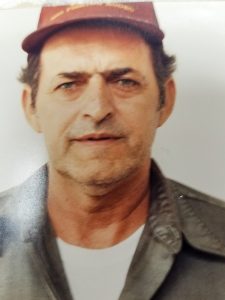 In an age of transience—of maximum mobility and minimum loyalty—longevity in the workplace is not just uncommon. Many times, it's unheard of.
But Capt. Nolan Ledet and Bourg, La.-based LeBeouf Bros. Towing LLC prove that loyalty and longevity can still thrive, at least on the nation's inland waterways. Ledet retired from LeBeouf Bros. Towing on August 31, 2017, after an incredible 53 years with the company—and 48 of those serving as captain on the same vessel.
Ledet went to work for LeBeouf in 1964 and began serving as captain aboard the mv. Creole Sue when the company took delivery of the boat in 1969. In all, Ledet was lead captain of the Creole Sue for a whopping 17,532 days. His career at LeBeouf spanned the administrations of 10 presidents.
As a retirement announcement from LeBeouf put it, "For those of us that are old enough to remember, in 1964 … he relied on a Single Side Band radio for communications with the office and he navigated his vessel based on knowledge. There were no 'track' lines to follow. Even radar had limited value back then, on a blurry monochrome screen."
Sign up for Waterway Journal's weekly newsletter.
Our weekly newsletter delivers the latest inland marine news straight to your inbox including breaking news, our exclusive columns and much more.
Ledet is from the tiny bayou town of Pointe-aux-Chenes, La., south of Houma.
"Born and raised, and I believe I'll die there," he said.
Ledet got his start working on boats around 1958 when he was just 15 years old. He said that's when he decided to leave the classroom behind in favor of the bays, lakes and waterways of South Louisiana.
"Teachers didn't like me, and I didn't like them, so I quit," he said.
He took a job as a deckhand aboard a lugger servicing the oil fields of South Louisiana. He was making $10 a day working 12 days on and six off. Ledet said the $10 a day was far better than the $3 or $4 a day he'd previously made working on farms.
He worked as a deckhand for about a year before the company asked him if he thought he could run the 45-foot lugger himself.
"I said, 'Well, yeah I can,'" Ledet recalled with a laugh, later adding, "In those days, you didn't need a license or nothing."
He did that for a couple years, then tried his hand at working offshore. The offshore life, though, didn't sit well.
"I'd get seasick, you know," Ledet said. "The only time I wouldn't get seasick was when it was really rough. Then I'd get scared."
Ledet landed back inshore on a tug working around Venice, La., for a few months before he went to work for LeBeouf in 1964.
Ledet said he got another job offer about six months into his time at LeBeouf. He told his supervisor on a Friday that he was taking a job with another company, but over that weekend, Ledet heard that the other company was known to be inconsistent in how it paid employees. He called his supervisor first thing the following Monday.
"The Monday morning I called back and said, 'Are y'all hiring over there?'" Ledet said. "He said, 'Yeah, I knew you was coming back.'"
From that point on, Ledet said, "I made up my mind I was going to quit jumping around."
In his years on the Creole Sue, Ledet saw and experienced most everything a towboat captain can imagine.
"We've been all over the world with that thing," he said. "The only rivers we never went on was the Missouri and the Alabama."
He was on the Creole Sue for "quite a few hurricanes," Ledet said, most notably Hurricane Rita in 2005. He was on the Creole Sue in 1986 or 1987 when the boat sank along Baptiste Collette, near Venice. Ledet and his crew were heading back to South Louisiana from Mobile, Ala., when high winds out of the north began to batter the boat and its tow.
"We fought it for about 45 minutes, backing into the swells," he said.
The crashing waves eventually blew open a door to the engineroom.
"When that one door blew open, we started taking on water big time," he said. "The engineroom filled up with water, but the engines were still running."
Ledet ordered the crew off the Creole Sue and onto the barges while he remained at the helm, working to ensure the Creole Sue stayed off nearby oil installations. Eventually, Ledet saw an opening, and he was able to run the boat aground, securing it in place a safe distance from the oil wells.
Because the flooding was just in the stern, the Creole Sue was back up and running in a minimal amount of time, Ledet said. Then again in 2010, the boat was refurbished over the course of several years. Beyond that, Ledet rarely strayed from life aboard the Creole Sue, working 14 days at a time. Over the course of 48 years, the Creole Sue became part of Ledet, like a trusted friend.
"That old boat—I'd talk to her like I'm talking to you," he said.
Since retiring last August, Ledet said he's made a couple runs for LeBeouf. For the most part, though, he and his wife have been spending time with their grandchildren. Ledet has four children and eight grandchildren.
"They keep us on our toes," he said.
Ledet said his 8-year-old grandson wants to work on boats some day, just like his grandfather and that he likes to pretend he's talking on the radio.
"He'll say, 'Come in, Pawpaw,'" Ledet said.