Conrad Delivers ATB Barge To Vane Brothers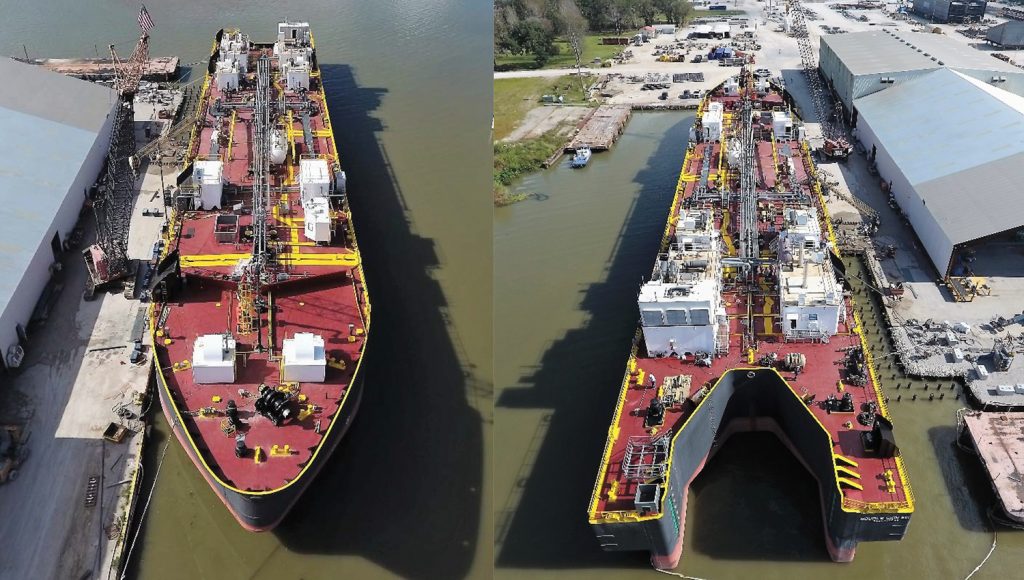 Bristol Harbor Group Inc. (BHGI) announced February 26 that the Vane Brothers Company has taken delivery of a BHGI-designed 403- by 74- by 32-foot, 80,000-barrel, double-hull oil tank barge.
In 2015, BHGI was contracted by Conrad Industries Inc. to develop the design based on a previous hull design that BHGI had completed for Conrad. The construction of the articulated tug-barge (ATB) barge took place at Conrad Deepwater South in Amelia, La., and it is certificated by the American Bureau of Shipping and U.S. Coast Guard for unlimited oceans-unmanned service. The barge is the first of three sister hulls to be delivered to Vane Brothers Company.
The barge is equipped with a complete loading and discharging system in 10 tank compartments and includes a cargo 10 MMBTU thermal heating system. A thermal stress analysis, in accordance with ABS requirements, was developed to ensure hull structural stresses were acceptable. The barge has an OmniThruster bow thruster and four onboard John Deere generators, with two Vapor Power cargo heaters.