New Job Program Seeks Opportunities In Marine Transportation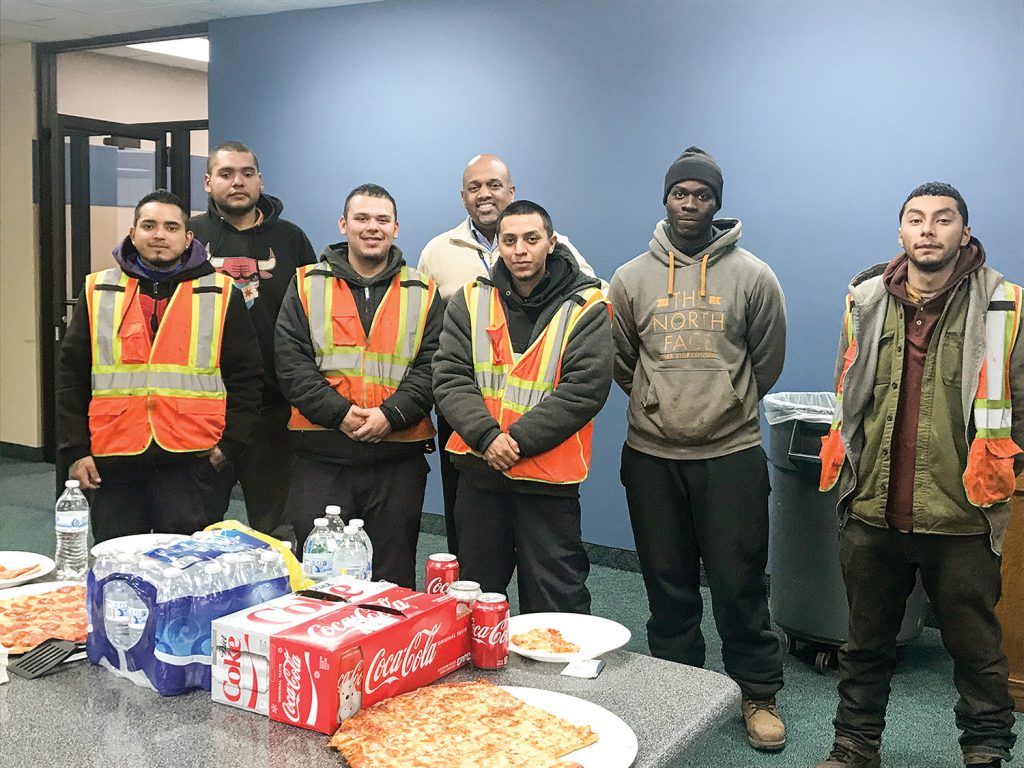 Partnering with Cook County Sheriff Tom Dart to hire graduates of his rehabilitation programs upon leaving prison is not new to the maritime industry. Prior to selling Illinois Marine Towing (IMT) to Canal Barge Company in 2008, Leo Cattoni, founder of IMT, hired 15 graduates of the rehabilitation program Dart ran for inmates.
"From 1998 through 2008, we hired a couple of young men at a time," said Cattoni. "We felt getting them out of their neighborhoods by working as deckhands for weeks at a time helped them build a new life. It was amazing to hear these former street guys discussing the performance of their 401-K portfolios within a short period of time."
Cattoni said approximately half of the graduates stayed on the rivers for 10 years or longer. "Three or four went on to get their Western Rivers Master License," he said. "There is satisfaction in knowing they got a second chance and made the most of it."
Based on Cattoni's successful experience, Mary Elisabeth Pitz, founder of The Rail Supply Chain Summit, which highlights inland waterways issues,  proposed to Clayton Harris III, executive direct of the Illinois International Port District, that together they develop a program for entry level jobs for graduates of the RENEW program, a newer rehabilitation program developed by Dart to teach workplace safety and essential life skills. Harris was fully on board.
Sign up for Waterway Journal's weekly newsletter.
Our weekly newsletter delivers the latest inland marine news straight to your inbox including breaking news, our exclusive columns and much more.
"Although the Transportation Security Administration said that TWIC cards could be issued on a case-by-case basis, we quickly realized we had to expand jobs to include other freight positions," said Pitz. "Pre-occupied with placements, we have yet to name the program, which we plan to do soon."
Their goal, explained Pitz, is to secure entry-level positions such as deckhands. "I am continually on the hunt for jobs," she said. "When a company expresses interest, I reach out to Willie Winters, director of RENEW with the Cook County Sheriff's Office, to see who is available. Then I set up the interviews."
Pitz said she updates Harris at each step. They meet with candidates and encourage them throughout the hiring process. "As a former prosecutor, Harris knows first-hand the challenges these young men have overcome and face in starting down a new path to a better life," said Pitz, who added that Harris advises the candidates to develop a five-year plan so that they have goals they can achieve.
According to Harris, the program is good for the community and for the port. "There is a lot that can be done to have an impact on our local community, as well as our industry, especially in the maritime sector," he said. Harris added that the port, according to a 2011 Martin Associates' economic impact study, has roughly 7,000 jobs.
"With numbers and dollars at this level as a result of port activities, there is no reason at all why we can't look to help out our community by offering second chances and encouraging others to do the same," said Harris. "As the executive director, I have the ability to push, so we are pushing."
Harris said that the best part of being involved in the program is seeing the outcome. "We are getting hard workers who want nothing but to succeed, and we are giving them the opportunity to do so," he stated. "The gratitude exhibited by these men is immeasurable. The conversations about hope and being able to take care of their families like they are supposed to is heartwarming. They're not looking for handouts. They just need the opportunity to work and to get back on their feet. Knowing that in my position at the port, I was able to contribute a little to this, is something that I will carry with me forever."     
Dart established RENEW to improve the rehabilitation rate, according to Pitz, who said it's the judges who offer the choice of entering the RENEW program or sitting in a cell for the duration of their sentence.
While incarcerated, the young men in RENEW attend classes to encourage better decisions. They also learn demolition techniques developed by the Building Materials Reuse Association. They profit from onsite job experience by demolishing abandoned buildings in blighted neighborhoods. Each man obtains an Occupational Safety and Health Administration 10 work-site safety certification, according to Winters.   
The 2018 Rail Supply Chain Summit will be held May 16 at the Union League Club in Chicago and will highlight the new job program developed by Pitz and Harris. Pitz said she plans to encourage the waterways sector to establish similar types of projects for their area. She said she will also ask for seasonal and permanent jobs for the program's young men.
Winters said he lauds the initiative Harris and Pitz have undertaken. "The port's openness to giving these guys an opportunity has been terrific. As felons of non-violent crimes, these guys have trouble finding jobs that are adequate to support a family," he said. "They made a mistake, now they need another chance. The fact that the Chicago port district is willing to give them a chance is just wonderful."
If you have a job opening or would like more information on the 2018 Rail Supply Chain Summit, please contact Pitz at mpitz@mepitzassociates.com or call 312-750-9150.