R&D Busy With Damaged Barges, Drydock Expansion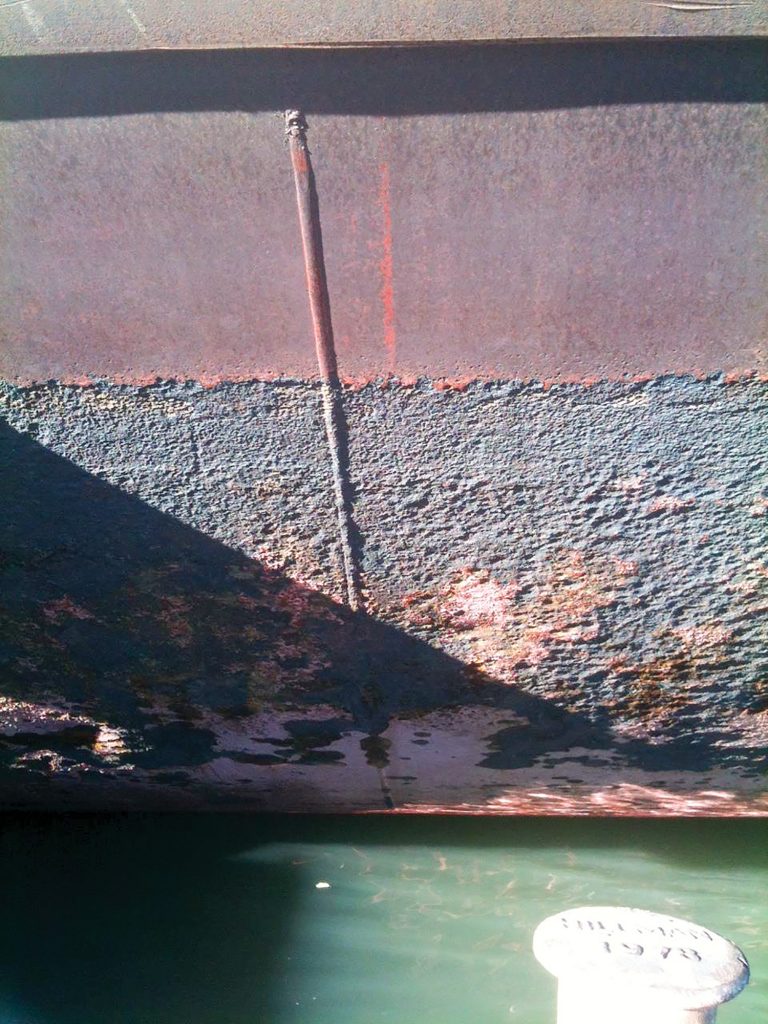 This past winter's cold temperatures and heavy precipitation wreaked havoc on many barges up and down the Ohio River, where some sustained damage from harsh ice floes and flooding. Nevertheless, the damaged barges have kept companies like R&D Associates Inc. in Ashland, Ky., busy.
The vessel construction and repair business at Mile 318.8 on the Ohio River said that it has seen more barge repair jobs this year than in 2017. "Tank barge repair is starting the year off very strong," said Donavin Salyers, manager for R&D Associates. "The amount of ice damage to barges and breakaways damaged by flooding has been way up this year."
According to Salyers, most older barges—those 15 years or older—do not have a hull coating. Instead, he said they have a heavy layer of rust scale to protect the barge's steel. "When the barges are run in ice, the ice gouges the rust away and leaves the hull as clean as if you had sandblasted it," he said. "In some cases, the 1/8- to 1/4-inch rust layer in deep pits of the barge are all that keeps the hull water-tight. When that's removed, you suddenly have leaks everywhere. Thick ice can crush or tear into the thinning plate of barges at the head of a tow or in a lock chamber."
Salyers added that even barges that were placed into fleets sustained some ice damage from the ice floes due to heavy ice breaking out on the river as the water levels rose and flooded.
According to the Corps, the Ohio River reached 64.7 feet at Cincinnati, Ohio, earlier this month—levels not seen there in more than 20 years. The heavy ice floes in conjunction with rising rivers caused several delays at locks and dams, restricted tow sizes and caused a number of barge breakaways in the area.
Drydock Expansion
Salyers said that while the company remains busy repairing barges, it is also putting the finishing touches on its new 17- by 22- by 5-foot guide barge, which is the final piece of its in-house expansion at its drydock facility.
The drydock expansion will allow the company to better assist in its surge of barge repairs, which also has increased from the number of barge loads of coal increasing near Cattletsburg, Ky., according to Salyers. "The barge loadings for coal are up from last year, which always adds more open hopper barge repair work to the mix, as well," he said. "At our current pace, it looks to be a great year for R&D Associates."