Golf Tournament Raises $80,000 For Hospital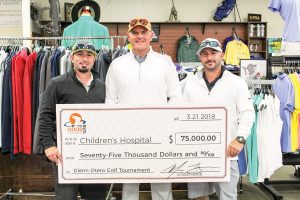 The 8th Annual Glenn Otero Golf Tournament benefitting Children's Hospital-New Orleans was held on March 21.
The first tournament was hosted by Turn Services team members to benefit Glenn Otero, a port captain at Turn, who was battling cancer. Unfortunately, Otero lost his battle with cancer in 2011. To honor him, the annual golf tournament is named in his honor. Including money raised by a 50/50 drawing and raffle, more than $80,000 was raised by Turn's inland marine colleagues this year. This is the fifth year that Turn Services has donated the proceeds to Children's Hospital.
Sixty-two teams came out to Lakewood Country Club to compete in the morning and afternoon rounds for the coveted orange jackets presented by Turn Services each year to the first-place teams.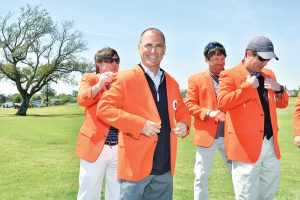 "To date, over $340,000 has been raised for Children's Hospital-New Orleans," said Mario Muñoz, president of Turn Services. "The proceeds from this year's tournament will help provide funding for the construction of a new Child and Adolescent Behavioral Health Center, which will provide acute inpatient treatment for children age 8 to 17. We are extremely grateful to our colleagues for their ongoing support of our annual golf tournament and Children's Hospital-New Orleans."
Sign up for Waterway Journal's weekly newsletter.
Our weekly newsletter delivers the latest inland marine news straight to your inbox including breaking news, our exclusive columns and much more.
Below: A slideshow with more photos from the tournament: