Port Of South Louisiana Celebrates 25 Years At Globalplex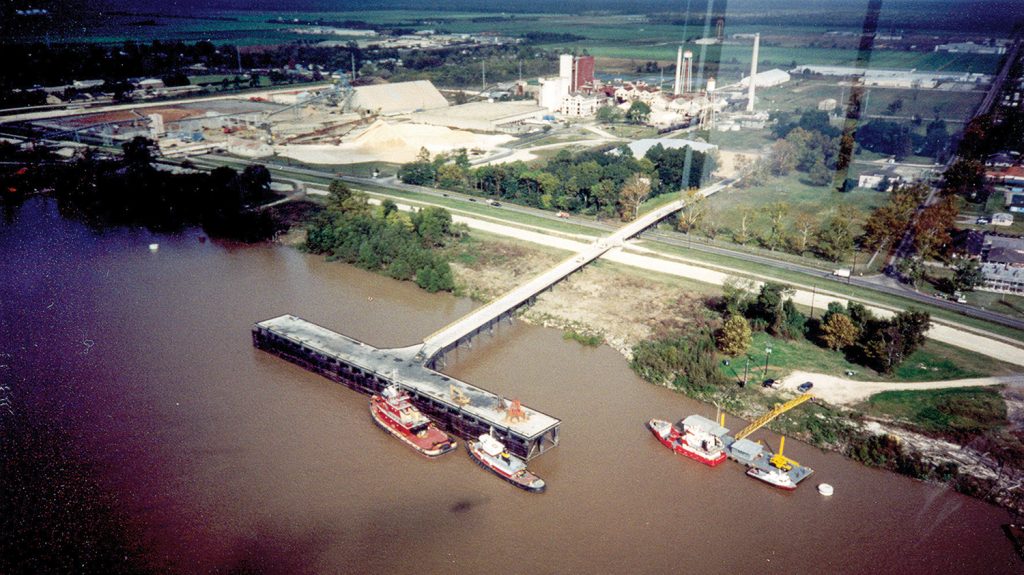 Earlier this month, the Port of South Louisiana, a 54-mile port district on both sides of the Mississippi River between New Orleans and Baton Rouge, celebrated 25 years of operations at the port's Globalplex Intermodal Terminal, the port's 335-acre multipurpose terminal.
Globalplex, the sprawling terminal located at Mile 138.5 in Reserve, La., at the site of the former Godchaux Sugar Mill, is a public terminal owned by the Port of South Louisiana and operated by Associated Terminals. The facility offers services for both oceangoing vessels and inland towboats and barges and can handle bulk, breakbulk and containerized cargoes. According to the Port of South Louisiana, Globalplex handles an average of 1.1 million tons of cargo per year. In its 25 years operating Globalplex, the Port of South Louisiana has invested more than $104 million to improve and expand its cargo handling capabilities.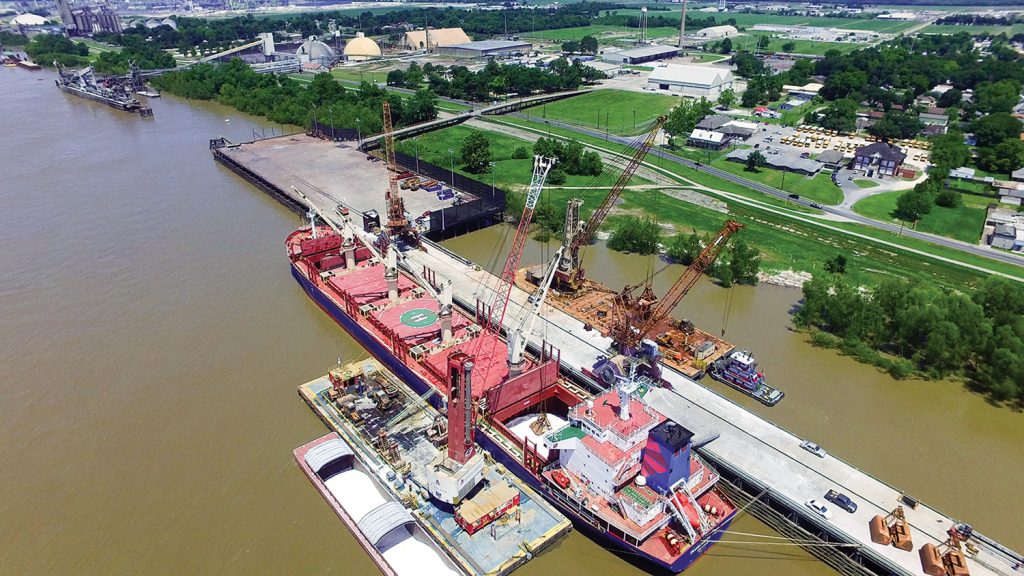 "Globalplex's transformation has been remarkable—from a site filled with abandoned, dilapidated buildings and not much traffic, to the vibrant terminal it is today," said Paul Aucoin, Port of South Louisiana executive director. "I'm sure that our Port of South Louisiana family will continue to work toward making the future of Globalplex even better than its past."
Globalplex began in March of 1992 when the port purchased the 205-acre former sugar mill from Godchaux-Henderson Properties for $11.5 million. A bulk handling facility, bulk dock with conveyors and storage, barge mooring sites, a drinking water purification plant and a wastewater treatment system were all included in the original purchase. Over time, the port added to the complex a general cargo dock, two 50,000-ton storage domes, covered warehouses and a paved open storage area. The port is currently working to attract tenants to a 130-acre tract of land described as an industrial site for build-to-suit development.
Sign up for Waterway Journal's weekly newsletter.
Our weekly newsletter delivers the latest inland marine news straight to your inbox including breaking news, our exclusive columns and much more.
"It takes a lot of people to build a facility like Globalplex," Aucoin said. "It takes the commissioners and executive director to have the vision, the engineers to put that vision into design, the contractors to turn those designs into reality, tenants to rent the buildings, the stevedores to move the cargo, and the port staff to administer the daily operation. Our terminal operating groups throughout the years—Hall Buck Marine, SSA and Associated Terminals—were also very instrumental in getting river traffic to the terminal and marketing Globalplex for cargo movement."
David Fennelly, chairman of Associated Terminals, was on hand to celebrate the terminal's 25th anniversary.
"All of the [terminal's] accomplishments are a direct result of us responding to the needs of clientele and shippers, both national and international," Fennelly said. "They're coming to this facility because it is a world-class facility."
Associated Terminals has been the terminal operator at Globalplex since March of 2005.
Current tenants include Evonik, BARTON International, Pinnacle Polymers, LafargeHolcim, CRC Logistics Solutions, NATCO and Crystal Baumer Foods. Notably, Globalplex also served as the temporary base for the American Red Cross following Hurricane Katrina in August 2005.
"Globalplex is a very fluid facility," said Roy Quezaire, Port of South Louisiana's deputy director and operations manager at Globalplex. "We are fortunate to have a very dedicated staff of employees with a wealth of institutional knowledge and skill sets. Working with our tenants, customers/contractors is relatively easy because of longevity and trust between both parties."