60th Anniversary For Howard Steamboat Museum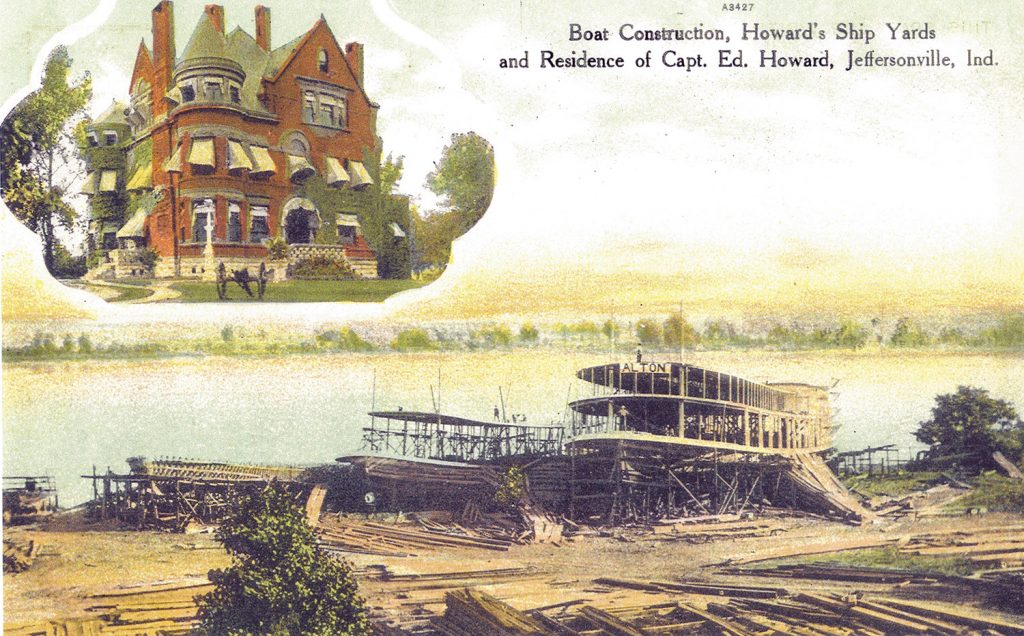 Six decades ago this week, on May 18, 1958, the Howard National Steamboat Museum at Jeffersonville, Ind., was officially opened.
It was the dream of Capt. James Howard (1876–1956) that the three-story, 22-room Richardsonian-Romanesque mansion overlooking the Ohio become a repository of river and steamboat history. Despite numerous setbacks, Loretta Howard (Capt. Jim's widow), remained undaunted and determined that there would, indeed, be a museum. The stately edifice, largely built by shipyard employees and completed in late 1894, has endured the 1937 flood and a devastating fire in 1971.
Capt. Alan Bates, who formerly penned the Old Boat Column, was a founder of the museum and served as the first president of its board of directors; he remained involved until his passing in 2012.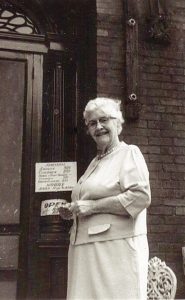 Loretta Howard became the museum's first curator, occupying a third-floor apartment. Always stoic, when asked if she was afraid to be alone in the mansion at night, her immediate response was, "I own a ball bat and a revolver and I know how to operate both of them!"
Sign up for Waterway Journal's weekly newsletter.
Our weekly newsletter delivers the latest inland marine news straight to your inbox including breaking news, our exclusive columns and much more.
Never dreaming that I would someday serve as its director and curator, it was 55 years ago, in 1963, that this writer first visited the museum on a school tour. I remember how graciously Mrs. Howard greeted our third-grade class and guided us through the awesome house. Enjoying the hospitality of being a guest in her ornate residence, I was completely captivated by the colorful stories of steamboats and of the Howard family's shipyard that built them for 107 years.
An astute businesswoman, Howard served as secretary and treasurer of the firm for decades, attending waterways improvement hearings in Washington, closing contracts for new vessels, and even serving as cook on the delivery trip of a New Orleans ferry boat. As she pointed out riverboat models and memorabilia, river history came to life and I was forever hooked on steamboats! By age 14, I was a volunteer tour guide at the museum, heartily encouraged by Howard's kindness and tutelage.
It is because of Loretta Howard's courage and tenacity that the museum exists today. Through thick and thin, Great Depression and ferocious flood, she managed to hang onto the family home. Despite the fact that she lived on the northern side of the Ohio River, Howard (1885–1978) was truly the epitome of a steel magnolia.
With the gracious, generous help and hard work of many people and businesses, the museum has made a miraculous comeback from a March 17, 1971, fire, which was caused by an explosion of the steam heating plant in the basement.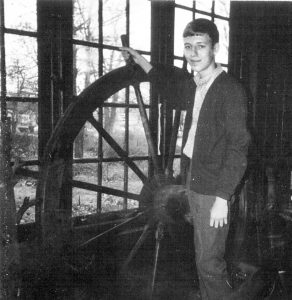 Not widely known is the fact that the museum receives no federal, state or local government aid. With non-profit status, the museum relies solely on revenue from admissions, gift shop sales, memberships and donations. Later this month, and a major milestone of this anniversary year, will be the grand opening of the long-dreamed-of restoration of the 1880s carriage house (just behind the mansion) into a rental venue for receptions, parties and programs.
For further information on the museum/carriage house, or to become a member, visit the website at www.HowardSteamboatMuseum.org. Here's to the next 60 years!