40 Under 40 Winners: Ervin, Freeman, Furlong And Golding
The "40 Under 40" award was conceived for the 5th annual Inland Marine Expo (IMX) to highlight some of the industry's future leaders. All 40 award winners were nominated by various industry executives and peers for their hard work and dedication to the industry.
The 40 Under 40 awards were presented at IMX in St. Louis, Mo., May 22. This week, we recognize Heather Ervin, Bart Freeman, Kent Furlong and Austin Golding.
Those interested in nominating individuals for the 2019 "40 Under 40" award will have a chance to do so later this year. To be included, nominees must be under the age of 40 as of May 20, 2019, the first day of the 6th annual IMX. Award winners will be recognized during the event for their outstanding contributions to the inland marine transportation industry in a variety of fields.
Heather Ervin
Sign up for Waterway Journal's weekly newsletter.
Our weekly newsletter delivers the latest inland marine news straight to your inbox including breaking news, our exclusive columns and much more.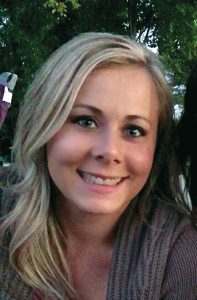 Heather Ervin is the associate editor of The Waterways Journal. In this role, she assists the editor with weekly magazine production, writes and reports on news stories, edits articles, updates online copy and newsletters as needed and attends industry events.
Prior to coming to the WJ six years ago, she worked for other trade publications in the agriculture industry. She has also written for various newspapers and headed marketing efforts for a technology firm.
Ervin graduated from the University of Missouri-Columbia in 2008, with a bachelor's degree in journalism. While there, she was a member of Phi Sigma Pi's honor fraternity, a member of the Dean's List, and a member of Investigative Reporters and Editors.
Bart Freeman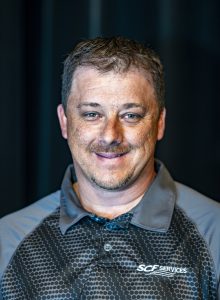 Bart Freeman is a 39-year-old purchasing manager for SCF Marine Inc. in St. Louis, Mo. Prior to starting his job at SCF in 2012, Freeman worked for Humco Marine Products Inc. for several years.
He grew up near the confluence of the Mississippi and Illinois rivers in Grafton, Ill., not too far from St. Louis.
SCF Marine Inc. operates covered hopper barges along the U.S. inland waterways, transporting agricultural, industrial and project cargoes.
Kent Furlong
Born and raised in Bowling Green, Ky., Kent Furlong is the owner and founder of Hines Furlong Line Inc. The company specializes in leasing and chartering inland barges.
In 2017, Hines Furlong acquired Hunter Marine and now offers fully-found vessel charters of higher horsepower linehaul towboats. The company also now provides barge towing and fleeting services on the Cumberland River.
Furlong is the fifth generation of his family to endeavor in the inland river transportation business. Each generation of the lineage eventually sold their businesses to third parties, with each subsequent generation starting businesses from the ground up.
As a child, Furlong grew up around boats and barges through the close relationship he had with his late grandfather, James G. Hines. He started out in the industry as a deckhand. While attending college at Bellarmine University, Furlong worked for American Commercial Barge Line.
Austin Golding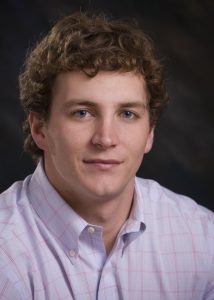 Austin Golding, president of Golding Barge Line, is a third-generation mariner, who has been involved with the inland marine industry his entire life.
Golding has held several positions in the industry throughout his career, including deckhand and working with each department within the company. He began working onboard all of the company's vessels immediately after graduating from Mississippi State University.
Golding currently serves as a member of the board for The American Waterways Operators and a member of the Warren County/Vicksburg (Miss.) Port Commission. He has also served as a member of the board of directors for the Vicksburg Chamber of Commerce and has participated in quarterly leadership conferences of several major oil companies.
Golding Barge Line transports refined petroleum, chemical and petrochemical products on most of the major central U.S. inland waterways.