40 Under 40 Winners: Harrell, Hattier, Haun And Hayden
The "40 Under 40" award was conceived for the 5th annual Inland Marine Expo (IMX) to highlight some of the industry's future leaders. All 40 award winners were nominated by various industry executives and peers for their hard work and dedication to the industry.
The 40 Under 40 awards were presented at IMX in St. Louis, Mo., May 22. This week, we recognize Calfonte Harrell, Sarah Michelle Hattier, Chas Haun and Matt Hayden.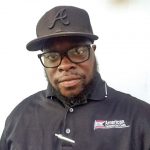 Calfonte Harrell
Calfonte Harrell was introduced to the maritime world by his father, who has worked in the barge and towing industry for more than 30 years. Harrell, who has been with American Commercial Barge Line (ACBL) for 17 years, started out as a deckhand with the company after a knee injury in high school kept him from playing football in college.
Today, Harrell is the watch captain for ACBL's mv. Stephen R. Warden, a 4,200 hp. twin-screw towboat built in 1976.  As the vessel's watch captain, he manages the crew and ensures that barges are transported up and down the Mississippi River safely.
Sign up for Waterway Journal's weekly newsletter.
Our weekly newsletter delivers the latest inland marine news straight to your inbox including breaking news, our exclusive columns and much more.
When he's not on board, Harrell is at home with his wife, Latarica, and his children, Jakezious, 16; Calbresia, 11; and Calfonte Jr., 2.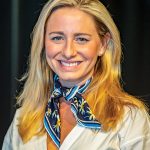 Sarah Michelle Hattier
Sarah Michelle Hattier joined Conley Marine Services, New Orleans, La., as a business development manager in February. Conley was formed in 2016 as a wholly owned subsidiary of Conley & Associates Inc. for the purpose of providing regulatory compliance services to the tug and barge industry.
Prior to joining Conley Marine, Hattier worked as a compliance officer for Harbor Towing & Fleeting for nearly four years. She has also held various roles in accounting and staffing for Tulane University, where she graduated with a bachelor's degree in management and accounting, and for Robert Half International.
She also attended Harvard University's Visiting Undergraduate Program in 2005. While at Tulane, she was active in Pi Beta Phi and the Newcomb College Senate.
Hattier is an active member of the Women's International Shipping & Trading Association (WISTA) as well as Women in Maritime Operations (WIMOs), where she served as the organizations vice president until February. She has also received numerous certifications in a variety of fields, including human error prevention, root cause analysis and incident investigation, OSHA rules and recordkeeping, corporate safety management and more.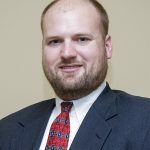 Chas Haun
Chas Haun, executive vice president of Parker Towing Company Inc., joined the company in 2004. In his current role, he is responsible for the operation of Parker Towing's fleet of towboats and barges. He also serves as the project manager for new boat and barge construction projects.
But that's not all he does. Haun is also president of Mobile Shipbuilding & Repair and Whistler Machine Works Inc., two wholly owned subsidiaries of Parker Towing. He also serves on the board of directors for the American Waterways Operators.
Haun graduated from the University of Alabama with a bachelor's degree in commerce and business administration. Prior to graduating, he worked aboard Parker Towing vessels and in the company's port operations.
After graduation, he worked in construction administration prior to joining Parker Towing. Haun is also a graduate of Leadership Tuscaloosa and the High Potential Leadership Program at the Harvard Business School.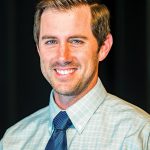 Matt Hayden
Matt Hayden is the vice president of sales and customer service at Turn Services Inc., New Orleans, La.—a role he has held since 2016. Before joining Turn Services, Hayden spent more than six years working at M/G Transport in roles including assistant vice president of sales and account manager. He also spent four years as an assistant manager of U.S. Bank.
Hayden received his bachelor's degree in sociology from Miami University in 2004. He obtained his master's degree in business administration from Xavier University in 2010. While at Xavier, he was active in the Beta Gamma Sigma International Honor Society.
In 2015, he was elected to the Mississippi Valley Trade and Transport Board, where he presently serves as a member of its executive committee as treasurer.