40 Under 40: Shields, Taylor, Todd, Williamson And Wolfe
The "40 Under 40" award was conceived for the 5th annual Inland Marine Expo (IMX) to highlight some of the industry's future leaders. All award winners were nominated by various industry executives and peers for their hard work and dedication to the industry.
The 40 Under 40 awards were presented at IMX in St. Louis, Mo., May 22. In our final week of the 40 Under 40 column, we recognize Cody Shields, Lucas Taylor, Clark Todd, Matthew Williamson and Eric Wolfe.
Those interested in nominating individuals for the 2019 "40 Under 40" award will have a chance to do so later this year. To be included, nominees must be under the age of 40 as of May 20, 2019, the first day of the 6th annual IMX. Award winners will be recognized during the event for their outstanding contributions to the inland marine transportation industry in a variety of fields.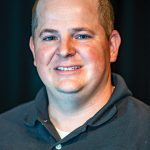 Cody Shields
Cody Shields is the assistant port engineer for Luhr Bros. in Columbia, Ill., where he assists with scheduling and overseeing maintenance for the company's vessels. He also assists with vessel regulatory compliance and manages all of Luhr Bros.' internal vessel surveys.
Sign up for Waterway Journal's weekly newsletter.
Our weekly newsletter delivers the latest inland marine news straight to your inbox including breaking news, our exclusive columns and much more.
Shields began his career with Luhr Bros. aboard the mv. Twyla Luhr on his 18th birthday. He worked as a deckhand and leadman for five years on various towboats before he received his first license and then was a full-time pilot for six years.
He has numerous certifications, including a Master of Towing Vessel for Western Rivers, Great Lakes and Inland Waters Radar Observer Unlimited; Lead Marine Internal Auditor; Annual Surveyor of Towing Vessels; and Shipyard Competent Person.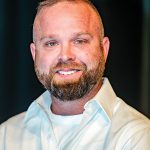 Lucas Taylor
Lucas Taylor has grown up at Oakley's Port 33, owned by Bruce Oakley Inc., in Catoosa, Okla., where he now works as a terminal manager. When he was 5 years old and the business was known as Johnston's Port 33, Taylor helped out by carrying grain samples from the probe to the grading station.
As the years passed, he worked at the port during summers and after school. The port expanded and he was able to run front-end loaders, bobcats, excavators, load and unload barges and do deckhand work on the harbor boats.
After his second year of college, Taylor joined the Marine Corps, where he served for 12 years and underwent three tours of Iraq. While in the military, he obtained the rank of staff sergeant E6 in charge of an amphibious assault platoon unit. He left the Marines in 2013 and accepted a position to oversee boat, barge, truck and dock logistics at the port.
Shortly thereafter, as the port continued to grow, Taylor was offered a job as a terminal manager. In addition to managing the port's operations and maintenance and supervising approximately 12 managers and 70 employees, he has overseen the handling of nearly 3.5 million tons of cargo over the last three years.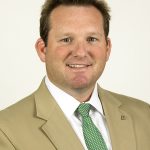 Clark Todd
While Clark Todd was growing up in Lufkin, Texas, he spent much of his spare time playing competitive sports. He was drafted by the Chicago Cubs right out of high school, but chose to continue his baseball career at the University of Texas at Austin, where he played baseball for the Longhorns. In 2001, he graduated with a bachelor's degree in communications with an emphasis in business.
With his degree in hand, Todd began his career with Blessey Marine Services while obtaining his Master of Business Administration degree from Southeastern Louisiana University. He worked in various roles at Blessey before being named president in 2005. He currently serves as both president and chief operating officer.
Under the guidance of owner and CEO Walter Blessey, Todd remains one of the youngest executives in the inland marine industry. He and his wife, Laura Blessey Todd, have three children—Cooper, Caroline and Cate. In addition to his duties as a father and to Blessey Marine, Todd coaches his children's sports, cooks and volunteers in his community.
He currently serves as past chairman of the board at Junior Achievement of Greater New Orleans, an executive board member at American Waterways Operators, and in numerous other board affiliations.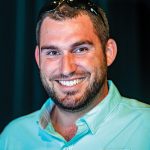 Matthew Williamson
Matt Williamson, 29, is a marine field technician for Cummins Inc., Paducah, Ky. He comes from a long-line of rivermen as his family has worked on and supported the inland waterways for 100 years.  His great-grandfather operated a horse-drawn ferry in Maxville, Ky., his grandfather had a 40-year career with the Corps of Engineers, and his father is currently a senior port engineer.   
Williamson started his river career assembling and rebuilding EMD engines. He later worked with a few other inland marine companies before joining Cummins in 2014. Highly skilled in propulsion systems, he is often sought out for his extensive knowledge.
He is an active member of the Reidland Christian Church and, as the father of three, is a coach in the local Pee Wee basketball league. He has also supported the community through the Cummins Every Employee Every Community program, where he has built and delivered bicycles to the Starfish Orphan Ministry.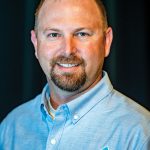 Eric Wolfe
Eric Wolfe, 39, is the general manager for TPG Mt. Vernon Marine, a division of Mt. Vernon Barge Service. He started his career with the company as a mechanic in 2003. Shortly thereafter, he received training as a welder, crane operator, deckhand, pilot and a dispatcher.
In 2009, he became the assistant general manager before being promoted to general manager in 2012 once the company expanded.
Wolfe graduated from Mt. Vernon Senior High School in 1997. He continued his education at Vincennes Community College to study conservation law enforcement, and graduated in 2000.