Glenn E. Daulton Inc., a barge rental and services company located in Caruthersville, Mo., supplied the Army with forty-five 195- by 35-foot deck barges to carry 1,000 vehicles and pieces of equipment from Lock C on the Cumberland River to Fort Polk near Alexandria, La. In addition to the Cumberland River, the flotilla, which consists of three tows of 15 barges each, will have traversed the Tennessee, Ohio and Mississippi rivers before it stops on the Red River at Fort Polk.
According to the company, this is the second time this year it leased its barges to move a large amount of military equipment on the rivers (WJ, February 26). The first move saw a total of 780 military vehicles on 30 barges pushed by two towboats and an assist boat that departed Fort Campbell, located at Clarksville, Tenn., for Fort Polk February 12.
Glenn E. Daulton Inc. was founded by the company's namesake in 1938. Daulton, who was a pharmacist, wanted to build a business beyond his small pharmacy. He purchased two barges and began renting them to local construction companies. Daulton expanded his barge fleet as the company grew over the years. Today, the company is run by its president, Dan Frankum, with the assistance of his wife, Chrissy.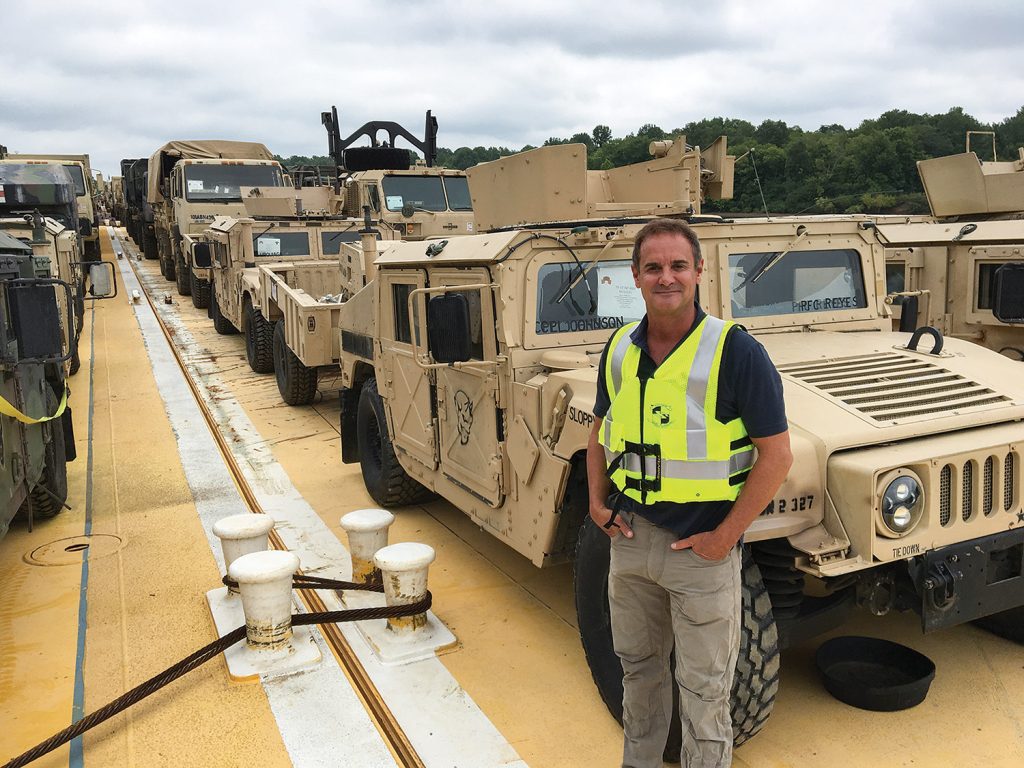 Sign up for Waterway Journal's weekly newsletter.
Our weekly newsletter delivers the latest inland marine news straight to your inbox including breaking news, our exclusive columns and much more.