Over the course of its nearly 25 years of operation, HMS Global Maritime has grown from a one-man operation to a global conglomeration of cruise vessels, ferry operations and consulting divisions. The company, with headquarters in New Albany, Ind., has recently gone through an period of extreme growth.
HMS Global has been ranked highly on numerous award lists by Inc. magazine's Inc. 5000 and Louisville Business First. Its founder, president and CEO John Waggoner, who is also the chairman and CEO of the American Queen Steamboat Company, a division of HMS Global, was named the "2017 Ohio Valley Regional Winner" by Ernst & Young Entrepreneur of the Year Awards and was a finalist in 2016.
HMS Global has been recognized for its high-speed vessel operations for the military and for its safety practices. It is also the largest operator of high-speed car and passenger ferries in the nation. It runs nearly 20 operations in the United States and Japan.
Its divisions include HMS Ferries Inc., which operates eight ferries; Seaward Services Inc., which specializes in government services; HMS Consulting & Technical; and the American Queen Steamboat Company, which currently operates three overnight cruise vessels—American Queen, American Empress and American Duchess, which was christened last August.
Sign up for Waterway Journal's weekly newsletter.
Our weekly newsletter delivers the latest inland marine news straight to your inbox including breaking news, our exclusive columns and much more.
On The Horizon
With the christening of the 340-foot American Duchess, the nation's first all-electric passenger ferry, and a new headquarters for its excursion boat division, HMS Global Maritime has seen a very busy last 12 months. The company's growth doesn't stop there, however.
Waggoner told The Waterways Journal that the American Queen Steamboat Company will soon announce its fourth overnight cruising vessel, the American Countess, for operation in 2020. The company also has numerous ferry projects in the works, he said.
"One of my greatest career accomplishments has been founding HMS and watching the company grow from one employee to a staff of more than 860 people and gross revenues of over $150 million annually," said Waggoner.
A Year Of Firsts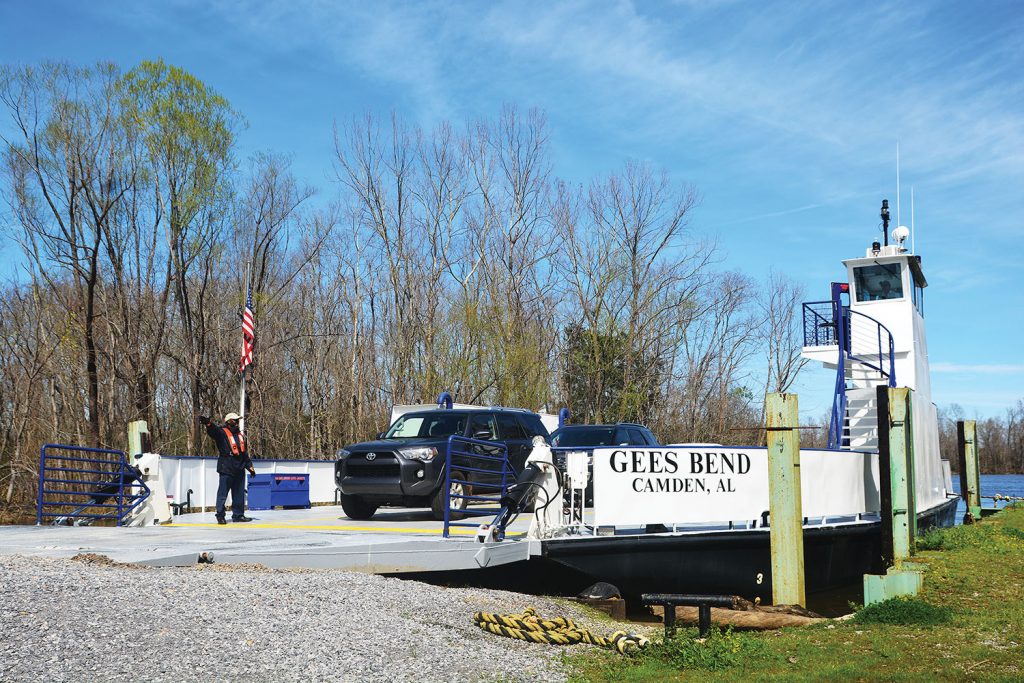 The American Duchess was christened on August 14, 2017, on the New Orleans riverfront (WJ, August 21, 2017). The vessel has accommodations for 166 guests in 83 suites and carries a crew of 82. It features a handful of two-level loft suites, which the company said is a first on the Mississippi River.
Earlier this year, the company's ferry division, HMS Ferries Inc., announced that it would convert the Gee's Bend Ferry's four diesel-powered John Deere engines to instead run on four 100 kw. electric propulsion engines.
As the first all-electric passenger ferry in the nation, the Gee's Bend Ferry project costs approximately $1.9 million, with close to $1.1 million coming from a Diesel Emissions Reduction Act (DERA) grant and the balance from the Alabama Department of Transportation.
The conversion will result in a 100 percent reduction in diesel emissions and will greatly reduce the noise from the ferry during its 1.5-mile journey from Boykin, Ala., to Camden, Ala., on the Alabama River just southwest of Selma.
And finally, just a few months ago, HMS Global announced that the American Queen Steamboat Company would move its headquarters from Memphis, Tenn., to New Albany, Ind., where HMS Global Maritime is headquartered.
American Queen Steamboat Company said the move was "an effort to synergize shoreside operations with parent company HMS Global Maritime," in a statement it released in May. HMS Global acquired the American Queen Steamboat Company in 2011 with the help of a $9 million loan from the city of Memphis. The loan was repaid, and the operation has gone from $0 to more than $100 million in revenue in a seven-year period.
Man Of The Water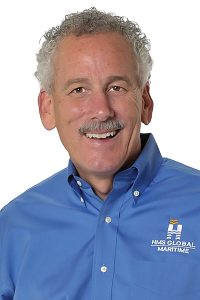 Waggoner, who has been actively involved in the passenger vessel industry for more than 40 years, got his start onboard fishing boats off the coast of California as a child. An avid fisherman, 11-year-old Waggoner made a deal with a fishing boat captain after he ran out of money to purchase a fishing excursion ticket. "I grew up on a farm in Illinois, so I offered to scrub his boat for him in exchange for a ticket," he said. "The captain said, 'Kid, you're on.'"
Waggoner continued working on fishing vessels through college. He began his degree in marine biology at the University of California San Diego, but later transferred to the California Polytechnic State University in San Luis Obispo. There, he obtained his Master of Business Administration degree and was nominated "Outstanding MBA of the Year" by his peers as having the MBA with the "highest stress tolerance," which Waggoner said, "we all know is appropriate for the maritime industry."
For a time, he worked on offshore oil support vessels, dinner cruise and excursion vessels, casino boats, car and passenger ferry operations, and overnight cruise vessels. After serving as the director of marine operations for Hornblower Dining Yacht's fleet of 29 dinner cruise vessels, Waggoner co-founded Hornblower Marine Services in 1994. The company was later renamed HMS Global Maritime.
Over the years, Waggoner has had his share of fun onboard HMS Global vessels, but his favorite story takes place on the American Queen during one of its overnight cruises. During these trips, he said that he often sits with guests at dinner to learn more about their buying decisions and why they chose to purchase a ticket on one of HMS Global's boats. After being turned away by one elderly woman onboard, Waggoner discovered that she had mistaken him for a "gentleman host," or in her words, a gigolo. "She thought I was after her as an older woman," he said. "I told her that my wife would be pleased to know that. I later told my wife this story, and she said that I'm not good looking enough to be a gigolo."
When he isn't on the water, Waggoner said he is busy running or cycling on land. He still loves to fish and does an annual, week-long fishing trip on the ocean, where he unplugs from technology and decompresses. "I just enjoy doing fun boy things," he laughed.
While being away is great, said Waggoner, work isn't really "work." "I still get to live out my childhood dream of being able to play with boats the rest of my life, so that I will never have to grow up and get a real job," he said.
Sharing The Water
If there's one thing Waggoner wants the inland marine transportation industry to know, it's that HMS Global appreciates the fact that both industries share the same waterways and concerns. "We work well with the inland marine industry," he said. "We all have to deal with things like high water, low water, debris and so on. We enjoy sharing the waterways, and it's great for our guests to see all the industry on the rivers. Our passengers get to see towboats and what goes on in the heartland of America. They get to learn about what we as a country do and how valuable our inland waterways are to everyone."
Waggoner said the passenger vessel industry also must deal with our nation's deteriorating infrastructure, such as locks and dams, just like barges and towboats. "We were just on the Illinois River with the American Duchess," he said. "It's 100 feet wide. It is challenging to get through some of our locks in their current conditions. They really do need a capital infusion to keep maintained."