Obituary: Elven Dykes Jr.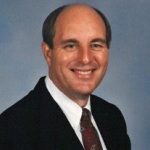 Elven Dykes Jr., died in Mandeville, La., September 19, following a battle with multiple system atrophy. His river career spanned 41 years, where he worked in numerous positions at Canal Barge Company in New Orleans, La.
While at Canal Barge Company, he went from handling operations at its Natchez Boat Store to managing the company's purchasing department. He also became the first certified American Waterways Operators Responsible Carrier Program (RCP) auditor.
As an RCP auditor, he was knowledgeable about both how boats operated and the importance of safety.
"Elven was known throughout the river system as an honorable man with unquestioned integrity," said Merritt Lane, president of Canal Barge Company.