Obituary: Donald Marshall Crosier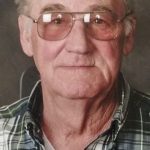 Donald Marshall Crosier, born December 9, 1934, near Buffalo Island, Mo., died September 19 at his home in Barlow, Ky.
He started on the river in 1951 and began standing watch in the pilothouse in 1956. During his river career, he was a captain for Rose Barge Line and Agri Trans and a port captain for Agri Trans and Wisconsin Barge Line.
In 1976, he brought out the mv. Cooperative Spirit from St. Louis Ship. While with Wisconsin Barge Line, he opened its fleet in Columbus, Ky.
His favorite boat to steer was the mv. American Beauty. In 2001, he retired as a captain from ARTCO.