Industry People On The Move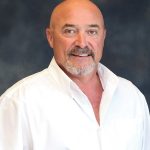 Parker Towing Company, Tuscaloosa, Ala., has added four new employees in various roles. Keith Alexander, who is retired from the Coast Guard, has been named Parker Towing's newest safety and training manager.
Alexander is in the process of standardizing a fleet-wide training program and conducting safety audits within the company. After his Coast Guard career, he was an instructor with the National Association of State Boating Law Administrations and The River School. His specialty is maritime safety and standardizing training programs along with the administrative process associated with Coast Guard requirements.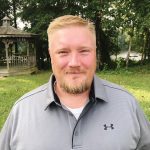 Zebulon Duco-Moore rejoined Parker Towing after nearly seven years with Marquette Transportation Company in Paducah, Ky., where he worked as a relief captain, captain and port captain.
A native of Tuscaloosa, he is a third-generation employee of Parker Towing, who quickly worked his way up the ranks from a deckhand to the relief captain on the mv. Temple Huckabee.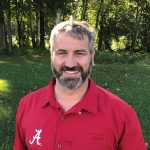 Parker Towing named Kenny McGowin its maritime maintenance coordinator. He is responsible for coordinating the maintenance needs for all of the towing vessels for Parker Towing. He will also ensure that all of the company's vessels continue to operate in an efficient, cost-effective nature, and to stay compliant with Subchapter M.
McGowin previously spent 21 years in the oil and gas industry on drilling rigs. His position was project and rig maintenance supervisor, where he worked internationally at various shipyards to develop maintenance programs for sixth- and seventh-generation drill ships and other drilling type units.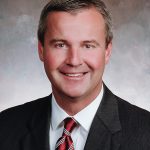 Todd Deffenbaugh is now Parker Towing's corporate controller. He holds a bachelor's degree in corporate finance from the University of Alabama and a Master of Business Administration degree from the University of Texas at Austin. He started his career as an auditor with PriceWaterhouse in Atlanta, Ga., and obtained his CPA certification.
Prior to joining Parker Towing, he served as corporate controller at O'Neal Industries, Royal Cup Coffee and Express Oil Change. He recently served on the United Way of Central Alabama's education vision council and is a graduate of Project Corporate Leadership Birmingham.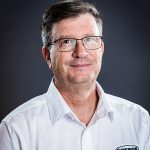 Superior Industries Inc. recently hired John Rodriguez as its first director of products and applications. In his new role, Rodriguez will lead Superior's growing team of product managers for crushing, screening, washing and conveying equipment. In addition, the company's seasoned team of application specialists will also report to Rodriguez.
During his more than 30 years of experience in the industry, Rodriguez's roles in the manufacturing sector have included product development, sales, marketing and aftermarket for crushing, screening and washing applications.
The Renewable Fuels Association (RFA) announced recently that Geoff Cooper formally began his tenure as RFA's new president and CEO. Cooper joined RFA in 2008 as the organization's director of research and analysis. He previously worked on ethanol issues for the National Corn Growers Association and served as a captain in the U.S. Army, specializing in bulk petroleum product logistics. He also worked as a staff writer for The Waterways Journal.
In recent years, Cooper has led RFA's regulatory activities, while also overseeing the association's research and technical initiatives, supporting public and media relations efforts, assisting with legislative initiatives, and managing the Renewable Fuels Foundation.