Barnhart Crane & Rigging Company, Memphis, Tenn., said it recently transported its sixth water runner bound for a hydroelectric power plant in Michigan, completing a project begun in 2013.
Barnhart's scope of work included transporting the components from the Port of New Orleans to the Illinois International Port District in Chicago, Ill., where the equipment was shipped via a second barge up Lake Michigan to the plant site.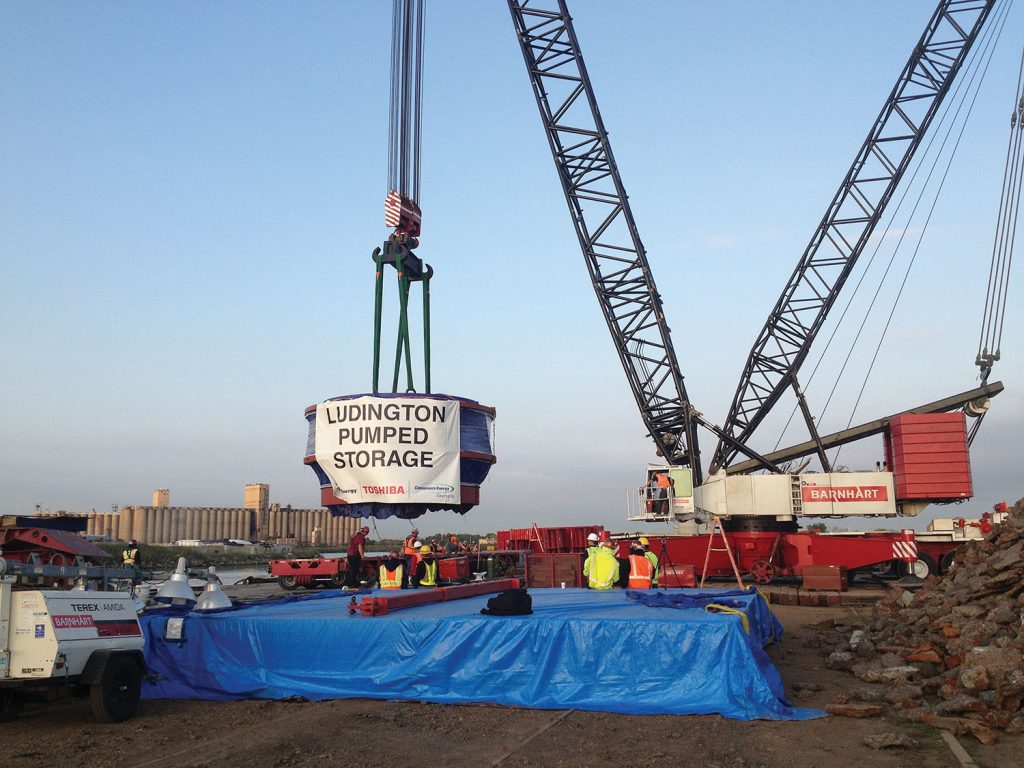 "Every project we undertake is critical," said Jeff Latture, senior vice president of sales and marketing for Barnhart. "All are significant; however, jobs like this water runner transportation project—with so many moving parts over such a long period of time—are especially gratifying to complete successfully. This job was an excellent reflection of the innovative team approach to serving our customers that really sets us apart."
Each water runner weighed approximately 300 tons and measured 28 feet in diameter and 16 feet high. The water runners were each accompanied by a wearing ring that measured 24 feet in diameter and were 3 feet high.
Sign up for Waterway Journal's weekly newsletter.
Our weekly newsletter delivers the latest inland marine news straight to your inbox including breaking news, our exclusive columns and much more.
Arriving by a heavy-lift vessel from Shanghai, China, the water runners and wearing rings were offloaded to a hopper barge in New Orleans for transport to the Chicago. Barnhart said it used the hopper barge because of the 19-foot-above-water-level cargo height restriction set in place at the Lemont Bridge on Illinois' Des Plaines River.
The cargo was transloaded to Barnhart's deck barge in Chicago by way of a Demag TC3000 truck crane, with a 138-foot main boom and full superlift. Barnhart, which has its own fleet of barges in Chicago, said the components were later rolled off at the plant site using a 14-line, single-wide PSTe Goldhofer transportation unit to a 410-ton gantry crane at the power plant before being offloaded and staged for placement.
Barnhart's Monroe, Mich., office oversaw the project.