Decatur Marine Opens New Orleans Office, Announces Staff Promotion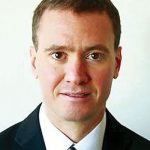 Decatur Marine Audit & Survey, the Dulles, Va.-based audit, survey and inspection provider, announced December 11 that the company has opened a new office location in New Orleans, La., with Kevin Wakefield named operations manager of the New Orleans office.
The expansion comes as Decatur Marine, a U.S. Coast Guard third-party organization, responds to growing demand for its services with the implementation of Subchapter M.
"As the U.S. tug and towboat industry adjusts to the new Subchapter M regulatory environment, the official promotion of Kevin and addition of an office in New Orleans allow us to better serve our clients, better interact with our inspectors and continue our role as one of the top TPOs in the United States," Decatur Marine Managing Director Christian Mollitor said in a statement.
Mollitor praised Wakefields knowledge and experience in the realm of towing safety management systems (TSMS) operations, both in the offshore and inland markets.
"He has also been instrumental in assisting Decatur Marine to implement our Subchapter M operations and ensuring clients have the assistance and resources they need to obtain their COIs," said Mollitor, referring to certificates of inspection issued under Subchapter M.
Decatur Marine's New Orleans office will take the lead in the company's operations within the Eighth Coast Guard District—a district where the company already has a strong presence.
"We have now issued 10 TSMS certificates and have oversight of over 50 towing vessels in District 8," Wakefield said. "Our move to the heart of District 8 in New Orleans will allow Decatur Marine more flexibility for conducting audits while continuing to provide the best customer support in the largest towing vessel region in the United States."
As operations manager and an auditor, Wakefield will conduct all TSMS management and vessel audits in accordance with Subchapter M requirements. Wakefield will also be charged with providing support to customers and conducting and developing courses related to Subchapter M.
Decatur Marine Audit and Survey maintains field offices in Houston and New York, with a network of auditors, surveyors and inspectors scattered all across North America.