Industry People On The Move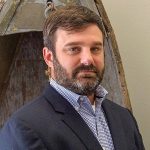 Brian Richard was recently promoted to chief financial officer and equity partner at Team Services LLC. He began his career at Team Services in 2010 and has previously held titles such as logistics coordinator, quality assurance and accountant.
He is a 2006 graduate of Southeastern Louisiana University, where he obtained a bachelor's degree in accounting. He completed his Certified Public Account examination in 2012.
Prior to joining the inland marine industry, Richard was an accountant at Planch, Politz & Ledet LLC, a public accounting firm in Baton Rouge, La. There, he specialized in corporate income tax and financial statement preparation and review. With his promotion to chief financial officer and equity partner, Richard will assume the responsibility of Team Services' overall financial management and long-term strategic planning of future business endeavors and investments.
Along with his role at Team Services, he is an active member of The American Waterways Operators, ALMA/American Equities Underwriters, and Junior Achievement.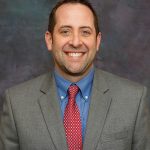 The Kansas City Engineer District announced that Bryan Smith is its new deputy district engineer-chief, planning, programs and project management.
Smith has worked for the Kansas City District for 20 years and has extensive knowledge in military programs, civil works and infrastructure operations, and maintenance. As the Kansas City District's senior civilian, he will oversee civil works, military construction and environmental programs for the district.
Smith is a licensed professional engineer and a certified project management professional. He received a Bachelor of Science degree in civil engineering from Iowa State University and a Master of Science degree in civil engineering from the University of Kansas.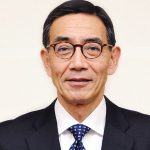 Hiroaki Sakashita has been appointed as senior executive vice president and executive director of ClassNK.
Sakashita began his career at Japan's Ministry of Transport (now Ministry of Land, Infrastructure, Transport and Tourism) in 1980. During that time, he has played vital roles in maritime administration that included regulatory oversight and industry development.
He assumed the position of director-general of the Maritime Bureau in 2015, and deputy minister for technical affairs, minister's secretariat in 2016.
He joined ClassNK in 2018 as executive consultant and has been appointed to the current position overseeing ClassNK's expansion of its business portfolio and digital transformation.
Sakashita graduated with a degree in naval architecture and ocean engineering from Yokohama National University in 1980.
The Port of Caddo Bossier recently filled two open positions and promoted two of its employees.
Tyler Comeaux is the port's new director of special projects. He will be responsible for planning, development, management and implementation of a variety of engineering and other projects, initiatives and tasks.
Comeaux spent the last seven years as vice president of North Louisiana operations for Burk-Kleinpeter Inc., where he oversaw all of the company's engineering operations in North Louisiana.
Zazell Dudley has  been named the port's new director of economic development. her responsibilities include business retention and expansion for existing port businesses, as well as attraction and recruitment of new companies. Dudley is a Shreveport native and most recently she was vice president of Caddo Initiatives & Business Development, where she led economic development initiatives for Caddo Parish. She also provided oversight of the energy and chemical sectors for North Louisiana Economic Partnership.
Kathy French has been promoted to director of marketing and sales for the port. French spent the last four years as the port's director of community relations.
In her new role, she will market the multimodal capabilities and services available at the port. She will continue to help with public and community relations.
Longtime port employee Mary Ward was also promoted to accounts payable and receivables analyst. She will assist the director of finance and human resources and the operations manager in a number of ways, including maintaining port financial records, customer and tenant invoices and reconciling all bank accounts. For 19 years, she was the port's secretary and receptionist.
Due to substantial growth, Laborde Products recently expanded its procurement department with Joe Scott as its new parts manager. Scott has more than 10 years of experience in dealing with parts from the automotive industry.
As an engine distributor, Laborde provides approximately one-third of the United States as well as the U.S. Gulf Coast with both marine and industrial equipment.
T.J. Tracy has been named director of the marine division at Viega LLC. His new role includes developing the company's growing marine division.
He has spent his entire career in the maritime industry. Prior to joining Viega, he was vice president of sales and marketing at Survitec Group and Zodiac of North America. He's a Coast Guard veteran and has a criminal justice degree from State University of New York College at Oswego.
The National Transportation Safety Board (NTSB) has selected Sharon Bryson as managing director. She is responsible for assisting Chairman Robert Sumwalt with all aspects of the day-to-day operations of the agency, including directing the activities of staff and recommending and developing plans to achieve the board's program objectives.
She has previously served as the director of the Office of Safety Recommendations and Communications. In this capacity, she led a multidisciplinary team responsible for all agency external communications, advocacy, management of safety recommendations, and the delivery of family assistance services to people impacted by a transportation disaster.
Bryson joined NTSB in November 1997 as a victim assistance specialist and later became the chief of the Office of Transportation Disaster Assistance.
Bryson is joined by Paul Sledzik, who recently assumed the duties of deputy managing director. In his new position, Sledzik supports the managing director in the daily operations of the agency and also serves as the NTSB's chief human capital officer. He previously led the NTSB's Office of Safety Recommendations and Communications from 2016 to 2018, which manages external communications to a range of stakeholders regarding NTSB investigations, activities, and safety recommendations.
Additionally, Dolline Hatchett has joined NTSB as the director of the Office of Safety Recommendations and Communications. She brings an extensive background in external and internal communications in both the federal government and the private sector.
Prior to her current position with the NTSB, she served as the deputy chief, Office of Citizenship and Applicant Information Services for the U.S. Department of Homeland Security.