By Daryl Sohn
Goldstein & Price LC, St. Louis, Mo.

Introduction
"Knock for Knock" agreements (KFKAs) between inland marine companies are becoming increasingly commonplace. Simply stated, a KFKA is an arrangement whereby one business ("A," commonly called the "Indemnitor") indemnifies—and importantly insures—another ("B," referred to as the "Indemnitee") for injuries to A's employees even if caused by the fault of B. In return, B indemnifies and insures A for injuries to B's employees despite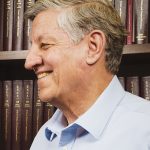 the existence of any negligence on the part of A. This article explores the pros and cons of such agreements, their legality, and how to implement them when desired. The information presented below is intended to provide general education about the topic. It is not to be taken as legal advice. The assistance of an attorney is critical when considering a KFKA.
Are KFKAs A Good Idea?
As discussed further in the second part of this article, most states, including nearly all that border the inland river system, have enacted laws that invalidate agreements whereby one party agrees to indemnify another for the other's negligence. Such laws are commonly driven by twin notions of fairness: first, a policy belief that each party should bear responsibility for its own actions in order to better promote workplace safety and, second, a concern that in the absence of statutory protection, a small business may be "bullied" into granting indemnity protection to a large customer with more negotiating clout. Thus, at least insofar as state laws are concerned, KFKAs arguably run counter to public policy.
In the marine context, such state concerns may be misplaced or at least overblown. Marine companies face significant liability for workplace injuries and most have developed extensive training programs in order to reduce employee injuries and correspondingly lessen insurance costs. When marine injuries do occur, the employer is usually the main target of any resulting claim. In many claim situations, especially those involving seamen who file suit under the Jones Act, the liability of a non-employer joined as a defendant is relatively small. In such cases, if the employer contractually assumes its co-defendant's share of liability, the outcome may not be far different than it would have been in the absence of such a contractual arrangement.
The mutuality of KFKAs further undercuts concerns that they might be unfair. If two companies each contract to assume responsibility for injuries to their own employees, they each usually gain a similar benefit. No doubt that benefit will not always be equal. Shipyards and harbor companies deal with unmanned barges belonging to others on a continuous basis, whereas employees of barge operators may visit those shipyards or harbor facilities only on occasion. Thus, injuries to employees of a shipyard or harbor service while aboard a customer's barge, allegedly attributed to some condition of the barge, are likely to occur more often than injuries to employees of the barge operator while on property or vessels belonging to the shipyard or harbor business. Nonetheless, injuries of the latter kind can and do occur.
Towboats being repaired in shipyards often have crewmembers aboard who may be exposed to injury arising from actions of a shipyard employee or conditions in the shipyard. Line boat crewmen sometimes get injured while riding on harbor boats during crew changes. Representatives of barge lines pay periodic visits to harbor businesses for various reasons.
Thus, while a KFKA arguably may provide a greater benefit to barge lines than to their vendors who provide services at various ports, the arrangement is usually not entirely one-sided. The only time such an agreement lacks any mutual benefit is when employees of only one party are exposed to injury. One example might be a project performed by one party during which employees of the other party are never present.
Aside from the foregoing public policy considerations, companies that favor KFKAs see them as a means to promote a better working relationship between business partners. Companies that frequently deal with each other in a marine context often face situations in which they are joined as defendants in a lawsuit brought by an injured employee of one of them. In such cases, the defendants frequently end up blaming each other for the accident.
For example, if a harbor tug deckhand, injured from slipping on a barge, sues his employer and the barge operator, the deckhand's co-workers may blame the accident on conditions aboard the barge, whereas the barge operator may contend inadequate safety practices of the harbor service were the cause.
As lawsuits like these unfold, animosity can easily build between the defendants, harming their ability to work well together and causing them unfortunately to help prove the plaintiff's case. If instead each assumes in advance, by contract, responsibility for injuries to its own employees, such conflicts at trial can be avoided. The co-defendant marine companies would have no incentive to attack each other at trial, and thereby do the plaintiff's work for him, if they have agreed in advance that they would bear the cost of their own employees' job-related injuries. (Of course, an agreement between the two companies as to who must defend an employee's claim does not in any way restrict the responsible company from blaming an accident on the injured employee to the extent that may be applicable). In this writer's experience, the desire of two marine companies to pursue a more harmonious relationship over an extended term seems to be the strongest factor driving clients' decisions to enter into KFKAs.
Are KFKAs Legal?
Maritime law historically has supported freedom of contract between marine businesses. Clauses in marine agreements will not be invalidated even when they may seem to favor one party unless there is clear evidence of overreaching. Specific to this article, several significant admiralty court decisions have upheld agreements for one business to indemnify another for the other's negligence as long as the intent is clear.
As long as a contract between two businesses governs "marine services," an agreement for one to indemnify the other for employee injuries should be perfectly legal with one important exception discussed below. Traditionally, "marine services" include towing, fleeting, vessel repair, barge loading and unloading. Employees directly engaged in the last two categories of activity – vessel repair (as well as construction and scrapping) and barge loading and unloading – are covered by the Longshore and Harbor Workers Compensation Act (LHWCA). Under limited circumstances, workers who are injured while performing those services can bring negligence lawsuits against the operator of a vessel they are working on when injured. The LHWCA prohibits agreements requiring employers to indemnify vessel operators for these kinds of claims. However, it probably is legal for employers of these kinds of workers to carry insurance that will defend the vessel operator for such lawsuits.
If a contract covers both marine and non-marine services, maritime law should still govern provided the marine service aspect is significant. An example of this might be a contract to transport cargo initially by barge, followed by truck or rail movement to final destination. On the other hand, if marine services are only a minor part of the agreement, then state law likely will apply to determine whether a promise to indemnify is valid. Every state bordering the inland river system, except Pennsylvania and Alabama, has adopted some form of "anti-indemnity" law. All of those states' laws declare invalid any agreement calling for one party to indemnify another party for injuries caused by the other's sole negligence, and many of them prohibit agreements to indemnify another party even for the other's partial negligence. If state law is applied, a KFKA is almost certain to be unenforceable.
However, many states that prohibit party "A" from indemnifying party "B" for B's negligence do allow A to carry insurance that will defend claims brought against B. In those states, as long as the insurance carried by A is primary to any insurance B may carry that would cover the same claim, placement of such insurance has the indirect effect of making A responsible for claims arising from B's negligence because A is paying for the insurance that will defend any claims against B. In other words, in such states, the goals and benefits of a KFKA may be accomplished essentially by an agreement regarding which company will buy insurance to cover a particular risk of their business relationship and/or which company's insurance shall be considered primary in the event of a loss. Regulation of insurance, including many issues relating to marine insurance, is a matter left up to the states. Therefore, whether an employer's agreement to insure another party for injuries to its employees will be enforced depends upon whether applicable state law allows that kind of arrangement.
Effective Implementation Of KFKAs
Companies wishing to adopt KFKAs face a host of issues. As mentioned at the outset of this article, parties should always consult with their attorneys when deciding if and how to utilize KFKAs because the arrangement fundamentally is a creature of contract law. How it should be structured in order to best accomplish the companies' goals and objectives may vary depending upon applicable law and the particular circumstances of a given transaction. Many of the details surrounding implementation of KFKAs involve insurance. For that reason, it is crucial for the contracting parties to include their insurance brokers in the process, too.
When drafting the indemnification part of a KFKA, the contract should include the words "hold harmless, indemnify and defend." Each of these words has a specific meaning. To "hold harmless" means the indemnifying party will not make a claim against the other party relating to the subject of the indemnity clause. To "indemnify" means that the indemnifying party will pay or reimburse the other party for any losses the other party sustains. To "defend" means that the indemnifying party will provide and pay for all legal costs including attorneys' fees necessary to defend against a claim brought against the other party. To what extent these various obligations should be qualified or conditioned will depend upon the circumstances of the transaction.
As previously noted, a promise to indemnify another party for a maritime claim arising from that party's negligence is valid as long as the intent is clear. It is important for the mutual indemnity clauses to state clearly that each party indemnifies the other for employee injuries even if caused by the other party's negligence or other fault, misconduct or responsibility (such as vessel unseaworthiness).
Even if a contract deals with services that are clearly maritime in nature, so that federal maritime law will govern enforcement of an agreement to indemnify, it is still important to review state law before drafting the indemnity portion of a KFKA. As an example, Missouri's "anti-indemnity" law allows one party to indemnify another for the other's negligence to the extent (but only to the extent) of insurance that the indemnifying party carries for this purpose. When inserting a KFKA into a marine contract involving a Missouri business, there is little downside to including a clause saying that in the event a court applies state law rather than federal maritime law, the indemnitor's obligation will be limited to the limits of the liability insurance it carries to cover the indemnity promise. This provides an additional degree of protection in the event a court applies state law even if seemly incorrect to do so. Of course, because a Missouri indemnitor's obligation is limited to the amount of insurance, it is important for the contract to require the indemnitor to carry a suitably high insurance limit.
As previously noted, states have the power to regulate insurance and many states do allow one party to carry insurance to defend another party for claims even if they prohibit a party from agreeing to directly indemnify the other. A list of those states is included at the end of this article. Generally, parties can stipulate by contract which state's law will govern their business agreement (although choice of law rules may require at least some reasonable relationship between the law selected and the business activity).
Parties seeking to implement a KFKA may wish to include a clause in their contract specifying that it is to be controlled by the law of one of the states that allow such insurance arrangements. In the absence of such a contract provision, courts will determine which state's law applies by looking to factors such as the place where the contract was made, the locations of the parties, and where the contract is to be performed.
A comprehensive discussion of choice of law considerations is beyond the scope of this article, but it is important to note that failing to specify in a contract which state's law is to control can create uncertainty about whether a court would enforce agreements for parties to insure each other for employee injuries. This potentially adverse impact of state law on the validity and implementation of a KFKA underscores the importance of consulting with counsel about the use and precise wording of a KFKA.
As discussed earlier, if a contract deals with maritime services, an agreement to indemnify should be enforceable so, at least in theory, the "substitute" method of having each party carry insurance to cover the other for employee claims is not necessary. However, in practice, both parties have an interest in arranging for insurance to stand behind an agreement to indemnify. Any party that agrees to indemnify another for injuries naturally wants to be insured for that risk. The party seeking indemnity likewise wants such insurance in place so that the indemnifying party has the financial wherewithal and capability to carry out its promise to indemnify and defend. Thus, KFKAs generally should include a mutual promise to both indemnify and insure the other party for injuries to employees.
The means of insuring such a risk can vary, so the insurance brokers for each party to the contract must be consulted to work out pertinent details. Typically, arranging to insure a promise to indemnify involves a two-step process. First, the indemnifying party will carry liability insurance naming the party that is to be indemnified as a named insured. The KFKA should be drafted to provide that such liability insurance is to be exclusive and in place of any insurance that the party to be indemnified may carry that otherwise would cover the same loss or claim. Second, the indemnifying party must make sure its insurers waive any subrogation rights they may have against the party to be indemnified. Of course, the purpose of the arrangement would be defeated if, after paying for a claim, the insurance company could assert a subrogation claim against the party that had just been indemnified.
If the employees of the indemnifying party are vessel crewmembers, whose remedy for injury is under the Jones Act, then the indemnifying party will both name as an assured, and waive subrogation against, the party to be indemnified on the Protection and Indemnity policy of the indemnifying party. If the employees of the indemnifying party are covered by the LHWCA or state workers compensation, then the indemnifying party will need to name the party to be indemnified on the indemnifying party's marine general liability policy.
Because such employees will initially receive benefits for their injuries from their employer's compensation insurer, the indemnifying party should request its compensation carrier to waive subrogation against the party to be indemnified. Some compensation carriers balk at waiving subrogation. In that event, an alternate approach may be to require the workers compensation carrier to pursue subrogation solely against the liability insurance that the indemnifying party carries to defend claims against the party entitled to indemnity.
If contracting marine parties decide to use a KFKA to protect each other from employee injuries, it is advisable not to include a promise to indemnify for injuries to subcontractors. Generally insurance may not be available to cover such claims. If parties deem it of particular importance to deal with injuries to subcontractors, one way to accomplish this is to have all subcontractors sign separate KFKAs with the marine company that employs them. Those KFKAs can require the subcontractors to indemnify the company that hires them, along with all customers of that company, for injuries to employees of the subcontractors.
The subcontractor KFKAs must require the subcontractors to carry liability insurance to defend the marine company that hires them, and all customers of that company, for any subcontractor employee injuries. Assuming each subcontractor of both contracting marine parties is willing to sign such a separate KFKA, the KFKA between the marine parties can incorporate a requirement for each party to obtain such agreements from each of its subcontractors. As long as a subcontractor is performing marine services, such as vessel repair work, its agreement to indemnify for its employee injuries should be governed by maritime law and therefore enforceable.
Conclusion
An increasing number of marine companies believe the benefits of KFKAs outweigh the time and trouble of implementing them. To the extent a KFKA is included in a contract to provide marine services, the parties should be confident a court will uphold each party's promise to indemnify the other for employee injuries, except in the case of workers covered by the LHWCA which prohibits such indemnity agreements. Agreements to insure the other party for employee injuries are permissible under the LHWCA and the laws of many but not all states. Consideration of state law is necessary inasmuch as it will control the validity of agreements to the extent they deal with insurance requirements. Companies need to consult with an experienced maritime attorney when drafting KFKAs, to make sure the KFKAs are legally enforceable, and work closely with their insurance broker to ensure their insurance program is consistent with the contract requirements and will provide adequate protection.
Notes
1. The author thanks Helen Farnan, a Saint Louis University law student and part-time employee of Goldstein and Price, L.C.,, for collecting the legal authority cited in the footnotes of this article.
  2. ARK. CODE § 4-56-104 (2015); 740 ILL. COMP. STAT. § 35/1 (2010); IND. CODE § 26-2-5-1 (2017); IOWA CODE § 537A.5 (2014); KY. REV. STAT. § 371.180 (2017); LA. REV. STAT. § 9:2780 (2011); MINN. STAT. § 337.01 (2016); MISS. CODE § 31-5-41 (2013); MO. REV. STAT. § 434.100 (2011); OHIO REV. CODE § 2305.31 (2012); OKLA. STAT. TIT. 15, §221 (2006); TENN. CODE § 62-6-123 (2010); TEX. INS. CODE § 151.102 (2013); WIS. STAT. § 895.477 (2011). Neither Alabama nor Pennsylvania has codified an anti-indemnification statute.
  3. See, e.g., Davis v. Commonwealth Edison Co., 61 Ill. 2d 494, 499 (1975) ("The [anti-indemnification] statute would thwart attempts to avoid the consequences of liability and thereby insure a continuing motivation for persons responsible for construction activities to take accident prevention measures and provide safe working conditions."); LA. REV. STAT. § 9:2780 ("The legislature finds that an inequity is foisted on certain contractors and their employees by the defense or indemnity provisions, either or both, contained in some [indemnity] agreements").
  4. 46 U.S.C. § 30104 (2007).
  5. 1 Thomas J. Schoenbaum, Admiralty and Maritime Law § 5:1 (6th ed. 2018) ("Freedom of contract is the norm in admiralty law"); 2 Thomas J. Schoenbaum, Admiralty and Maritime Law § 21:11 (6th ed. 2018) ("A party attacking a forum selection clause must show that the clause is unreasonable under the circumstances, the product of fraud or overreaching, or fundamentally unfair to overcome the presumption that the clause should be enforced").
  6. See, e.g., Corbitt v. Diamond M. Drilling Co., 654 F.2d 329, 333 (5th Cir. 1981) (holding that, under federal law, "it is widely held that a contract of indemnity will not afford protection to an indemnitee against the consequences of his own negligent act unless the contract clearly expresses such an obligation in unequivocal terms"); Transcon. Gas Pipe Line Corp. v. Mobile Drilling Barge, 424 F.2d 684 (5th Cir. 1970); Midland Ins. Co. v. Delta Lines, Inc., 530 F.Supp. 190 (D.S.C. 1982).
  7. A more detailed analysis of when maritime law should apply can be found in Baloney v. Ensco Offshore Company, 570 Fed.Appx. 423, 423 (5th Cir. 2014) and Thibodeaux v. Vamos Oil & Gas Company, 487 F.3d 288 (5th Cir. 2007).
  8. 33 U.S.C. § 905(b) (2014).
  9. 33 U.S.C. § 905(b).
10. See, e.g., Voisin v. O.D.E.C.O. Drilling Co., 744 F.2d 1174 (5th Cir. 1984).
11. Norfolk S. Ry. Co. v. Kirby, 125 S. Ct. 385, 393 (2004).
12. See anti-indemnification statutes, supra note 2.
13.  Some anti-indemnification statutes explicitly exempt insurance contracts from the statute's provisions. ARK. CODE § 4-56-104; 740 ILL. COMP. STAT. § 35/3; IOWA CODE § 537A.5; KY. REV. STAT. § 371.180; MINN. STAT. § 337.04; MISS. CODE § 31-5-41; MO. REV. STAT. § 434.100; OHIO REV. CODE § 2305.31; OKLA. STAT. TIT. 15, §221(C); TEX. INS. CODE § 151.105; WIS. STAT. § 895.477. Other states rely on case law to exclude insurance contracts from anti-indemnification statutes. See, e.g., Doherty v. Davy Songer, Inc., 195 F.3d 919, 923 (7th Cir. 1999) ("The potential invalidity of the indemnification provision does not affect the enforceability of the insurance provision…."); see, e.g., Amer. Guar. & Liab. Ins. Co. v. Norfolk S. Ry. Co., 278 F.Supp.3d 1025, 1047 (E.D. Tenn. 2017) ("… [The Tennessee anti-indemnification statute] does not apply to railroad crossings or insurance contracts.").
14. See list, supra note 13.