Five Rivers Distribution, operator of Arkansas River ports at Van Buren and Fort Smith, Ark., continues to grow with the addition of another storage facility, its fifth. Recently completed, the new structure is a fabric warehouse made by Legacy Building Solutions that measures 150 by 200 feet with over 30 feet of clearance at the peak. The 30,000 square feet is enough to contain about 6,000 tons (or 280 truckloads) of bulk feed, said Marty Shell, president.
The structure, which features 15-ounce polyethylene fabric with blue trim to match the other fabric buildings at Five Rivers, has a concrete foundation and is engineered to withstand 90 mph. winds. It can also hold snow loads of 10 pounds per square foot. A framed and wrapped doorway measures 16 by 16 feet, and all steel members are hot dip galvanized to protect against corrosive elements.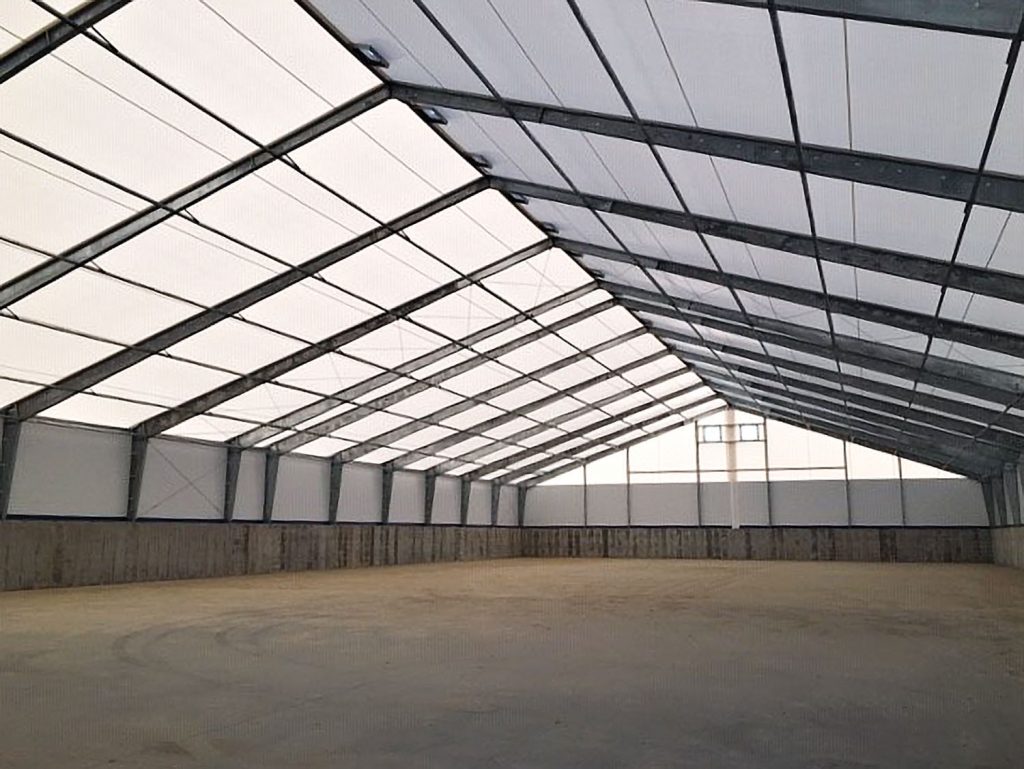 The latest building brings total storage capacity at Five Rivers Distribution to 450,000 square feet, Shell said. The building is next to and nearly identical to the other fabric buildings, with all the same construction and accessary features. They are lined up near one another "so we can have all our bulk products in close proximity," said Shell. "That way we're not running manpower and equipment across the property to move from one warehouse to the next."
Five Rivers Distribution was established as an intermodal warehouse facility in 1996 by the late Nathan "Buck" Shell, Marty Shell's father. The company has a total of five handling docks for unloading barges, one of which is covered and is served by a 30-ton overhead crane that traverses the length of its climate-controlled U.S. Customs bonded warehouse. The facility is also served by the Union Pacific and A&M railroads and is close to Interstates 40 and 540.
Sign up for Waterway Journal's weekly newsletter.
Our weekly newsletter delivers the latest inland marine news straight to your inbox including breaking news, our exclusive columns and much more.
Storage at Five Rivers is not limited to the multi-state region, said Shell. Among other materials warehoused is magnesium oxide that comes from China and ends up in dairy farms, and phosphate from Russia that is distributed in several states as an ingredient in chicken feed.
"We've been adding storage space every year," said Shell, a second-generation port terminal operator, "and hope to continue at that pace as long as we're able. It would definitely help if the federal government would lift the tariffs."