The mv. Cindy R, owned by Gulf South Marine Enterprises, sank around 6 a.m. on May 2 at Mile 8 on the Gulf Intracoastal Waterway (west of Harvey Lock), near where the waterway intersects with the Hero Canal.
The vessel was pushing six barges—five empties and one scrap barge—at the time, with the crew attempting to unface from the tow and tie the barges off for a crew change. When the vessel unfaced from the tow, it abruptly listed to one side and began taking on water.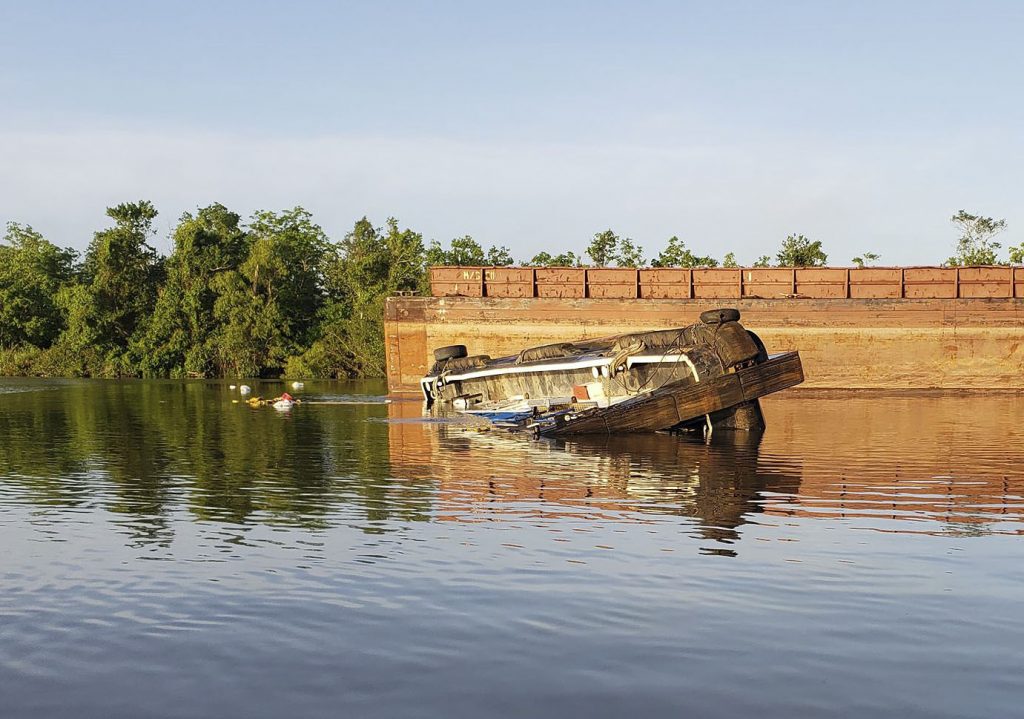 "In 40 seconds, it was on its side," said Robert Edwards, mate aboard Four Rivers Towing's mv. Elin Gertrude.
Edwards said his vessel was about 1,000 feet away from the Cindy R when it began to go down. Immediately, Edwards said he and his crew launched their skiff and went to the aid of the four crew members aboard the Cindy R. By the time Edwards arrived in the skiff, the Cindy R was already on its side, with the crew members gathering at the vessel's bulwarks.
The rescue operation, which was executed in just moments, was a testimony to the safety training and fast action of the mariners involved. Edwards, who used to work for Gulf South Marine, said he knew three of the four crew members aboard the Cindy R.
"By the grace of God, everyone was OK," Edwards said. "We're a family out here. It was well executed. We followed procedure, and everyone's alive."
The sinking caused no impact to navigation along the waterway. OMI and the Coast Guard's incident management division was on scene monitoring for any environmental impact.
The cause of the incident is under investigation.
Caption for top photo: The towboat Cindy R sank on the morning of May 2. (Photo by Robert Edwards)