40 Under 40 Awards: Adkins, Barnabee, Breslin, Brown And Bugg
For the second year, 40 of the industry's future leaders were honored at the Inland Marine Expo with the "40 Under 40" award. All 40 honorees were nominated by executives and peers for their hard work and dedication to the industry.
For each the next eight weeks, The Waterways Journal will feature five of the 40 recipients. This week, we recognize Adam Adkins, Trevor Barnabee, Michael Breslin, Kenny Brown and Austin Bugg.
Those interested in nominating individuals for the 2020 "40 Under 40" award will have a chance to do so later this year. To be included, nominees must be under the age of 40 as of May 18, 2020, the first day of the 7th annual IMX. Award winners will be recognized during the event for their outstanding contributions to the inland marine transportation industry in a variety of fields.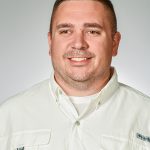 Adam Adkins
Adam Adkins, 32, is a steersman with Amherst Madison, Charleston, W.Va. He joined the company in 2008 as a deckhand trainee.
"He was an incredibly fast learner and became a watchman, then a mate, very quickly," said Alan Hall, Amherst-Madison vice president-operations, who nominated Adkins for the award. "Over time, he was requested by almost every captain to be placed on their boat because of his work ethic and leadership skills."
Adkins obtained his steersman license last year and was promoted to steersman on the mv. Mary Ellen Jones. Hall said he expected him to be turned loose this year and be a very good pilot. "But we feel Adam will become a captain in due time due to his leadership, and probably be brought shoreside to help run the company from an operational perspective."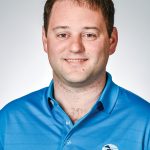 Trevor Barnabee
Trevor Barnabee, 34, is a sales support specialist for Great Lakes Power Products, Evansville, Ind.
He successfully transitioned from a job in the plumbing industry to become a knowledgeable marine propulsion sales specialist. He did this by immersing himself into learning about all facets of the company's product lines, "understanding that customers deserve to have a technically competent partner in helping them find solutions to their marine propulsion challenges," said Tim Titus, branch manager, who nominated Barnabee for the award. "He really cares that customers are well taken care of with a dedication that is hard to find any more."
Barnabee is also a father of two and a devoted husband who willingly gives of his time to help others, Titus said.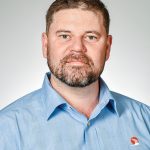 Michael Breslin
Michael Breslin, 38, is manager of Subchapter M compliance for Turn Services LLC, New Orleans.
After serving in combat with the U.S. Army in the Middle East, he went to work for Turn Services as a green deckhand. After several years on deck, he moved into the office to dispatch the Myrtle Grove and Meraux fleets. His organizational skills and quick grasp of the logistical challenges of the fleets were apparent even when he worked on the deck.
After a few years dispatching, Breslin was transferred to claims and claims management. His insight into personal injury claims led him to advocate for more and higher quality training, record keeping and compliance, especially at the deck level. He was then transferred to compliance and regulatory affairs, where he initiated, designed, directed and taught the deckhand training school at Turn Services. He began to track the training and qualifications of all the employees of the company.
When Subchapter M arrived, Breslin was heavily involved in teaching and implementing the regulations. Today, under the direction of Capt. Bob Mueller (USCG Retired), Breslin handles the Subchapter M regulations, runs the deckhand school and maintains the training records.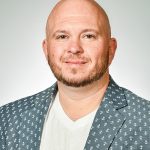 Capt. Kenny Brown
Capt. Kenny Brown is not only an accomplished mariner (he's been a captain for both Carline Management Company and Cheryl K Marine), he's also the founder and director of The Maritime Throwdown (MTD), an organization that promotes safety, excellence and pride for mariners through competition.
MTD holds an annual event where mariners compete in a life ring toss, distance line throw and a skill course. MTD also holds regional events—such as the qaulifier event held in St. Louis as part of IMX—and there are plans to partner with individual companies on training events and other opportunities. MTD held its second annual competition in October 2018 with more than double the competitors from 2017.
It's a vision that's becoming reality with Brown's leadership.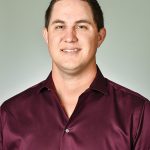 Austin Bugg
Austin Bugg, 27, is sales manager for TowWorks LLC, Lake Jackson, Texas.
He joined TowWorks in 2011, as the company was on an uphill climb, slowly convincing more towing and fleeting companies that they needed software to help run their business. Knowing nothing about the boat and barge industry, Bugg joined the small team with hopes to become an asset anywhere they could use him.
"Over the last eight years, Austin has not only become an asset to TowWorks, but to our customers as well," said Annie Shandley, TowWorks project coordinator, who nominated Bugg for the award. "He's learned every facet of the industry by investing time in each project with the intent to understand their business at every level. This has, in turn, allowed him to help various companies apply better business practices for efficiency in both time and revenue. The time he's spent traveling all over North and South America for projects of every shape and size has given him countless opportunities to develop lasting relationships with customers outside of the industry."