Soon to be published is another book by historian Carl E. Kramer, who combined with Paul Plaschke in the writing of American Commercial Barge Lines' 100th anniversary book several years ago. The team this time directed its efforts to recounting the historic deeds of J.F. Brennan Company Inc. of La Crosse, Wis., from its founding in 1919 to today, a span of 100 years.
When brothers James and Eugene Brennan began building the many bridges and culverts that crossed the narrow roads around Lansing, Iowa, in 1919, the book relates, they had little idea that their endeavors would be the keystones to the foundation of J.F. Brennan Company, one of the nation's largest marine construction firms.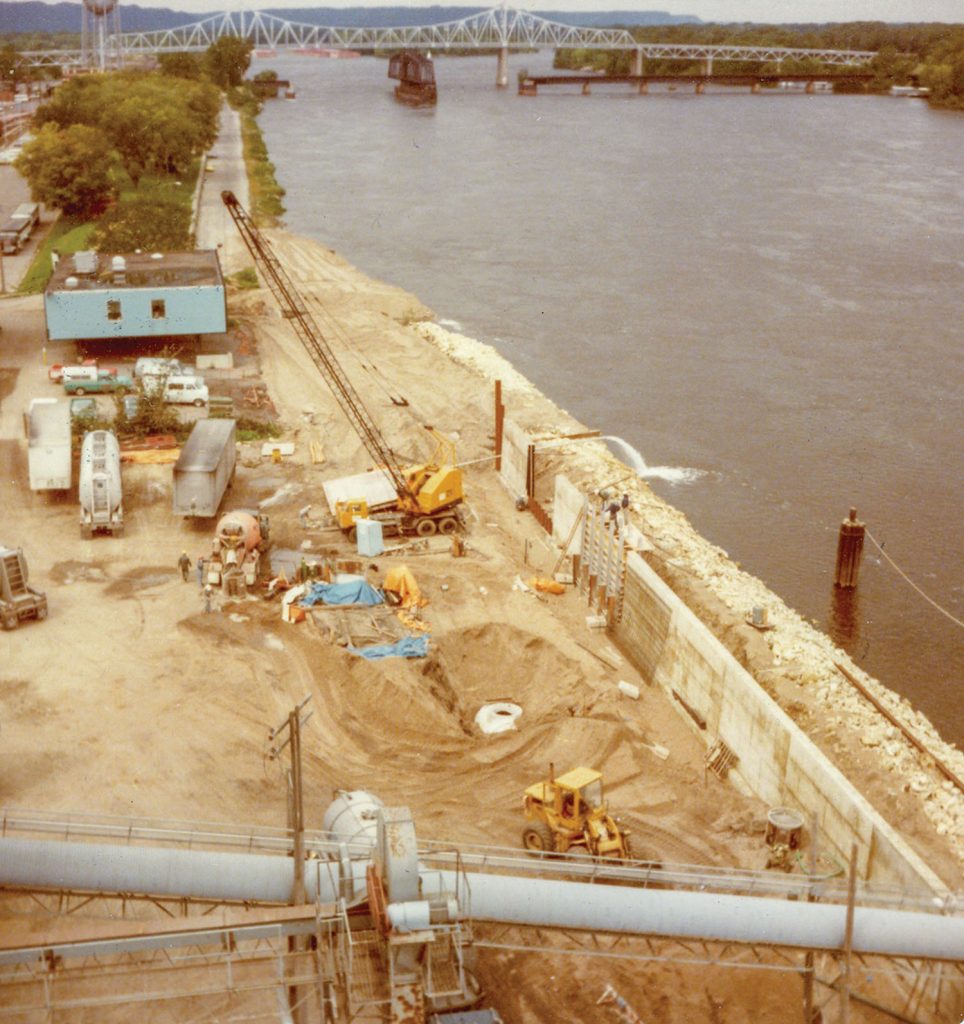 In The Brennan Way: A Century of Marine Construction, 1919–2019, Kramer describes the industrial development of the Midwest, including construction of the lock and dam systems on the internal waterways and other transportation advances that eventually led to the federally funded highway construction program, which in turn spurred the building of roads, bridges and other infrastructure. He recounts the company's founding as Brennan Brothers Construction Company, the division and reorganization in 1959 and the company's growth under the ownership of three succeeding generations of Jim Brennan's family to become one of the nation's leading marine construction and environmental remediation companies.
This 100-year history is a thoroughly researched, generously illustrated and fully documented account of the company's operations and unique corporate culture. It is a story of conservative business philosophy and a family-focused approach that has been the backbone of the company as it has progressed through the years from roadways to waterways.
Sign up for Waterway Journal's weekly newsletter.
Our weekly newsletter delivers the latest inland marine news straight to your inbox including breaking news, our exclusive columns and much more.
Perhaps what stands out most is the character of the company as instilled by generations of the Brennan family over the century. Attributes such as the type of conservative financial management that fosters in-house innovations, an overarching emphasis on safety that kindles mutual care, and a code of honesty and transparency that nourishes trust are identified as the cornerstones of the company's success.
Set in the context of national economic and political events, The Brennan Way expands our understanding of the central role played by marine construction companies in the development of the nation's economy and transportation infrastructure. The book also demonstrates how business success can be achieved and sustained through management principals based on respect and love, not only of one's fellow workers but of the work itself.
Caption for top photo: Gene (left) and Jim Brennan on the job at construction of the Winneshiek Slough Bridge during 1955-1956.