40 Under 40: Clower, Crozier, Daniels, Devall And Dixon
For the second year, 40 of the industry's future leaders were honored at the Inland Marine Expo with the "40 Under 40" award. All 40 honorees were nominated by executives and peers for their hard work and dedication to the industry.
In an eight-week series, The Waterways Journal is featuring all 40 recipients. This week, we recognize Todd Clower, Casey Crozier, Craig Daniels, Matthew Devall and Josh Dixon.
Those interested in nominating individuals for the 2020 "40 Under 40" award will have a chance to do so later this year. To be included, nominees must be under the age of 40 as of May 18, 2020, the first day of the 7th annual IMX. Award winners will be recognized during the event for their outstanding contributions to the inland marine transportation industry in a variety of fields.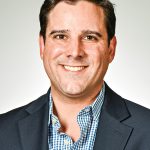 Todd Clower
Todd Clower, 37, is executive vice president of Harbor Towing & Fleeting LLC, Metairie, La., a company that his grandfather, Gerald Clower, started in 1970. Todd Clower joined the company 10 years ago, and totally immersed himself both in the company and the inland barge industry, said Michael Nation, vice president-operations and compliance, who nominated Clower for the award.
During Todd's tenure, the company faced two of the most challenging periods in the company's history. The first was rebuilding Star Fleet after Hurricane Katrina, which took five years from 2005–2010 due to the tremendous burden posed by governmental regulations. The second challenge was in 2016 during the months-long shut down of Industrial Lock in New Orleans.
"When most businessmen would have tied up boats and laid mariners off, Todd and his father, Jerry, kept every mariner employed at their regular rate of pay and used personal funds at Christmas to provide a bonus," Nation said.
Todd Clower sits on the Southern Region Board for The American Waterways Operators and the board of the Maritime Navigation Safety Association. He is a member of the U.S. Coast Guard Auxiliary and the New Orleans Propeller Club, and actively supports Waterways Council Inc. and the Gulf Intracoastal Canal Association.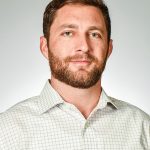 Casey Crozier
Casey Crozier, 34, is president of Precision Tension Solutions, which supplies high-performance synthetic ropes and rigging components and is headquartered in Houston, Texas.
"Casey Crozier deserves to be recognized because he exemplifies a true leader," said Ria Keriazos, who works in business development for the firm. "He has many great attributes and it is shown through his character. His knowledge in the marine industry is superb and he has a strong reputation with his superiors.
"Casey is genuine, honest and humble. He puts his employees before himself and everyone at Precision Tension would like to give a thank you for all of his hard work by being nominated."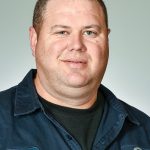 Craig Daniels
Craig Daniels, 36, is assistant service manager/field project engineer for Marine Industrial Gears & Services, Paducah, Ky.
"Craig Daniels is an excellent example of a guy unafraid of hard work and taking on new challenges," said Matthew Coombs, vice president-North American operations for Christie & Grey Inc., who nominated Daniels. "He possesses firsthand knowledge and demonstrated ability when installing equipment and aligning large horsepower propulsion engines, including those with vibration isolation mounts. This is a skill not frequently found in someone as young as Craig, as it takes years of hands-on practical experience to master these skills.
"Moving machinery costing hundreds of thousands to millions of dollars in value and weighing tens of thousands of pounds with tolerance of a few thousandths of an inch accurately and safely is not for the faint of heart."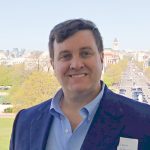 Matthew Devall
Devall Towing & Boat Services of Hackberry LLC is a third-generation family owned company started by Matt's grandfather, Alfred Devall, then run by Matt's dad Joe and three uncles Mike, Allen and Bubba. The torch has been passed to the third generation (generally referred to as "D-3"), which is led by Matt and his cousins.
Matt has an extensive background in finance having handled international finance for Edison Chouest before being called back to the family business. D-3 has maintained the Devall trademark of high quality, safe operations coupled with good old-fashioned hard and smart work. Matt is active in The American Waterways Operators and The Louisiana Association of Waterways & Shipyards, serving on the board of directors of both groups.
 Over the generations Devall Towing & Boat Service of Hackberry has evolved from being a small fleeting and shifting company in Lake Charles to operating several fleets, many towboats and operating about 140 tank barges (most owned, some managed). Its operations have spread across the Gulf Intracoastal Canal into the Lower Mississippi River and the Warrior-Tombigbee system. With their vitality, heritage, and talent the sky is the limit for D-3 and Matt Devall.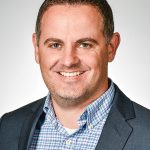 Josh Dixon
Josh Dixon is director of marine operations for Petroleum Service Corporation (PSC) in Baton Rouge, La.
He joined PSC as a marine leader in 2011, after having worked in a variety of management roles with other firms. He quickly rose through the ranks to his present position, where he has responsibility for all of the company's tankerman groups and dock operations.
He is a member of the steering committee for AWO's Subcommittee on Tankering and Barge Operations, and is a passionate advocate for tankermen and other marine operations personnel. He has worked to raise the level of professionalism for PSC's tankermen and pushed through new policies, scheduling processes and training initiatives aimed at improving their quality of life, working conditions, and safety and environmental performance.
In 2012, Dixon successfully completed PSC's Tankerman Career Academy and received a U.S. Coast Guard Merchant Mariner Credential with a tankerman endorsement, in order to get a better understanding of the day-to-day challenges the company's tankermen face. He was instrumental in developing PSC's field safety and operational skills assessment program, which consists of field assessments designed to ascertain the tankerman's comprehension of safety and operational procedures, while providing immediate on-the-spot coaching.