40 Under 40 Awards: Egan, Foret, Gates, Hayes And Headley
For the second year, 40 of the industry's future leaders were honored at the Inland Marine Expo with the "40 Under 40" award. All 40 honorees were nominated by executives and peers for their hard work and dedication to the industry.
In an eight-week series, The Waterways Journal is featuring all 40 recipients. This week, we recognize Derek Egan, Adam Foret, Andrew Gates, Will Hayes and Jeremy Headley.
Those interested in nominating individuals for the 2020 "40 Under 40" award will have a chance to do so later this year. To be included, nominees must be under the age of 40 as of May 18, 2020, the first day of the 7th annual IMX. Award winners will be recognized during the event for their outstanding contributions to the inland marine transportation industry in a variety of fields.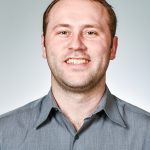 Derek Egan
Derek Egan, 30, is chief operations officer for Illinois & Michigan Oil, Joliet, Ill. He has been with the firm since he was a teenager, and from an early age was demonstrating maturity, self-confidence and leadership skills. He has risen in responsibility from supervisor to operations manager to vice president to his current position, and the company has become particularly environmentally friendly, with virtually zero waste to landfills and a zero discharge record of 14 years.
Seeing another need in the industry, Egan started the Joliet Boat Store, the only boat store north of St. Louis providing crew transportation, groceries, supplies, potable water, fueling, waste disposal and more to the commercial marine industry.
In 2017, at the age of 27, he became the youngest American Waterways Operators Midwest Region board alternate in its history.
Egan devotes himself to the industry, yet still finds time to help others. He is a member of the Rotary Club of Joliet, spends free time attending charity functions, and recently started a not-for-profit company to benefit those in need.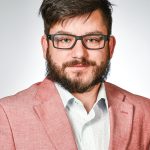 Adam Foret
Adam Foret, 31, is vice president of the ACTion Group, Channelview, Texas. He has been with the company for six years, and has risen through the ranks through hard work, vision and a tireless effort to provide customer satisfaction beyond expectations. He is a certified TVIB Subchapter M surveyor and auditor.
Before joining ACTion Group, he served six years of active duty in the U.S. Coast Guard, and continues to serve in the active reserves.
With ACTion Group, Foret has shown a unique ability to navigate the Subchapter M regulations, and to help clients do so as well. By meeting with different Coast Guard sectors and having dialogues regarding expectations, he has managed to submit and receive a Certificate of Inspection in as few as five business days.
He has a passion for photography, and has sold photographs in local art festivals. In his spare time, he loves to hunt and fish; he is the managing director of a startup tackle company, Rougarou Tackle. They started with tungsten weights, and are now expanding to spinner baits and a whole suite of freshwater tackle.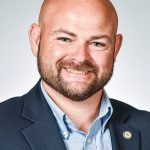 Andrew Gates
Andrew Gates, 36, is maintenance coordinator for Hines Furlong Line, Paducah, Ky.
"In this industry, it is important that we continue to recognize those who are leading by example," said Mason DeJarnett, territory manager of Fabick CAT Power Systems in Metropolis, Ill., who nominated Gates for the award. "Andrew has been taking initiative and has proven to be committed to furthering his career in this industry. Andrew has taken his education to new heights with more ratings and certifications than I can count."
Gates has served on the Leadership Paducah Foundation board, and chaired the Paducah-McCracken County Riverport Authority board and the Paducah Propeller Club board.
"Andrew has a long career ahead in the river industry, and deserves the recognition."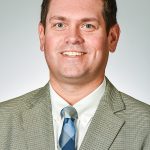 Will Hayes
Will Hayes, 38, is marketing/business development manager for Team Services LLC, Baton Rouge, La.
Hayes started his career in the inland marine industry more than 13 years ago at the inception of Team Services, and immediately set out to learn every aspect of the industry.
Starting as logistics coordinator, he was soon promoted to logistics manager. To continue his growth and knowledge in the company, he moved to accounts payable. In his current position, he helps cultivate relationships throughout the industry.
In addition to his professional success, Hayes dedicates himself to the community through his participation in Junior Achievement, the Baton Rouge Humane Society, and the AEU/ALMA Leadership Program.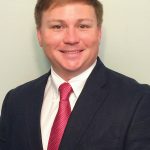 Jeremy Headley
Jeremy Headley is a sales representative for Parker Towing Company, Tuscaloosa, Ala.
"Jeremy has done a great job in his role as a sales representative for us," said Tim Parker, president of the company. "He quickly became engaged with our operation and has transitioned multiple accounts smoothly.  He has a good understanding of our needs, as well as our customers' needs, and at most times is able to make decisions that benefit both parties.
"Jeremy has successfully brought on several new customers that are developing into, or have the potential to develop into, top accounts."