40 Under 40 Awards: Ross, Santel, Schumann, Shaffer And Smith
For the second year, 40 of the industry's future leaders were honored at the Inland Marine Expo with the "40 Under 40" award. All 40 honorees were nominated by executives and peers for their hard work and dedication to the industry.
In an eight-week series, The Waterways Journal is featuring all 40 recipients. This week, we recognize Nathaniel Ross, Tom Santel, Jamie Schumann, Graham Shaffer and Alex Smith.
Those interested in nominating individuals for the 2020 "40 Under 40" award will have a chance to do so later this year. To be included, nominees must be under the age of 40 as of May 18, 2020, the first day of the 7th annual IMX. Award winners will be recognized during the event for their outstanding contributions to the inland marine transportation industry in a variety of fields.
Nathaniel Ross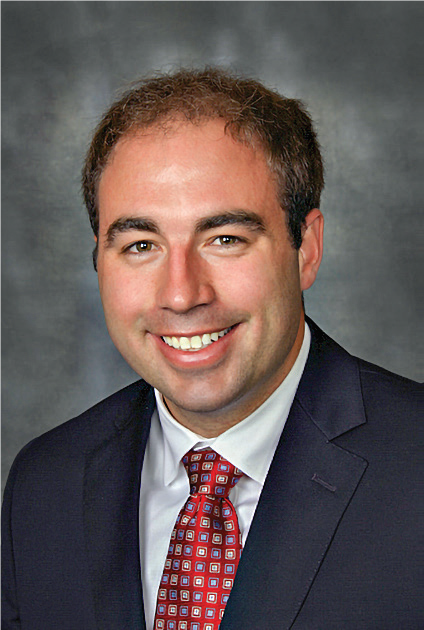 Nathaniel Ross, 36, was manager of business development and planning for Illinois Marine Towing Inc., Lemont, Ill., although in June he left the company because of a family move out of state.
Ross joined Illinois Marine after his active-duty time with the U.S. Coast Guard. He held various titles including HSSE manager, general superintendent of the shipyard and manager of business development and planning.
In these roles, Ross "consistently set a precedent for questioning the status quo and finding ways to improve processes, gain new efficiencies and help the overall organization improve effective service delivery," said John Sicinski, shipyard superintendent, who nominated Ross for the award.
Tom Santel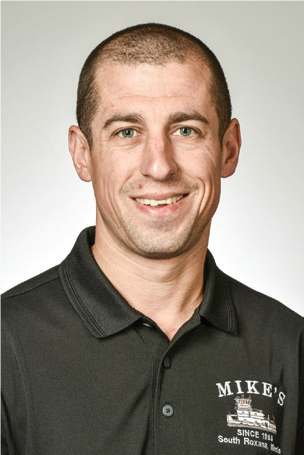 Tom Santel, 35, is machine shop/fab manager for Mike's Inc., Wood River, Ill.
A graduate of the machinist program at Ranken Technical College in St. Louis, Santel began his career with Mike's in 2010 as a machinist and reduction gearbox technician.
"Tom's hard work, dedication, integrity and 'In it to win it' attitude played a large role in necessitating the need for more machinery, equipment and a 6,200-square-foot facility to be built by Mike's in 2013 to encompass all the services he and his team are now capable of providing," said Amy Marko, general manager, who nominated him for the award.
"Despite the heavy workload and long hours known by all of us at times in the marine industry, Tom's positive attitude, efficiency and enthusiasm make him a customer favorite. They know they can count on him to be innovative in finding solutions to their repair needs, but at the same time he also looks to address the underlying cause of the problem rather than just applying a band-aid to the symptoms. The quality of his work, his constant perseverance to expand his knowledge, skills and abilities, and the high performance standard he holds himself to are all rare traits to be found in someone his age."
Jamie Schumann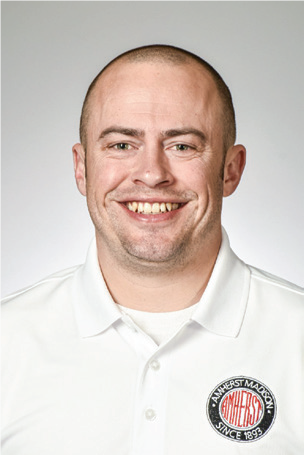 Jamie Schumann, 33, is a steersman with Amherst Madison Inc., Charleston, W.Va.
"Jamie Schumann came to work for us as a deckhand trainee in 2007," said Alan Hall, vice president-operations of Amherst Madison, who nominated Schumann for the award. "He quickly moved up the ranks and was a watchman and mate in just about two years. Jamie's grandfather is a pilot for Amherst Madison and is one of our finest. So obviously Jamie has it in his blood, and wants to do his best.
"He has a great work ethic and great leadership skills. He obtained his steersman license last year and began steering on the mv. Mary Ellen Jones under the watchful eye of Capt. Steve Kidd. He has progressed well and will no doubt become a pilot within a year or two. But his career will not end there. I believe he will be a future captain at Amherst Madison and will be a top leader in years to come."

Graham Shaffer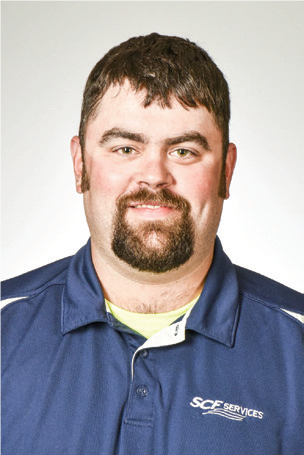 Graham Shaffer, 31, is a mechanic for SCF Services in Sauget, Ill.
"Graham is 100 percent dedicated to his job and making sure our fleet stays moving forward," said Bart Freeman, SCF Marine purchasing manager, who nominated Shaffer for the award. "I wish to nominate Graham as he will work tirelessly without any complaints to ensure our equipment stays top notch in running order weather its on water or land.
"Its hard to find employees with Graham's dedication and commitment to getting the job done."

Alex Smith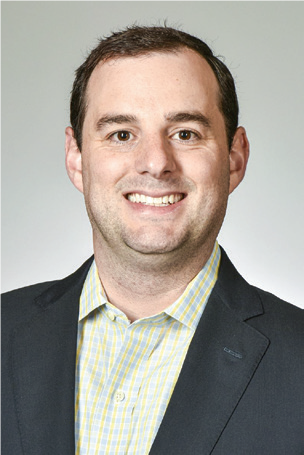 Alex Smith, 31, is associate general counsel for TPG Marine Enterprises Inc., Indianapolis, Ind.
Smith started working with TPG while he was still in law school and remained with the company after he received his law degree. He has immersed himself in all aspects of maritime law associated with brown-water activities. He oversees risk control, supervises outside lawyers and drafts legal documents for numerous and varied transactions. He has also become an adept negotiator.
"Through his skills and eagerness to learn, Alex has risen to associate general counsel of TPG," said Daniel Altman, TPG general counsel, who nominated Smith for the award. "As Alex has successfully pursued his career goals, he has found time to be an attentive and loving new father. Family is an important aspect of Alex's life. His gentle, good humored and caring nature has also endeared him to the TPG family. Alex needs no award to be recognized as an excellent lawyer and all around good person to those who know him."