Industry People On The Move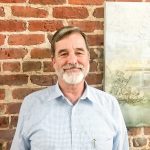 Capt. Robert Mueller has been promoted to senior vice president of compliance, security and safety for Turn Services. He joined Turn Services after retiring from the Coast Guard in 2008. Mueller graduated from the U.S. Coast Guard Academy and later received his Master's Degree at the Naval War College. He served in roles of increasing operational and leadership responsibility in the Coast Guard after commissioning. Prior to joining Turn Services, Mueller led the surface rescue operation following Hurricane Katrina in New Orleans, the largest urban surface rescue operation in history, saving over 25,000 lives by boat, and ultimately retired as deputy sector commander.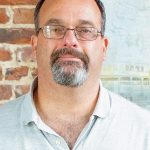 Capt. Paul Dittman has joined Turn Services as vice president of compliance. He graduated from the Massachusetts Maritime Academy with a B.S. in marine transportation and an Unlimited Tonnage 3rd Mate's License in the U.S. Merchant Marine. He accepted a commission in the U.S. Coast Guard upon graduation and served in a variety of operational and leadership positions during his 28 year career with the Coast Guard. In his roles as Chief of prevention for the Eighth Coast Guard District and most recently, as Chief of Western Rivers, Dittman worked intimately with the maritime industry to ensure the continuing safe passage of barge transportation in a number of challenges to river conditions including low water, high water and hurricane events.
Richard Clark has been named deputy director of the Alabama State Port Authority.
Clark, with over 30 years of maritime industry experience, began his career at Cooper T. Smith in New Orleans before joining Puerto Rico Marine Management Inc. to direct the company's terminal, cargo and warehouse operations.  He subsequently held a number of senior management positions with both ocean carriage and terminal stevedoring companies.  Clark most recently served as interim chief operating officer GT USA Wilmington and U.S. manager of operations at GT USA LLC, a subsidiary of Gulftainer, an independent port management and third-party logistics company based in the United Arab Emirates with operations in six countries.  While at GT USA, Clark led the company's U.S. based port operations at the Ports of Wilmington, Del., and Canaveral, Fla. 
"I have been privileged to work a career surrounded by some brilliant leaders and look forward to bringing the knowledge and experience gained through those many years to serve the Alabama State Port Authority team," he said.
Clark is a native of Mobile, Ala.  He is a business management graduate of Trinity Southern University and attended the University of South Alabama in Mobile, and the U.S. Merchant Marine Academy at Kings Point, N.Y. Clark is active in numerous industry boards and community organizations, and is the recipient of the Community Partner Impact Award from the University of North Florida Transportation and Logistics Flagship Program.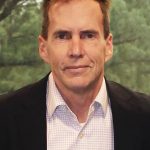 Christian Rheault has been appointed CEO of rope manufacturer Samson.
Rheault joins Samson with a strong combination of multinational experience. Most recently he was CEO of Greene, Tweed, a U.S.-based global supplier of custom sealing engineered solutions for aerospace, oilfield, semiconductor, petrochemical, and power. Prior to that, he was CEO of C&D Technologies, a company that manufactures systems for energy storage in standby backup power systems. Along with his business leadership experience, Rheault has held roles in engineering, manufacturing, and marketing management, at equipment manufacturer Kulicke & Soffa and also where he started his career, at IBM Canada. Originally from Quebec, Rheault has degrees in both electrical engineering and business administration.
"We are looking forward to Christian joining the Samson team," said Robert Strouse, president of Samson parent Wind River Holdings. "We believe that his experience in leading technology companies will be instrumental to continuing Samson's leadership in performance cordage, and expanding their market position."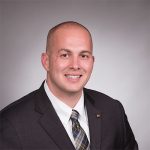 The Tulsa Port of Catoosa has promoted Daniel Grisham to deputy director.
He joined the port in 2016 in the role of assistant manager of operations. In September 2018, he was promoted to manager of operations and engineering.
Grisham obtained his Bachelor of Science degree in civil engineering from Oklahoma State University. Prior to coming to the port, he worked with the U.S. Army Corps of Engineers for seven years. Grisham oversees the design of Tulsa Port projects, along with the site layout, scoping, estimating, construction and the close-out of these projects.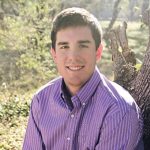 Jacob Mauldin has joined The Tulsa Port of Catoosa staff as environmental health and safety specialist. Mauldin obtained his Bachelor of Science degree in environmental health and safety management from Northeastern State University and previously worked as an environmental reporting consultant for companies across the U.S. and Canada.  At the port, he will use his skills and knowledge of environmental regulations and safety to assist port companies with their EHS needs.
Mike Walter has joined Company Wrench Ltd. as the product manager of the Terex-Fuchs product line. The announcement was made in conjunction with Company Wrench's appointment as the official Fuchs dealer in North Carolina and South Carolina. In addition to the Carolinas, Company Wrench is currently the official Fuchs dealer in Ohio, Tennessee, Kentucky and Florida.
Walter brings over 30 years of experience to his new role with Company Wrench.  Walter's specific knowledge and expertise in the scrap and recycling industries make him a perfect fit to manage the Fuchs' complete line of material handlers.
Originally from Baltimore, Walter served eight years in the U.S. Army and is a Veteran of the Gulf War.  He later served for several years in the Army Corps of Engineers.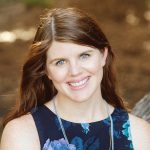 Jayme McBee has joined TDI-Brooks as geochemical services director. She holds a Master's Degree in geology from Texas A&M University and has more than seven years of experience serving the onshore and offshore energy industries.
McBee was most recently with Fugro USA Marine, where she was senior geoscientist, responsible for overseeing the reporting and data management for the exploration group. She has co-authored a host of hydrocarbon seep, multibeam echo sounder publications.