40 Under 40 Awards: Vogler, Wakefield, Wepfer, Wogan And Womack
For the second year, 40 of the industry's future leaders were honored at the Inland Marine Expo with the "40 Under 40" award. All 40 honorees were nominated by executives and peers for their hard work and dedication to the industry.
In an eight-week series, The Waterways Journal is featuring all 40 recipients. This week, we recognize the last five honorees: Keenan Vogler, Kevin Wakefield, Walt Wepfer, Graham Wogan and Joseph Womack.
Those interested in nominating individuals for the 2020 "40 Under 40" award will have a chance to do so later this year. To be included, nominees must be under the age of 40 as of May 18, 2020, the first day of the 7th annual IMX. Award winners will be recognized during the event for their outstanding contributions to the inland marine transportation industry in a variety of fields.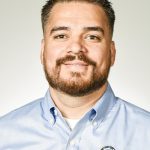 Keenan Vogler
Keenan Vogler, 32, is a marine engineer/service engineer for Simplex Americas LLC, Flemington, N.J.
Keenan has been employed by Simplex Americas since high school, during his time off from college at Maine Maritime Academy, and then full time once he graduated from MMA in 2009.  He learned the marine propulsion service and sales business from the ground up, working in all departments alongside all employees , including service engineers.  He has traveled worldwide on service jobs and represented the company at important business meetings with customers and principals at a very young age.
Among other accomplishments, Vogler was responsible for selling Simplan shaft seals for the entire 23-vessel, newbuild fleet of the New York City Ferry System and subsequently responsible for all service related business for this key account.
Company leaders said he has taken on a tremendous amount of responsibility at a young age, and continues to learn and grow with the business, while at the same time helping his wife raise three young children under the age of 5.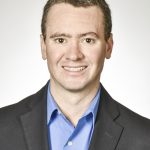 Kevin Wakefield
Kevin Wakefield, 38, is operations manager for Decatur Marine Audit & Survey, New Orleans, La.
"Kevin's offshore and inland waterway experience, as well as his ongoing engagement with the U.S. tug and towboat community and the U.S. Coast Guard, are of substantial benefit to Decatur Marine's staff and clients," said Christian Mollitor, managing director, who nominated Wakefield for the award.
Decatur Marine Audit & Survey was founded in 2017 to operate specifically as a Subchapter M TPO. From the beginning, Wakefield was instrumental in helping the firm implement its Subchapter M operations and ensuring clients have the assistance, knowledge and resources they need to obtain their certificates of inspection.
In December, he was promoted to operations manager, and to better support our clients and expanding operations in the Eighth Coast Guard District, he relocated to New Orleans to open a new office.
In addition to conducting TSMS management and vessel audits, he provides customer support and conducts and develops Subchapter M courses. Wakefield graduated from Texas A&M with a Bachelor of Science in marine transportation, and previously sailed for Hornbeck Offshore Services as a mate.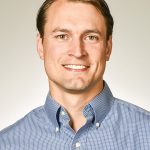 Walt Wepfer
Walt Wepfer, 29, is senior vice president of corporate operations for Wepfer Marine Inc., Memphis, Tenn.
Wepfer is a graduate of Vanderbilt University and has worked for Wepfer Marine for 4-1/2 years. He has worked in all areas of the company, including dock/boat operations, boat maintenance, shipyard, salvage, dispatch, accounting and IT.
One of his current responsibilities includes overseeing upgrades to Wepfer's technology programs, including Sinex Solutions and Tow Works.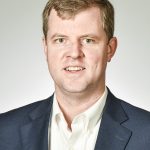 Graham Wogan
Graham Wogan, 34, is director of fleet logistics and account management for Canal Barge Company Inc., New Orleans, La.
He began with Canal as a management analyst, and then moved to the dispatch department, becoming a full dispatcher in June 2011. He has held his current position since December 2018.
Graham Wogan has been a very high-impact employee who has become passionate about the industry and who has emerged as a leader among our younger generation of employees and associates at Canal," said Merritt Lane, Canal Barge president and CEO, who nominated Wogan for the award. "His knowledge of the industry has grown tremendously.  This, along with his understanding of the true value of customer service and improving effectiveness for both CBC and our shippers, has given Graham our trust in managing some of our larger and most important accounts."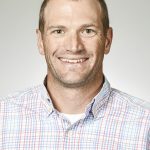 Joseph Womack
Joseph Womack, 37, is senior manager of shipyard operations for Wepfer Marine, Memphis, Tenn.
He is a graduate of Auburn University and has worked for Wepfer for 10 years. He oversees much of the company's shipyard operations, in particular the Coast Guard packages. He handles the sandblasting and painting, and is a NACE Level 2 working on his NACE Level 3.
"Joseph started off doing anything and everything around our shipyard and operations and has risen to be a great manager and leader," said George Leavell, who nominated Womack for the award.