Industry People On The Move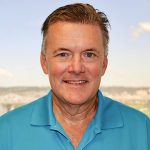 David Orme has joined Carlisle & Bray Enterprises, Covington, Ky., as chief operating officer.
In his new role, Orme will manage all operations at Carlisle & Bray, which includes C&B Marine, C&B Energy Services, and C&B Repair & Maintenance. These companies provide a multitude of inland-marine services to utility, aggregate, and marine-related customers in the Midwest and the South, including towing, fleeting, shifting, dredging, construction, repairing and maintaining vessels, and other services.
"I am excited to bring my background and experience of working for a large utility company and in the construction industry to the C&B team," Orme said. "The company already has a strong team in place and I think I can leverage my past experience to facilitate teamwork, allow us to focus on safety, and help our company experience scalable growth."
Orme, 56, a native of Maysville, Ky., has a bachelor's degree in industrial engineering technology from Morehead State University and a master's degree in business administration from Xavier University.
He spent 27 years with Dayton Power & Light Corporation and AES Corporation, working his way up from plant maintenance, operations, and engineering positions to plant manager, then to managing director of asset management, engineering, and construction, and ultimately serving as vice president for generation. As vice president, he was responsible for managing 625 employees, a $250 million budget, and overseeing operations at the utility's Stuart and Killen coal-operated power plants and its Tait and Montpeiler natural gas/CT-operated stations.
For the past 4-1/2 years, Orme has served as vice president of operations for Ranger Steel Inc., an industrial construction and steel fabrication company based in Maysville.
"I know the utility business very well, which is an important industry sector that C&B serves," Orme said. "With my past background in utilities and my later work in the construction industry, I think I will be able to work with our team to improve and expand the services we currently provide to both utilities and other customers."
"I see opportunities for further growth in the work we provide to utility companies and the services we provide to other river-based businesses, especially aggregate companies, because the need and desire for infrastructure improvements in our region and our country continues to grow every day."
Orme said he was familiar with both C&B partners Bill Bray and Rob Carlisle from his past work with Dayton Power & Light. The Carlisle and Bray families merged their respective marine companies in 2011 to create Carlisle & Bray Enterprises.
"Coming from a large corporation at DP&L, I bring a lot experience in terms of corporate  procedures, policies, and safety practices, which I think will serve C&B well," he said. "At the same time, I appreciate the nimbleness of a privately owned company like this one because we can move quickly to service our clients in new and innovative ways."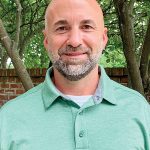 Jason Porter has joined Ingram Barge Company as senior vice president-engineering and barge maintenance.
Porter has more than 20 years of experience in the marine transportation industry. This includes 19 years in various capacities with American River Transportation Company (ARTCO), having completed his time there as vice president-operations. Most recently, he served as chief operating officer for Wood Resources Companies in New Orleans.
Porter spent eight years in the U.S. Naval Reserve and is a graduate of the U.S. Merchant Marine Academy at Kings Point, N.Y., where he earned his bachelor of science in marine engineering and shipyard management.
"We're excited to welcome Jason to Ingram," said David O'Loughlin, president and chief operating officer of Ingram Marine Group. "Jason will work hand-in-hand with David Sehrt, our chief engineering officer, to oversee barge and motor vessel engineering. This includes maintenance and repair activities, and new build requirements for our fleet."
Charlie Costanzo, Pacific Region vice president for The American Waterways Operators, has been promoted to also serve as the association's general counsel.
"This promotion is both well-deserved recognition for Charlie and an important opportunity for AWO to strengthen the management of our legal affairs, AWO said in an announcement. "This is a longstanding and growing need for AWO, and Charlie's appointment will help us to align advocacy goals with a consistent and deliberate legal strategy that strengthens our ability to achieve results for our members."
Costanzo will continue to serve the advocacy and government affairs needs of the Pacific Region membership, while also helping the association improve its advocacy nationwide through the careful use of legal strategies and tactics, AWO said.
"Charlie's extensive experience with advocacy at AWO will help to create that alignment. Moreover, Charlie's experience with Pacific Region legislation and regulation in the areas of water quality, air quality, and pre-emption matters creates a strong foundation to inform future comprehensive advocacy strategies nationwide."
Krista Snider has been named chief executive officer of the Belle of Louisville Riverboats, Louisville's Waterfront Development Corporation (WDC) announced last week.
Snider most recently served as managing executive director of the KFC Foundation, where she developed award-winning national charitable programs.  Her experience also includes community relations, marketing and executive leadership roles with the Frazier History Museum and Kentucky Humane Society, as well as public relations for the Louisville Regional Airport Authority and Kentucky Science Center.
In addition, WDC announced that Capt. Mark Doty will be promoted to chief operating officer of the organization.  Doty has a 38-year history with the Belle of Louisville, starting as a deckhand and working his way up to a licensed mate, then a licensed captain. He's been serving as master since 2007.  During his tenure, he's literally helped rebuild the legendary vessel, serving in a variety of capacities, from carpenter to wedding ceremony officiant.