The call rang out around 4:30 a.m. on September 1, 2018. A pleasure boat traveling on the Lower Mississippi River with six people on board had struck a dike near Mile 375. The U.S. Coast Guard notice indicated the pleasure boat might be taking on water, and the crew might have suffered injuries.
Canal Barge Company's mv. Joseph Merrick Jones was southbound about three miles from the incident when the emergency call went out. Adam "Gator" Dobbs, the pilot aboard the Joseph Merrick Jones, immediately called down to Capt. Roy McManus. The crew sprang into action, putting into motion what it had often practiced during regular response drills.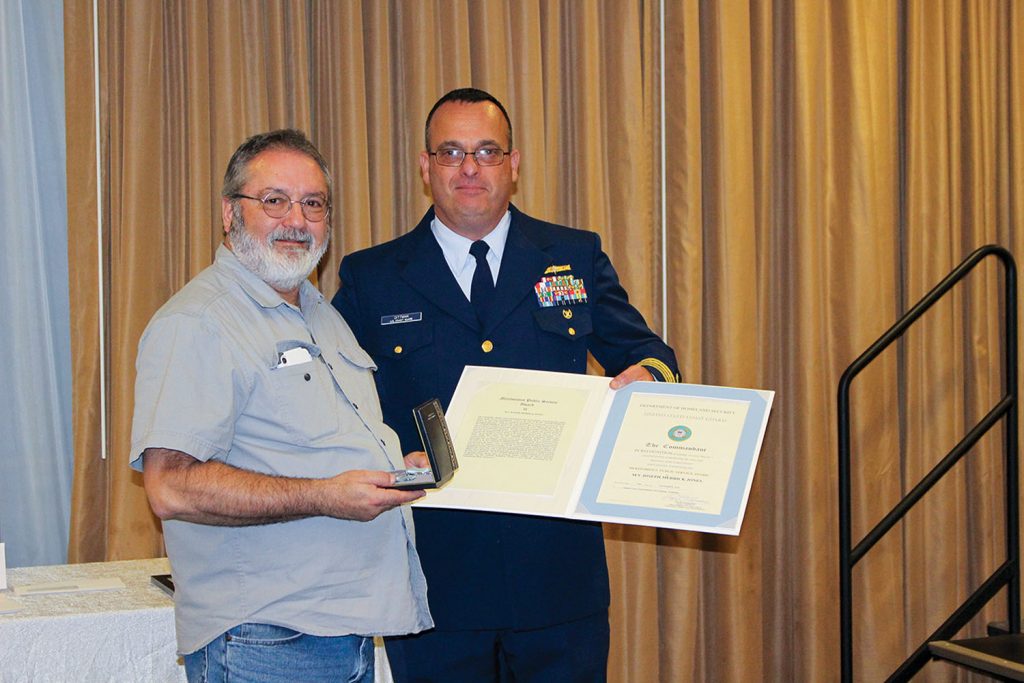 The vessel crew notified Canal Barge's dispatch crew and Port Captain Ken Billiot of its intention to stop to assist and render aid to the pleasure boaters. McManus said he was very impressed at his crew's attention to detail in responding to the emergency.
"When Adam called down at 0430 to notify me, I told the deckhand on watch, Riley Cutchin, to get everyone up and to prepare for a rescue mission," McManus recalled. "I never had to say another word to any of them. They all went to their assigned post and had radios in hand, waiting directions."
Sign up for Waterway Journal's weekly newsletter.
Our weekly newsletter delivers the latest inland marine news straight to your inbox including breaking news, our exclusive columns and much more.
McManus said even Darrell Tune, the cook aboard the vessel, grabbed the onboard medical bag in case it was needed.
"The crew of the mv. Joseph Merrick Jones handled themselves with professionalism that made me proud to be the captain of this vessel with this crew," McManus said. "They all knew their stations, went to them immediately upon hearing of the situation without hesitation and stood by at the ready."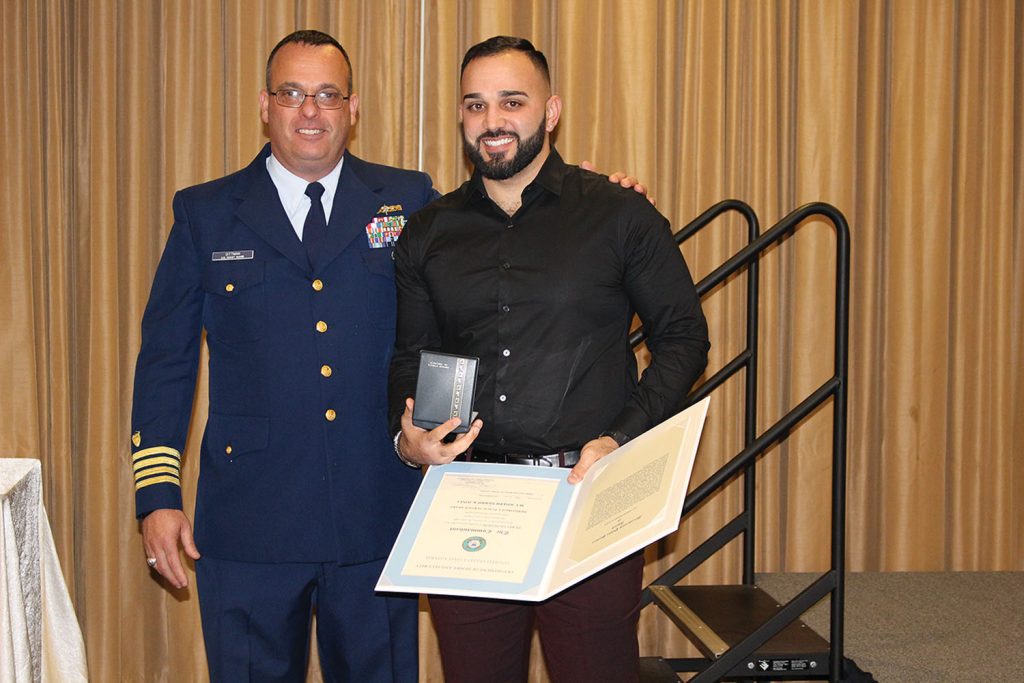 The Joseph Merrick Jones arrived on scene just as a northbound towing vessel also stopped and launched its skiff to render assistance. The Canal Barge crew stopped mid-stream and shined a spotlight on the pleasure boat, with Dobbs, McManus and steersman Matthew Cole managing traffic and communicating with the Coast Guard, local law enforcement and Wildlife and Fisheries agents from the wheelhouse. Mate Chad Perez and deckhand Dylan Littlejohn launched the Joseph Merrick Jones' small boat and went to the disabled pleasure boat, radioing injury information back to the Joseph Merrick Jones. In time, paramedics arrived on the scene to treat injured boaters.
During the rescue operation, the other towing vessel's skiff ran aground, so Perez and Littlejohn proceeded to first transport the boaters to paramedics two at a time. Then the Canal Barge duo worked to free the grounded skiff.
Recognizing the professionalism and heroism of the crew aboard the mv. Joseph Merrick Jones, the U.S. Coast Guard presented the crew with a Meritorious Public Service Award earlier this year. The crew also was an award winner as part of Canal Barge Company's "Courage to Care" program, which recognizes employees who act on the company's "Stop Work Obligation."
Caption for top photo: Coast Guard award presentation, from left: David Lane, Canal Barge senior vice president-marketing; Merritt Lane, president and CEO; Coast Guard Capt. Capt. Lewin; Stephan Hill, chief engineer; Dylan Littlejohn, lead deckhand; and Adam 'Gator' Dobbs, pilot. (Photo courtesy of Canal Barge Company)