Obituary Notice: Charles Broussard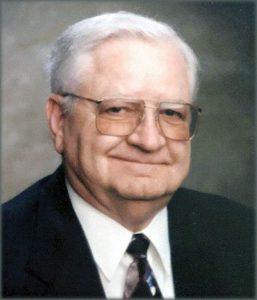 Charles Broussard, 94, former chairman of the Gulf Intracoastal Canal Association, died on September 21.
After serving in the U.S. Army Air Corps during World War II, he created an insurance agency and the Teche Collection Agency. In 1950, he returned to the Vermilion Parish ranch that was his childhood home where he spent the rest of his active life cattle ranching, rice farming and being involved in many civic and political organizations for the betterment of Acadiana and the state of Louisiana.
In addition to GICA, the numerous other organizations of which Broussard served as president or chairman included the Louisiana Intracoastal Seaway Association, Louisiana Cattlemen's Association, International Rice Growers Association, Southwest Louisiana Water Control Resources Congress and many others; he served as officer or director of many more.
He was passionate about protection of the coastal environment, especially in the area of water resources and coastal erosion, serving on and being recognized by the Vermilion Parish Police Jury for his leadership on its coastal restoration committee.
Broussard was a staunch advocate for public improvement projects, among them his instrumental work in the development of the Teche-Vermilion Irrigation Project to bring fresh water to Bayou Vermilion, the creation of the International Import Export Center at Acadiana Regional Airport, the replacement of the Vermilion lock structures, the creation of the Council for the Development of French in Louisiana (CODOFIL), improvement of roadways, creation of the Louisiana Water Hyacinth Control program, school facilities and drainage projects throughout Vermilion Parish and many coastal protection and water control projects.