Industry People On The Move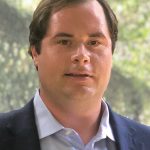 Stuart Gordon has been named operations manager of Economy Boat Store's locations in St. Louis, Mo., and Wood River, Ill.
Gordon, who has been with the company since 2008 and served as terminal manager at the company's joint partnership, Radcliff/Economy Marine Services, in Mobile, Ala. will relocate to the greater St. Louis area to serve in the expanded role.
"I'm thrilled to join the talented team in St. Louis and Wood River," Gordon said. "There's a storied legacy in Wood River and I'm grateful for the opportunity to build on our history, which began in 1936. I'm going to miss serving our customers along the Gulf Coast, but am looking forward to delivering the same outstanding experiences to our inland customers upriver."
Gordon believes there is potential for growth in the Upper Mississippi region and after an extraordinary year in river flooding, is excited to take on the operational challenges of the market.
"With more than a decade of experience in the marine industry and passion for putting the customer first, we're delighted to have Stuart head our operations in Wood River and St. Louis," said David Reynolds, vice president of Economy Boat Store. "Stuart is committed to providing outstanding service and driving process improvement by integrating technology and streamlining communications. His leadership will be a great asset in moving our business forward."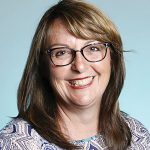 Amy Beckham is the new executive director for the Upper Mississippi Waterway Association (UMWA).
An association management professional, she is a partner and vice president at The Sapphyre Group LLC, an association-management company based in Maple Grove, Minn. She has more than 20 years of experience working with non-profit organizations and 25 years of experience planning events ranging from a dozen people to thousands of people. With a suite of skills ranging from board development, financial management and committee organization to member growth and strategic planning, Beckham takes the reins of UMWA as the organization plans for the future.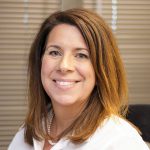 Laura Tabor Martin, director of sales and business development for Conley Marine Services, Harvey, La., has been appointed to the executive board of the Greater New Orleans Port Safety Council in the position of membership chairperson.
"I am excited and eager to begin working with the GNOPSC executive board, a board made up of well-respected leaders in the marine industry, to help bring new members in and to learn more regarding waterways infrastructure and security," she said.
Certified as a Subchapter M lead auditor and surveyor through Decatur Marine Audit & Survey, as well as an ISM lead auditor and designated person ashore, Martin is deeply immersed in the Gulf Coast marine market. As an active member in both WIMOS and WISTA, she will help to bolster membership in the Greater New Orleans Port Safety Council and to further the offerings presented on Marine Industry Day.
Martin joined the Conley Marine team in March after a 20-year career in marine technology, and has an extended family of mariners, marine engineers and electricians. Laura has a wealth of understanding in the operating intricacies faced by blue- and brown-water marine transportation companies alike.
"We are pleased and honored to have a member of the Conley Marine team sit on a collaborative board of industry professionals and regulators, providing input into important topics such as waterways infrastructure, waterway safety and hurricane preparedness," said Daniel Babin, president of Conley Marine Services.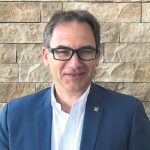 Franck Bagouet has been named senior vice president-lubricants for Total Specialties USA Inc. He succeeds Christophe Doussoux, who has assumed a new leadership role in Paris, France for Total. Bagouet joins Total Specialties USA as a 30-year veteran of Total, the last five being with Total Canada.