Brennan Marine, the harbor services arm of marine contractor J.F. Brennan Company Inc., La Crosse, Wis., recently expanded its fleet of harbor boats that it operates on the Upper Mississippi River. The nearly 100-year-old firm purchased a 70-foot, 1,800 hp. vessel named mv. Brooke that was built in 1981 by Rayco Shipbuilders and is powered by a pair of Mitsubishi S12A2 diesel engines.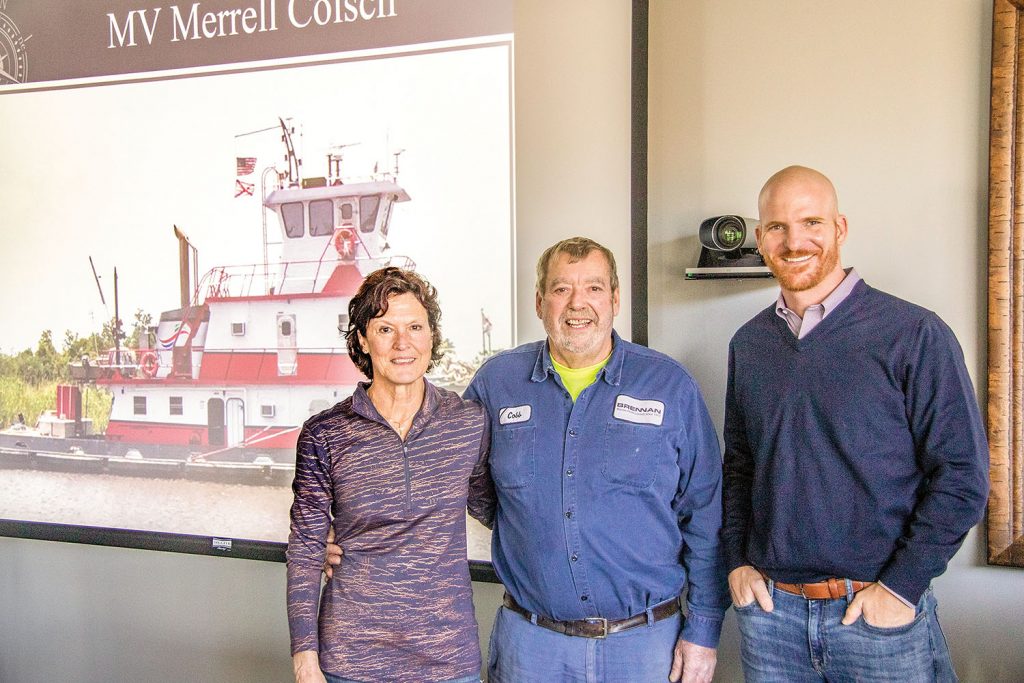 Brennan renamed the vessel the mv. Merrell Colsch, after a key employee who has worked for the company for almost 30 years and is planning to retire in April. "We are truly honored and appreciative of the contributions Merrell has made to our success," said Adam Binsfeld, president.
After the Vietnam War, Colsch began his career on the river as a crewman for Weymiller Marine, dredging sand and gravel for a highway project in Lansing, Iowa, the company's newsletter said. Then, when Weymiller got into the fleeting business, Colsch got his pilot's license in order to shift barges at the Weymiller fleet, which he did for 15 years before Brennan recruited him. He joined Brennan in 1991, when Brennan assumed the switching and fleeting contract from Weymiller.
"We could write a book on the many contributions Merrell has made to Brennan over the years," Binsfeld continued in the newsletter. He ran the drydock in La Crosse, and, because of his fabrication skills, he was often consulted with for construction and dredging projects, as well as environmental jobs. He was instrumental in developing an excavator-mounted, hydraulic dredge attachment named the VicVac and countless other innovations.
"He impacted many people across the Brennan organization," said Binsfeld.
Mv. Beth Binsfeld
Additionally, Brennan has purchased the former mv. Miss Mary Jean in December and is renaming the vessel the mv. Elizabeth Marie after Beth Binsfeld.
The mv. Elizabeth Marie is a 71-by-27-foot, 2,000 hp. vessel built in 1975 and rebuilt in 2014.
The three-cabin pushboat was built by Main Iron Works and runs with Cummins KTA 3800 engines and John Deere model 65 kw. generators. It has four-blade 64-by-77 propellers and 40-ton Nabrico winches.